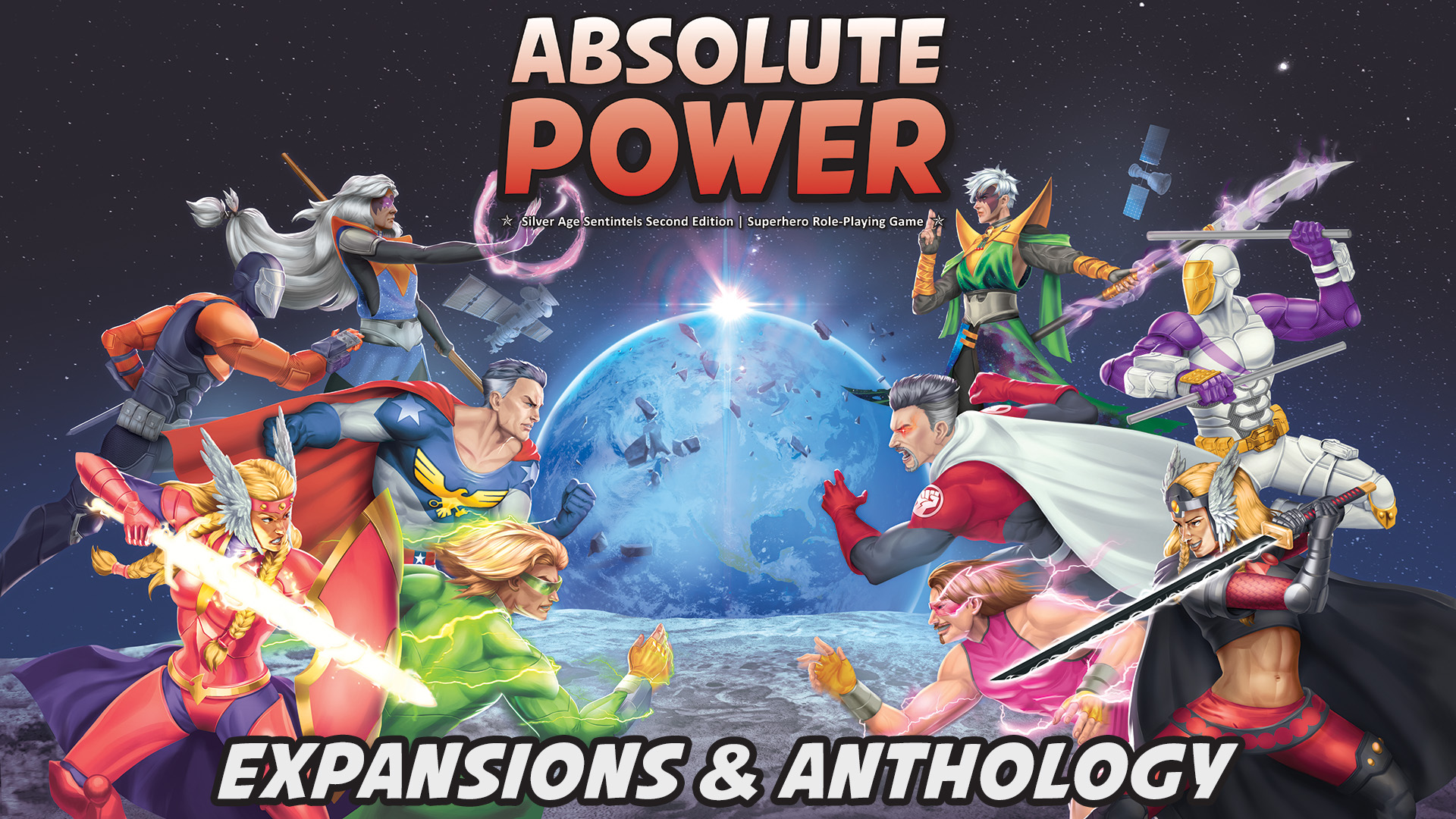 Power-up your superhero role-playing adventures with additional characters, devices, minions, and setting details in the Absolute Power expansions crowdfunding campaign. Pledge NOW on BackerKit!
Absolute Power Superhero RPG: Seasons One and Two + Anthology
The rich setting and characters of the
Absolute Power
superhero RPG (aka the second edition of the Silver Age Sentinels RPG) are expanded in two hardcover annuals —
Season One: Urban Warfare
and
Season Two: Dark Empire
— that detail recent events, both big and small, that impacted Empire City and Sentinel-Earth.
Additionally, an oversized
Heroes and Villains Card Deck
accessory profiles 136 statted NPCs across the power-level spectrum from the core book and two Season expansions. Finally, talented writers explore the game setting in 14 tales collected in
The Path of Absolute Power
short story anthology.
Pledge your support now and enjoy exclusive early access to all the new
Absolute Power
RPG expansion product rewards!