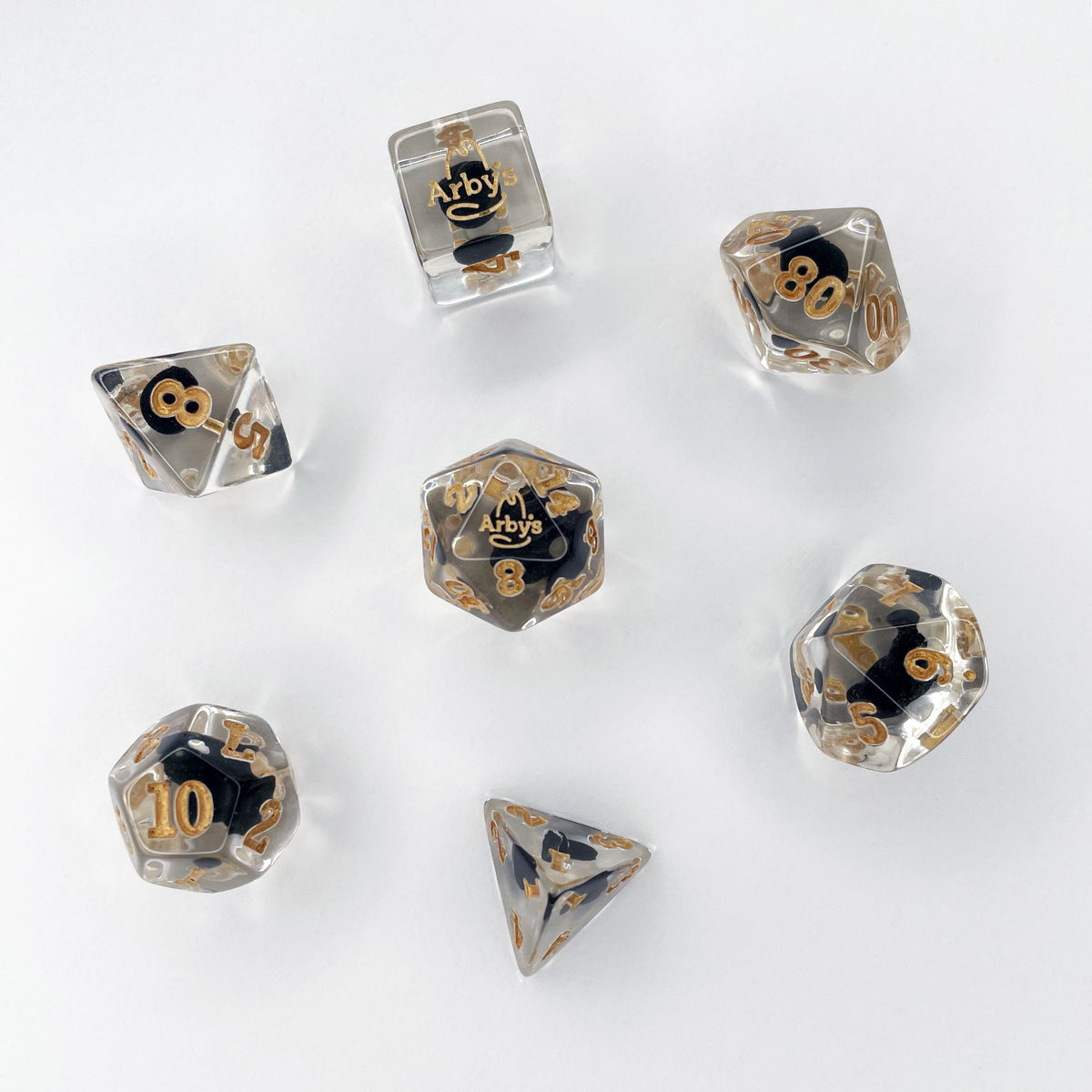 By popular demand, ARBY'S DICE ARE HERE. Take Arby's on every adventure with these dice, each featuring a tiny signature Arby's hat encased within. Dice feature gold lettering and are emblazoned with a teeny Arby's logo. Game on.

arbysshop.com
Released earlier today for $12, they're already sold out, but will be back on April 21.
For non-Americans, Arby's is a C-list American fast food chain specializing in what they swear are roast beef sandwiches. They have good sides and sauce, but the actual sandwiches, not so much. There's a reason
Nihilist Arby's
was a thing.
These would certainly be the most unique dice set to bring to the table. Heck, maybe you could use them to play the
Wendy's RPG
and tear a hole in the fabric of spacetime.
Last edited by a moderator: