Notorious Liquefactionist
Is it snafu or snarfu? I digress....
The following two threads are probably relevant to this thread, and will explain why I am doing a deep dive on this issue:
Thread about pay in the TTRPG Industry
Thread about D&D Beyond Canceling an Art Competition
I realized today that while many people had discussed these issues as general propositions, I hadn't seen anyone do much actual legwork into ... well, the actual problematic language everyone was so worked up about! So I took it upon myself to see if I could locate the language- the "terms and conditions" that people had issues with. For purposes of discussion, you can find the three things that are being discussed here:
The D&D Beyond Art Contest (the "Art
Contest
") *click on T&C
The D&D Beyond Style Sweepstakes (the "DDB
Sweepstakes
") *click on T&C
The Apple Shot on iPhone Challenge (the "Apple
Contest
") *this goes directly to a pdf on apple's site
Finally, nothing is forever. If the links do not work, these documents are also available as a resource here.

Snarf Zagyg submitted a new resource: D&D Beyond, Contest Contracts - For Reviewing for a Post For use in understanding a post, and to provide a resource for people looking at contest entries in TTRPGs. Read more about this resource...

www.enworld.org
This post is for fun and for interest only, and because it impacts freelance creatives in the TTRPG industry and is germane to the site. Please remember- do not take take anything in this as gospel or legal advice. In addition, please remember to never, ever, ever take advice (legal or otherwise) from anonymous internet people, Mad Hatters, fictional cartoon characters, or youtube/instagram celebrities. If you ever have a legal question about something in your life, consult with a licensed professional in your area. Advice is usually worth what you've paid for it.
If you've been reading my posts for a while, you know that I can't read. Tragic, really. So for this deep dive into what happened with D&D Beyond, and what it might mean, I knew I had to call in the big guns... and also? Probably someone who could read. I knew that there was only one person I could trust .... Phil Ken Sebben.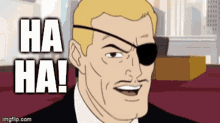 Snarf: Hey, Phil. It's Snarf. I need your help on a legal issue.
Phil: Did you kill someone again? Not everyone is a bard, Snarf. Do you know what this means to the firm, the billable hours? I can finally build that lakehouse, and I'll run around naked all day. HA HA! ....dangly parts.
Snarf: No, Phil. I need you to do some pro bono work.
Phil: I don't work for the bone, Snarf.
Snarf: For free. I can't read, remember? I need you to look into something weird for me.
Phil: HA HA! You're illegitimate. I don't work for free.
(the remainder of the ensuing conversation has been elided, primarily because Phil made several unfortunate remarks that do not need to be repeated ... the following is the correspondence sent from Phil, apparently from his contemporaneous notes, which is posted without review, because, again, I can't read. I did request he find out what was up with this, and maybe hazard a guess as to what happened.)
Analysis by Phil Ken Sebben
So I'm looking at the contract, the Art Contest. O. M. G. What is this? Are you trying to make me go blind in my other eye? Who drafted this? It was Harvey, wasn't it? This is terrible. Okay, concentrate. Look, this could not possibly have been drafted by an attorney, right? The Art Contest says it is a ... sweepstakes? Right at the top? That's like, the most fundamental difference you can have! It's not a sweepstakes... and wait, paragraph 12 ... it's choice of law is ... the United States? What? And you can have venue anywhere in the United States? And they don't even bother with subject/verb agreement ("You further waives ..."). This hurts. Ugh, why does Snarf send me this? Why would D&D Beyond's lawyers draft this mess?
Okay, let's see. Ah, yes. They aren't running it or drafting it, are they? They are just the sponsor. They farmed the contest out to ... Gleam? So I'm going to look at the last thing they ran ... the DDB Sweepstakes. Wait- the boilerplate is identical. Exactly identical. Even though the DDB Sweepstakes is a sweepstakes, and the Art Contest is a competition. In fact, the sweepstakes has
the exact same language about rights in paragraph 9
even though there is no submission? What is going on here? I need to find out what this Gleam thing is ....
Gleam is an internet company in Australia that runs competitions.....
LINK
.
"
Gleam automatically generates ready-to-publish Terms & Condiditons [sic] for your competition using our globally compliant template, plus relevant information from your campaign setup. This means that your competitions will always have comprehensive and personalised Terms & Conditions without any effort from you.
"
Oh. Okay. I mean, boilerplate language is one thing, but trusting an app to run sweepstakes and contests and protect your company "without any effort" from the company? I mean... okay! HA HA George Michael has faith!
Now, larger companies will ensure they are protected. Let's look at the Apple Contest Snarf sent me..... oh.... that feels so good. I just get warm tinglies looking at well drafted language like that. That is some carefully curated and edited boilerplate. That is just some bang-on contractual language that has been carefully thought out. Now, let's look at the licenses for the people who submit art in ¶ 1, page 2. All works provide an irrevocable license for one year; winners provide an irrevocable license for the term of copyright. This is incredibly protective of the company (waiver of moral rights, no legal recourse, waiver of class action, requirement to arbitrate cases in California, etc.) and also handles photographers' concerns (non-winning entrants have no license after one year).
But Apple can do that- they aren't going to be using or making creative products (their own photos) that would compete in this sphere- this is just to show how good their cameras are for marketing purposes. I would be more concerned if I was soliciting art that I was using.
Anyway- here's the deal, Snarf. It looks like D&D Beyond has been using a third party provider for their contests and sweepstakes, and they've been using the exact same language that the third party has auto-generated for them. That sounds like a marketing call; I would guess that when there was controversy over the legal language used, this percolated up and someone said, "Wait, wut?" but who knows? Companies are mysterious beasts.
Mysterious, glorious, and very very sexy beasts, Snarf. HA HA! Sir Ben Kingsley playing against type. Phil Ken Sebben out.
*****************************************************************
And there you have it. Based on what Phil said I would just add the following:
1. Boilerplate language is often derided, but ... it's super important.
2. It appears that the T&C for D&D Beyond's contest (the language in the contract that people had an issue with regarding licensing) was auto-generated and has been used repeatedly for all of the sweepstakes and contests.
3. It's possible to have better language (like Apple)- but it's still going to be restrictive and protective of the company.
4. Learn to read. If nothing else, you won't have to listen to Phil Ken Sebben mock you.
EDIT- if this is confusing, it is explained in comment #10.
Last edited: