D&D Beyond has been
running an art contest
which asked creators to enter D&D-themed portrait frame. DDB got to use any or all of the entries, while the winner and some runners up received some digital content as a prize.
There was a backlash -- and DDB has
cancelled the contest
.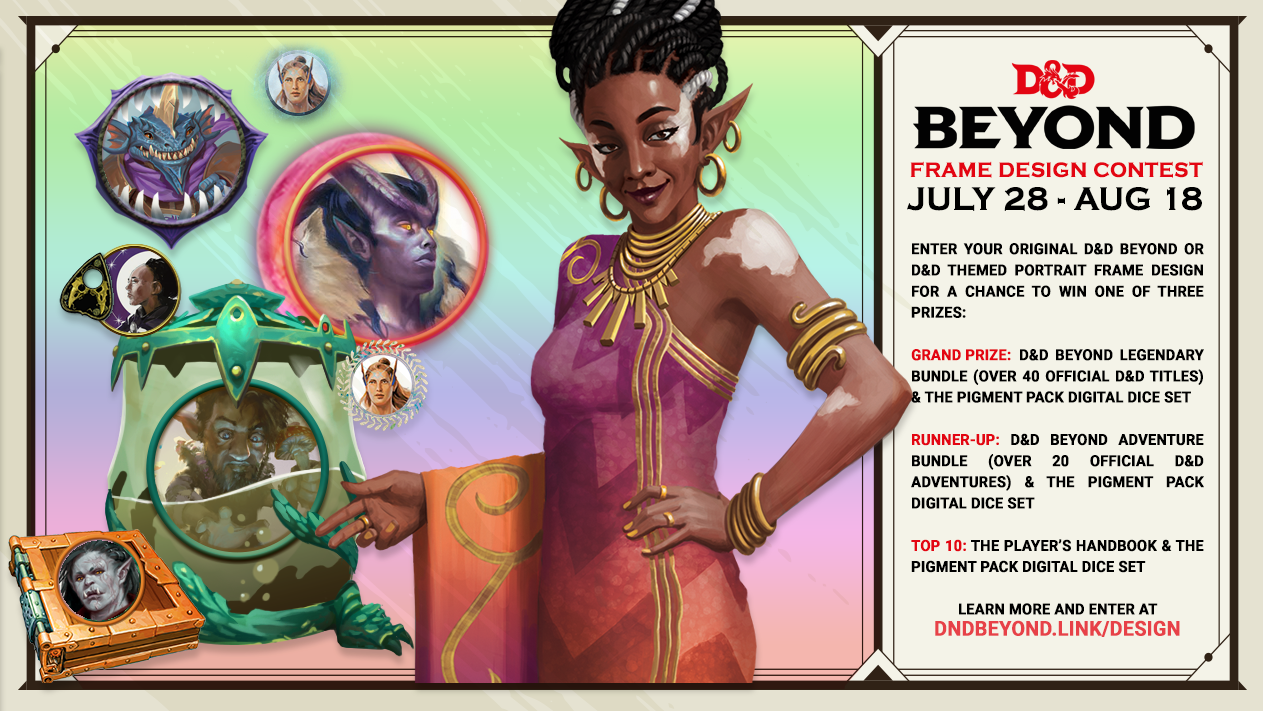 Thank you to all of our community for sharing your comments and concerns regarding our anniversary Frame Design Contest.

While we wanted to celebrate fan art as a part of our upcoming anniversary, it's clear that our community disagrees with the way we approached it. We've heard your feedback, and will be pulling the contest.

We will also strive to do better as we continue to look for ways to showcase the passion and creativity of our fellow D&D players and fans in the future. Our team will be taking this as a learning moment, and as encouragement to further educate ourselves in this pursuit.

Your feedback is absolutely instrumental to us, and we are always happy to listen and grow in response to our community's needs and concerns. Thank you all again for giving us the opportunity to review this event, and take the appropriate action.
The company went on to say:
Members of our community raised concerns about the contest's impact on artists and designers, and the implications of running a contest to create art where only some entrants would receive a prize, and that the prize was exclusively digital material on D&D Beyond. Issues were similarly raised with regards to the contest terms and conditions. Though the entrants would all retain ownership of their design to use in any way they saw fit, including selling, printing, or reproducing, it also granted D&D Beyond rights to use submitted designs in the future. We have listened to these concerns, and in response closed the competition. We'll be looking at ways we can better uplift our community, while also doing fun community events, in the future.
Competitions where the company in question acquires rights to all entries are generally frowned upon (
unless you're WotC
).
Last edited: