Now available for purchase from our store (and also at Dragonmeet in a couple of weeks). Both Judge Dredd: The Cursed Earth (which is a whopping 160+ pages!) and the massive full-colour A2 poster map depicting the Cursed Earth in great detail!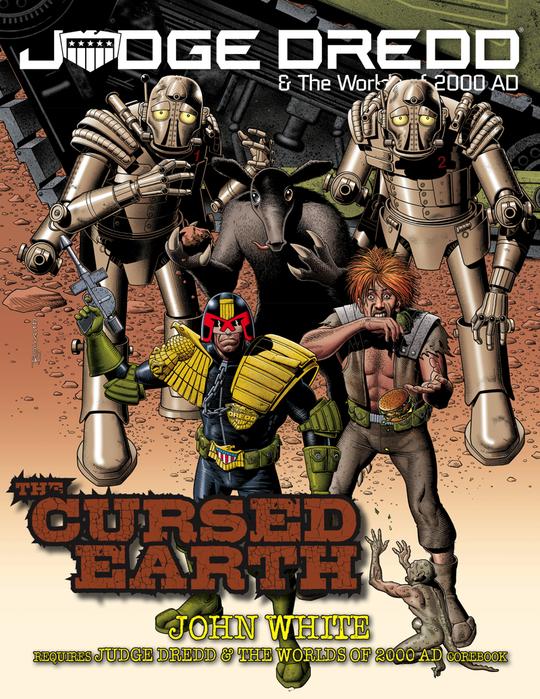 CAN YOU CROSS THE CURSED EARTH AND SURVIVE? The Cursed Earth is a vast, radioactive wasteland filled with mutants, outlaws, and more.Whether you're undertaking a desperate raid outside the borders of Mega-City One, or you're a Mutant trying to eke out a life in the blasted wasteland, the Cursed...
An A2 full-colour poster depicting the Cursed Earth. This map is the same as the two-page spread in the Cursed Earth supplement - but larger! Alos don't forget to check out Judge Dredd: The Cursed Earth! The official adventure and sourcebook for the Judge Dredd & The Worlds of 2000 AD...
Last edited: