Basic Roleplaying: Universal Game Engine
is to d100 games what
Dungeons & Dragons
is to fantasy d20 RPGs and the OSR. If you haven't investigated d100 RPGs,
BRP
is a great place to start if you like to create your own setting and adventures. I couldn't be happier that this book is coming back to print, now in full color and open source.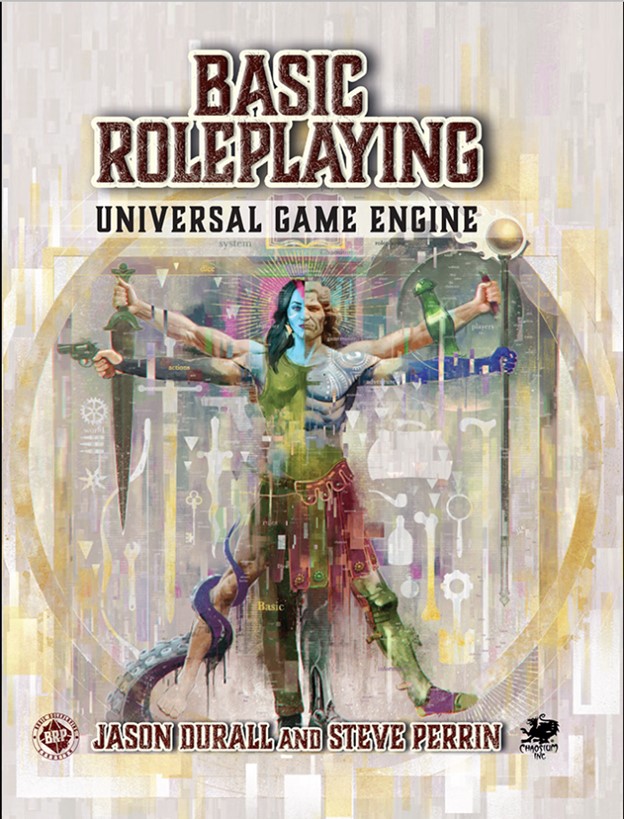 Thanks! and Disclosure​
I want to thank Michael O'Brien at
Chaosium
for providing me with a copy of the PDF to review. Full disclosure: I wrote
Between the Devil and the Deep Blue Sea
an adventure for Chaosium's upcoming
Lords of the Middle Sea
but I did not contribute in any way to this book.
Overview of the Rules​
If you are a big fan of d100 games already you likely already know what is in this book. Since it hasn't changed much in this version (although there are wonderful additions), the rest of this review assumes only a passing knowledge of d100 games.
BRP
powers
Call of Cthulhu
,
RuneQuest
, and
Pendragon
and a variety of RPGs that have followed including
Mythras
,
Delta Green
, and
M-Space
.
BRP
is a toolkit for GMs to use to build worlds of their choosing. Three dials allow a wide range of customization: power level, powers, and options.
Before diving into those three dials, let's take a look at the basics. Player characters in
BRP
are built using characteristics and skills. Skills are percentage based. If you have Dodge 55% then you can dodge attacks 55% of the time. That makes it easy to understand. Like
D&D
ability scores, characteristics range from 3 to 18 and characters have hit points as well. Characteristics, skills, and hit points form the basis for a PC.
Both the campaign and the PC are then shaped and molded by those three dials. Power level creates starting PCs of four types: Normal, Heroic, Epic, or Superhuman. Powers include magic, mutations, psychic abilities, sorcery, or superpowers. Not all powers will be in every campaign; the GM turns these dials off or on and up or down as needed. Options include a host of optional rules that a GM can check to turn on or leave unchecked to leave off.
The GM sets these three dials to match the world and the abilities of starting PCs needed for a campaign. The rules can cover everything from normal humans trapped in a horror movie up to powerful superheroes and demigods. Again, the GM sets the dials to create the setting. Everything in this book will not be used as the same time in the same campaign.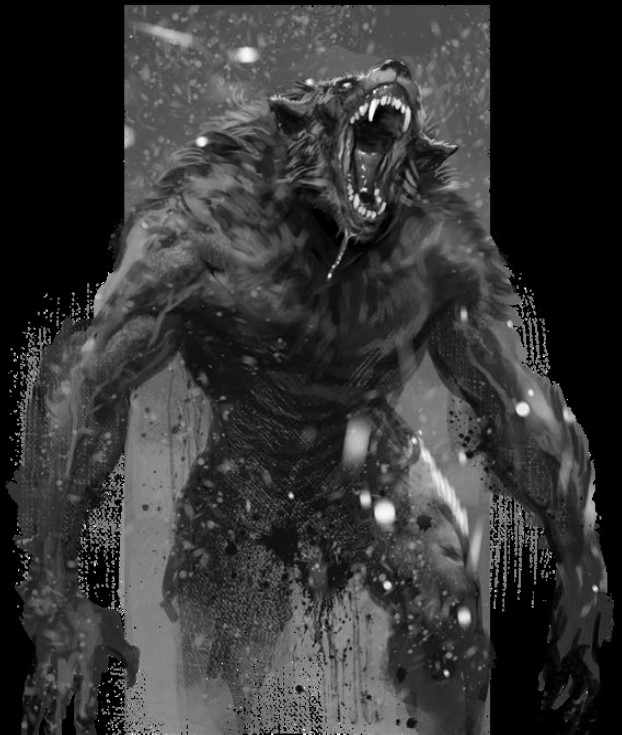 Liberty Agency Actual Play​
An example of setting this up is the setting I ran called the Liberty Agency. The PCs were Heroic investigators in a near future setting becoming infused with the weird and supernatural. The PCs were Heroic humans without powers but they started running into beings and creatures with magic, mutations, and psychic abilities. The PCs had access to powerful military weapons but ran into surprises like a werewolf and an undying serial killer. The PCs had higher starting hit points as an option and other options to enhance combat were included. I even pulled in the automatic fire rules from
Mythras Firearms
because I prefer systems in which burst and auto fire decreases your chance to hit.
This campaign did not use sorcery or superpowers at all and the other powers were rare. The game focused on investigation, the weird, and explosive combat. The PCs were tough and could take a hit or two but werewolves were dangerous and unnerving. It was amazing and a joy to run.
Should You Get BRP?​
If you want to branch out from
D&D
, then is an excellent place to start. If you are eager to build your own setting and are willing to do a bit of work up front, this ruleset covers a huge range of campaign options from traditional or urban fantasy to superheroes to modern action and horror. And a huge range of RPGs use d100 and can be used with minor modifications.
A review of this length can only scratch the surface of the range that an RPG like
Basic Roleplaying
covers. But jumping into d100, whether starting with a toolkit like this or a full RPG like
Call of Cthulhu
will support GMs working to create great campaigns and entertaining adventures. I am glad this book is coming back into print.
Last edited: