Tomorrow I'll be running a demo of
Beam Me Up
, the fourth adventure in the
Awfully Cheerful Engine!
series, with a group of professional streamers. I can't wait!
The players are
Matt Cox
,
Quill
,
Bez
, and EN Publishing community/media manager,
Sara Elsam
. The Director will be yours truly, Morrus. I'm new to GMing on video, so please be kind!
The video will be available to watch soon afterwards, but I wanted to share the characters they'll be playing!
An action comedy RPG inspired by frightfully cheerful games of the 80s! With a foreword by Sandy 'Ghostbusters' Petersen & VTT support!
www.kickstarter.com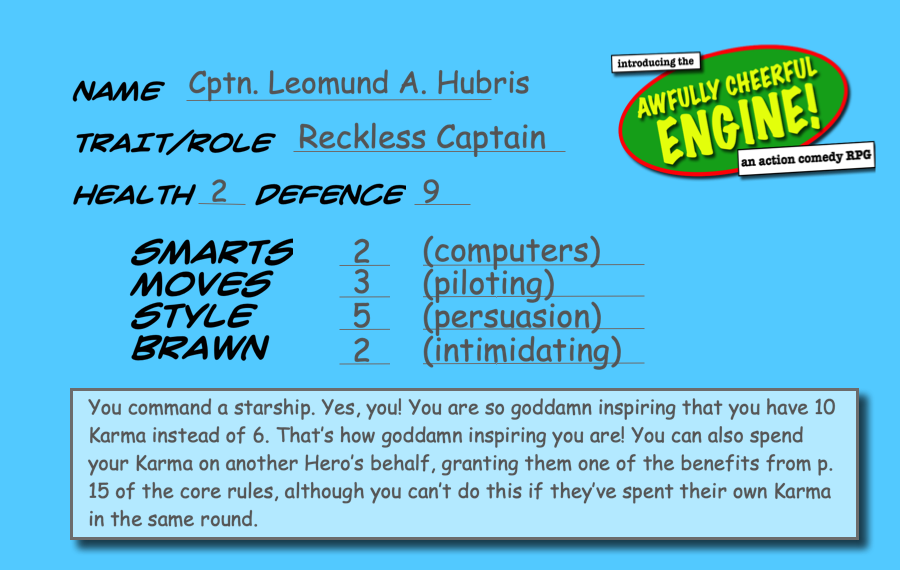 A capricious and cocky character, Leomund has an inflated opinion of himself,
his deeds and is always pushing forward for GLORY. Think Zaph Branagan
with the attention span of a cat. Wisdom is definitely Hubris' dump stat.
​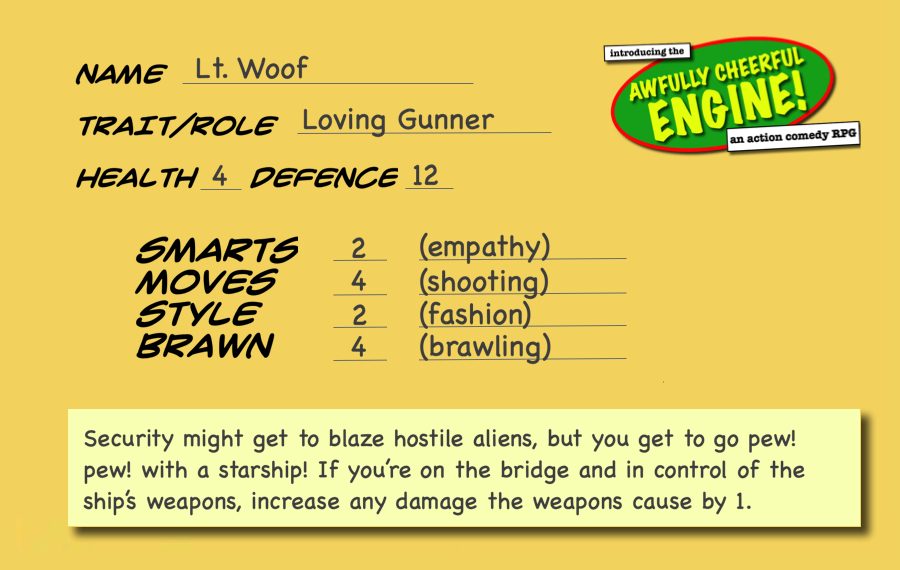 Lieutenant Woof (or Wuffles to his friends, amongst which he counts almost everyone)
is a caring soul with an unfortunate aptitude for extreme violence. He treats his
martial prowess as a weapon of last resort, and sometimes must be pressured
into doing what needs to be done - and he'll feel miserable about it afterwards.
He's also somewhat insecure, and in need of a near constant flow of praise and hugs.
​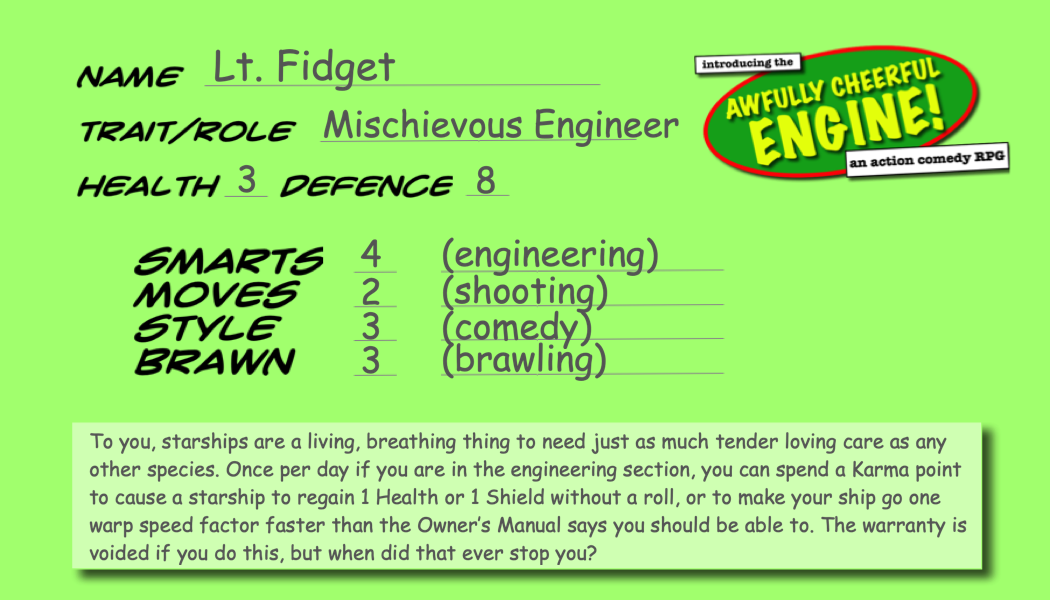 Fidget is a goofball/prankster, but with a heart of gold.
They will loyally defend the crew they are hanging with and isn't afraid to
kneecap someone with their giant spanner if someone were to threaten their crew.
​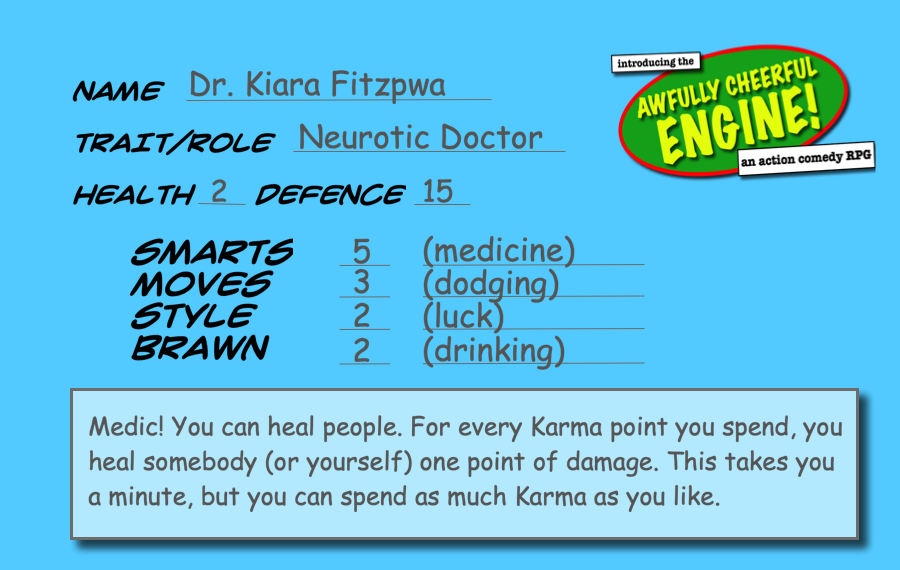 Kiara is a hypochondriac and always assumes the worst diagnoses for patients.
In a combat situation, Dr Kiara will worry more about unimportant things (e.g. a tiny spider)
but manage to escape death through sheer luck. Kiara is kindly but has a bad bedside manner
as the neurotic nature will often put others on edge.
​