Does this happen to bring back any memories for anyone?
I pulled the old AD&D CD-ROM Core Rules 2.0 / Expansion disks out of storage and installed it on my PC to assist with helping my players make 2E characters (and along the way, rediscovered some old rules I forgot - for example, that Halflings couldn't have 18 Wis...).
It came with a lite version of Profantasy's mapmaking software with which you could make overland maps or dungeon maps
Besides being able to make Characters, NPC and Monsters (and having all the monsters from the Monstrous Compendium included, with color pictures), it also had all the "Complete" line of books available in RTF & HTML format (& CHD Help format*)
Characters (& NPCs) can be made with the standard rules (including option from the "Complete" series), or using the Player's Option rules for even more options.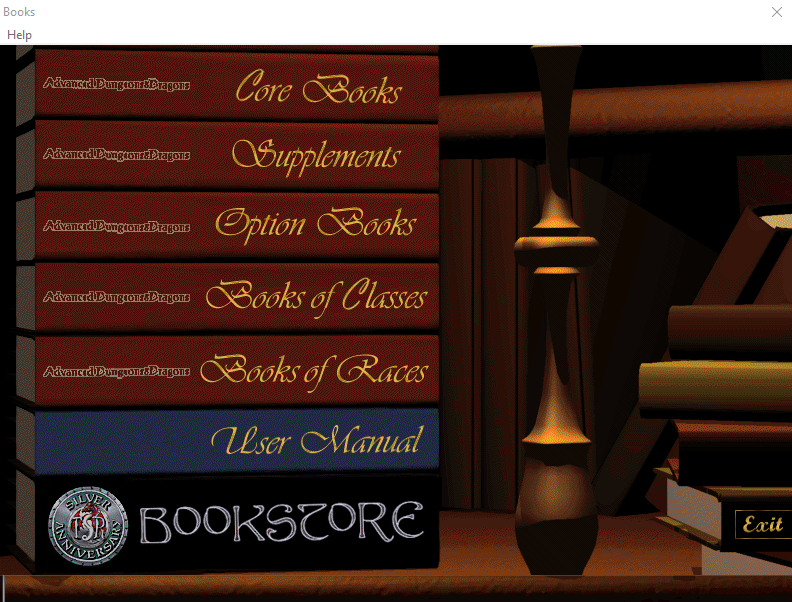 List of included books:
Dungeon Master's Guide
Monstrous Manual
Player's Handbook
Arms & Equipment Guide
Tome of Magic
DM Option: High Level Campaigns
Player's Option: Combat & Tactics
Player's Option: Skills & Powers
Player's Option: Spells & Magic
The Complete Bard's Handbook
The Complete Druid's Handbook
The Complete Fighter's Handbook
The Complete Paladin's Handbook
The Complete Priest's Handbook
The Complete Ranger's Handbook
The Complete Thief's Handbook
The Complete Wizard's Handbook
The Complete Book of Dwarves
The Complete Book of Gnomes & Halflings
The Complete Book of Elves
The best news? It still works with Windows 10/11!
* Which, unfortunately, is the only format that doesn't work on PCs newer than Win 8) ... along with the website links to the various companies...