Cubicle 7
has announced a brand new setting called
Broken Weave
, slated for 2023. It's described as a 'tragic fantasy setting' where the weave of magic is broken, the gods are dead, and the lands are shattered. There's no mention yet of a game system.
[
Update
-- Alex Clippinger, one of the designers, said on Twitter that they "ripped by the [D&D 5E] system in really bonkers ways while doing it"].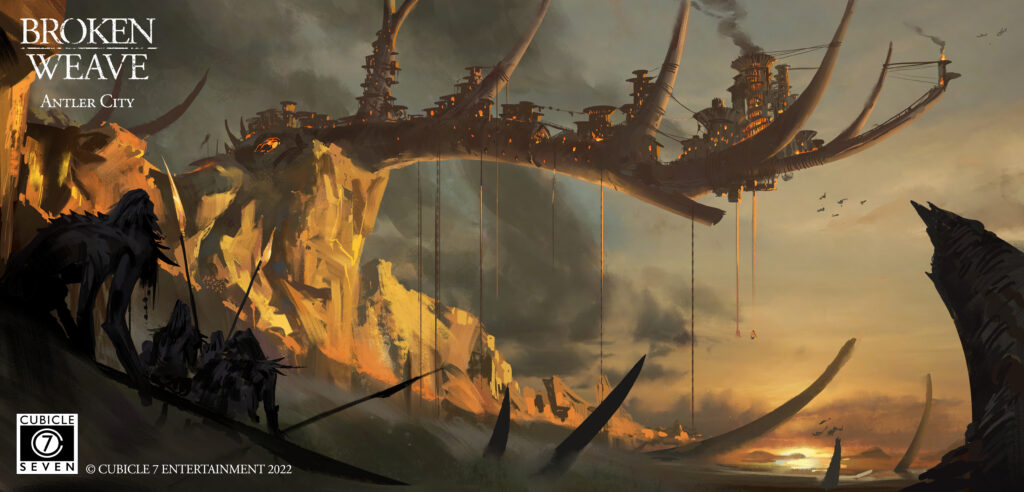 The weave of magic is broken. The gods are dead, the lands are shattered, and the world has begun to forget what it once was. Time and distance have lost their meaning, the knowledge of how things once were drifts away like smoke, and those who remain struggle to live in a shattered world.

But all is not lost. Community, hope, and trust in one another can remake the world. Walking the old forgotten paths gives them permanence, fractured artefacts from before spark memories of what once was, and communities gather to create a new way of life.