I have dozens of dice sets and I suspect I'm not alone. But where to put it all?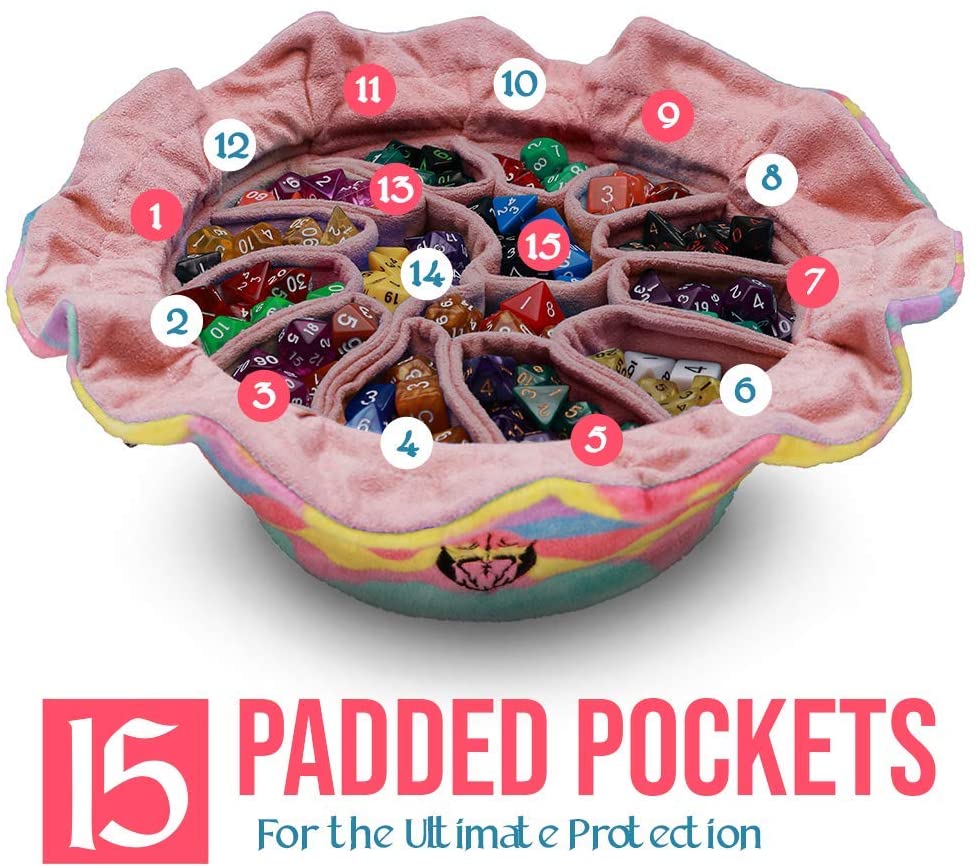 Dice Bags​
The first and most obvious choice for storing dice is a dice bag. After all, we store our sets of dice in smaller dice bags (
I'm partial to this dragonskin-style bag
), so why not get a larger bag for more dice?
It turns out creating a bag like this is not as easy as it seems. There's
several dice bags
(
all imitations of each other
) that appear to have separate liners for each set of dice, but because they don't connect to the bottom of the bag, the dice just all jumbles together anyway.
For a dice bag that can handle up to 15 sets of dice, see CardKing Pro's
immense dice bag
. Or you can get the
smaller version
, which is ideal for storing one of polyhedral dice in each of the seven pockets.
And if that's not enough, there's always Forged Dice Co.'s
Endless Hoard Dice Bag
, which can carry over 1,000 dice.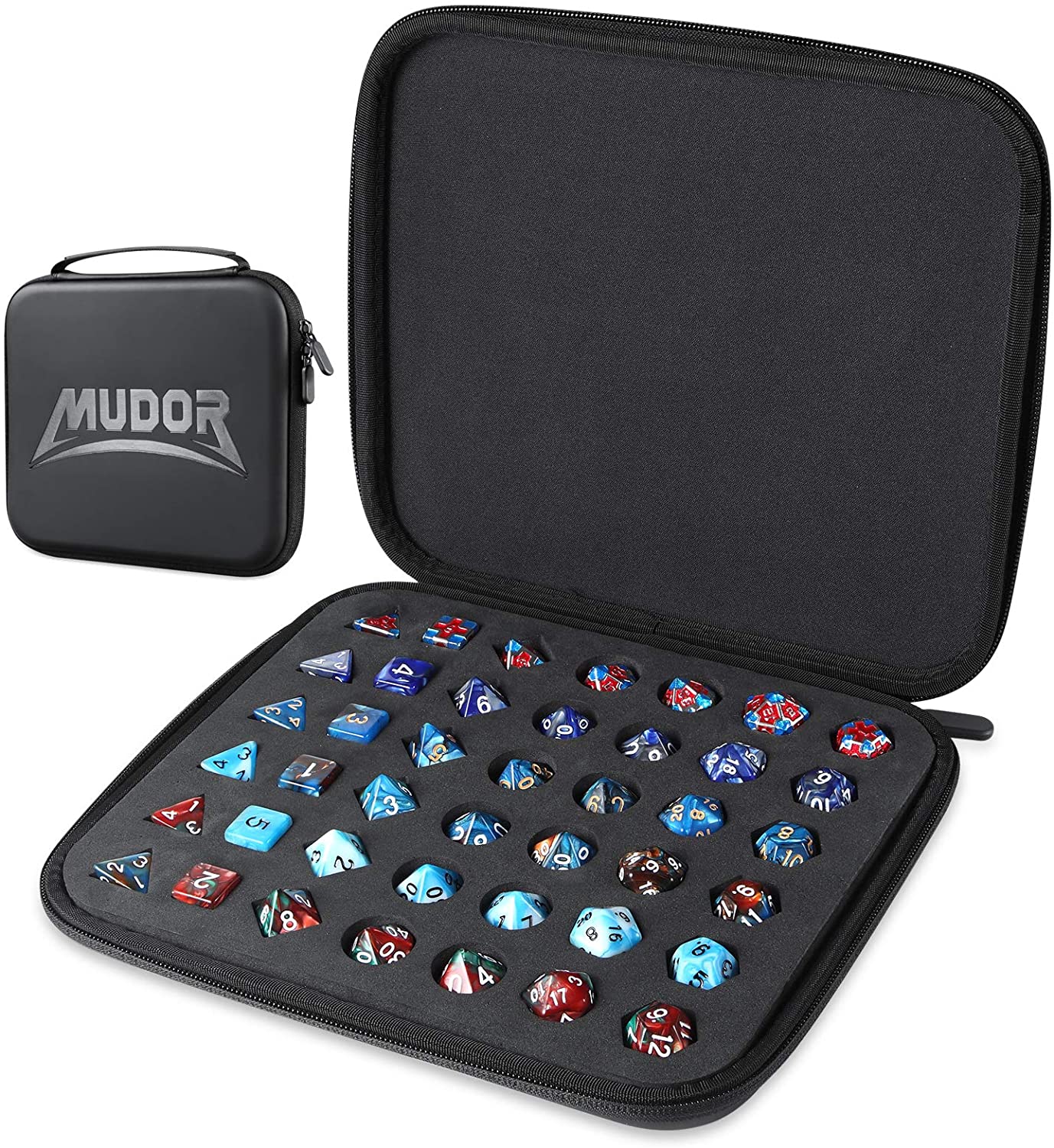 Dice Cases​
If you prefer to have your dice separated and easily identifiable,
MUDOR produces a premium dice case
. The advantage of a case like this is that you can show off your dice and keep them separate, especially if your dice are delicate or easily chipped. The downside is that it takes time to wiggle the dice out of the foam.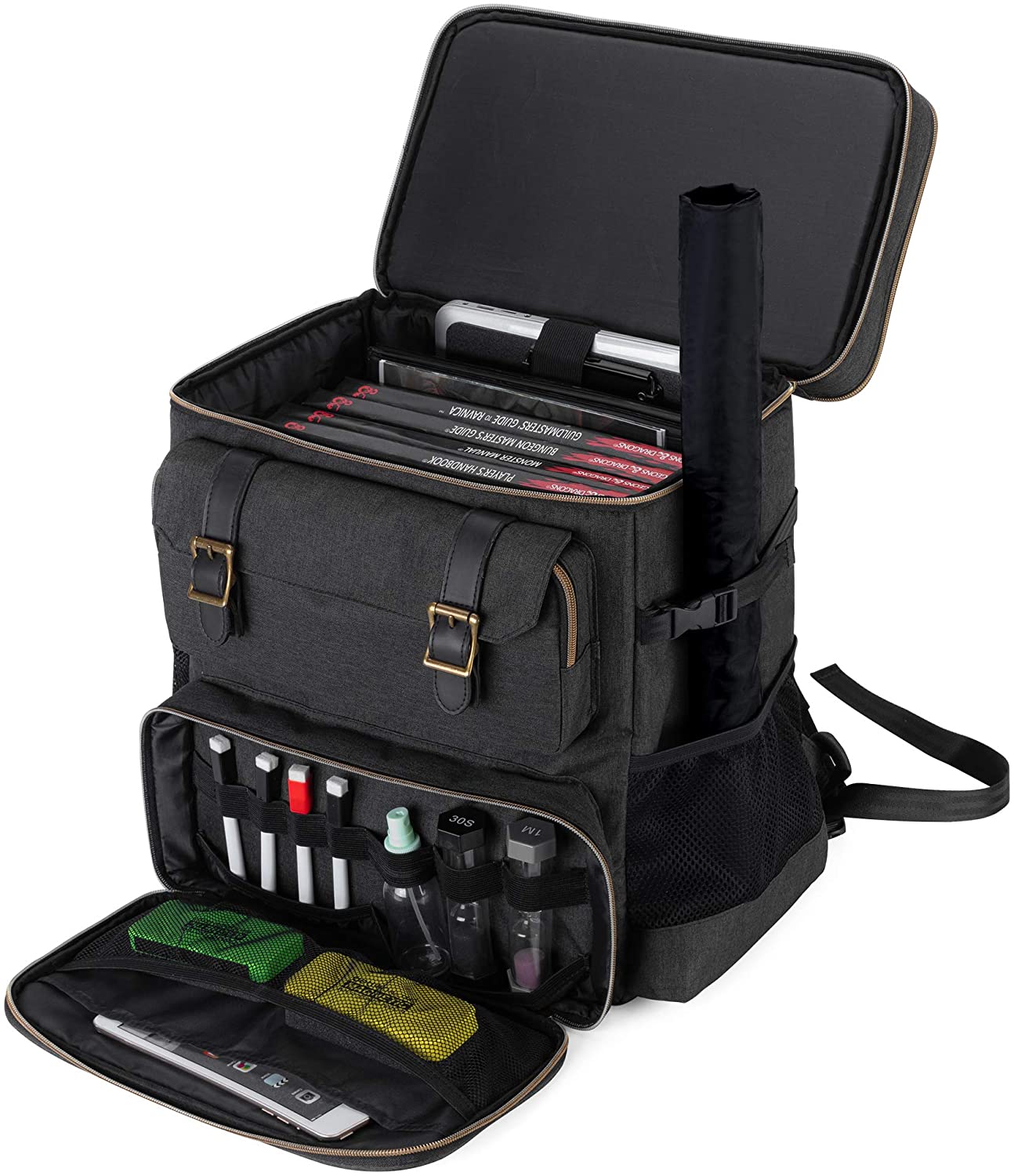 Gaming Luggage​
I previously covered gaming accessories I brought with me to camp, but there's a smaller version of the typical "gamer backpack" that's worth mentioning here because it's small enough to still be versatile but can carry lots of dice.
Trunab's Tabletop DND Backpack
can fit dice in three outer pouches as well as within.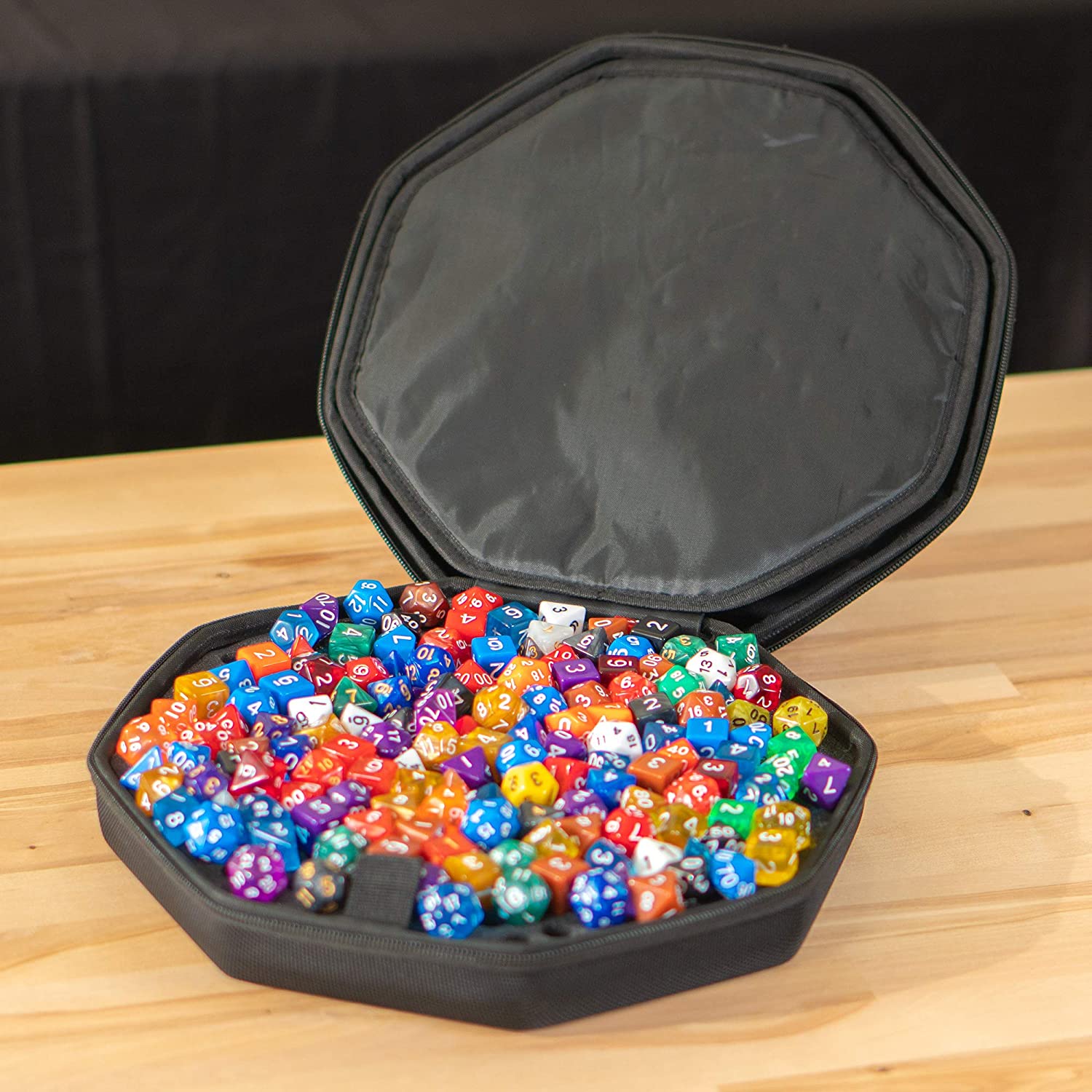 Dice Trays​
Because dice trays take up significant space at a table, they're only effective as they are portable and storable. No wonder then that many of these types of trays also act as dice storage. There are several out there, including trays by
Aenllosi
and
Enhance
, but I prefer
GeekOn's XL Dice Case
.
Your Turn: How do you store your dice?