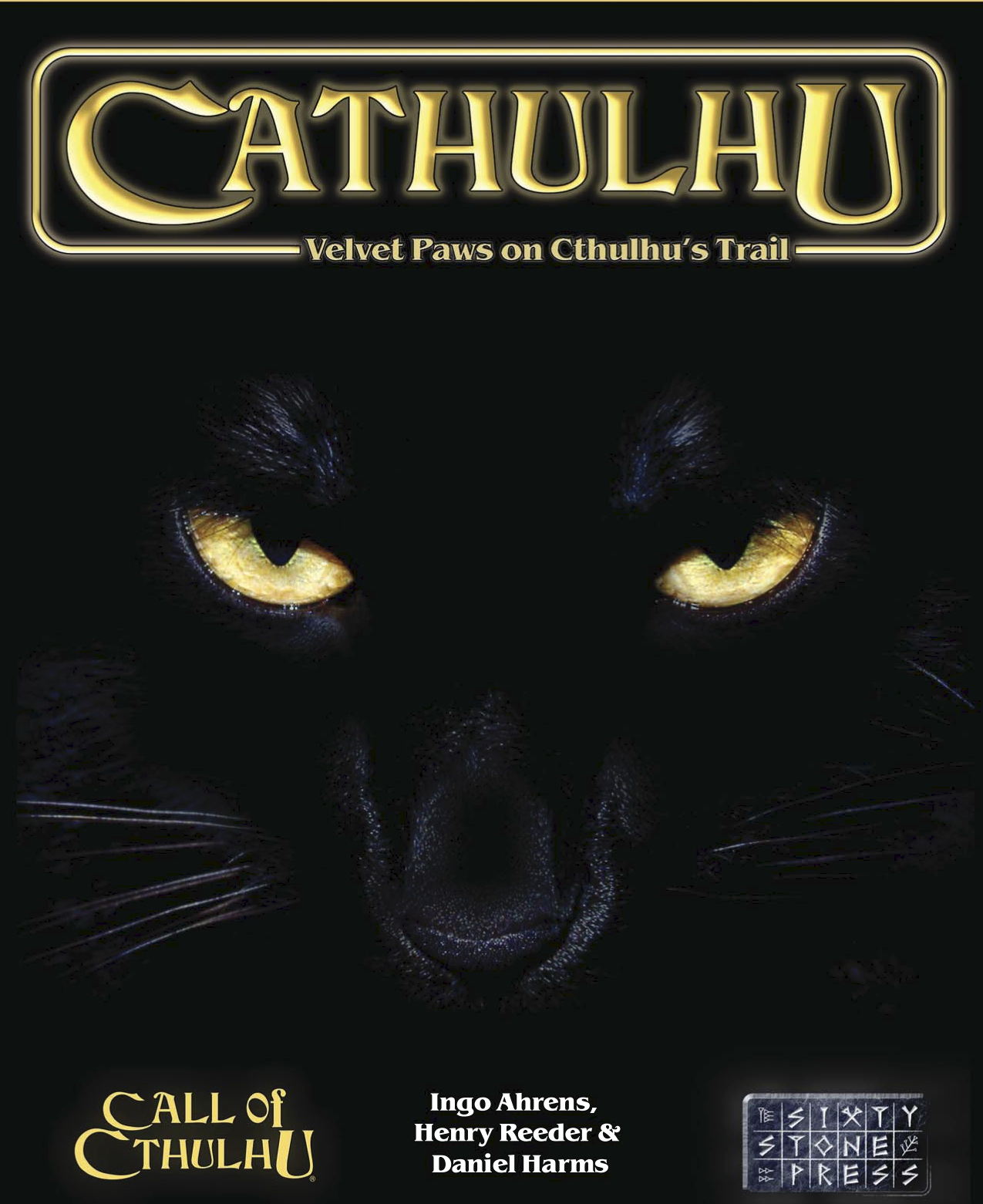 ​
From our friends Sixtystone Press comes
Cathulhu
– the licensed Call of Cthulhu alternative setting where feline sleuths investigate the horrors of the Cthulhu Mythos!
Cathulhu
is fully updated to
Call of Cthulhu
7th Edition, and available in
premium colour softcover and PDF
at DriveThruRPG.
Cathulhu
contains full character generation information for creating feline characters, feline abilities, background information on the cult of Bast, a short bestiary of feline opponents, and an introductory adventure, 'The Black Cat'.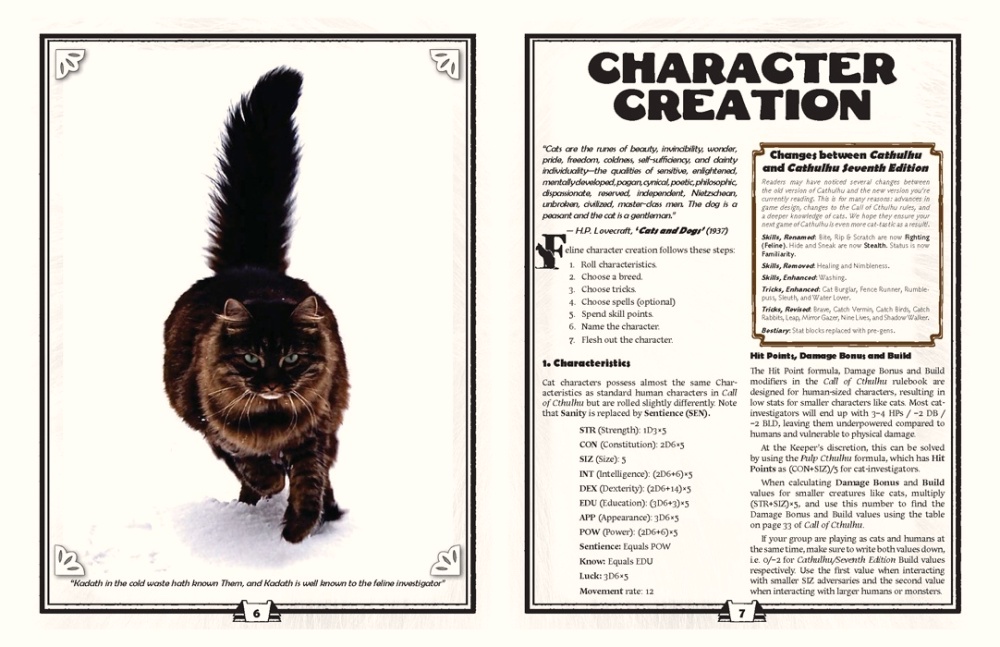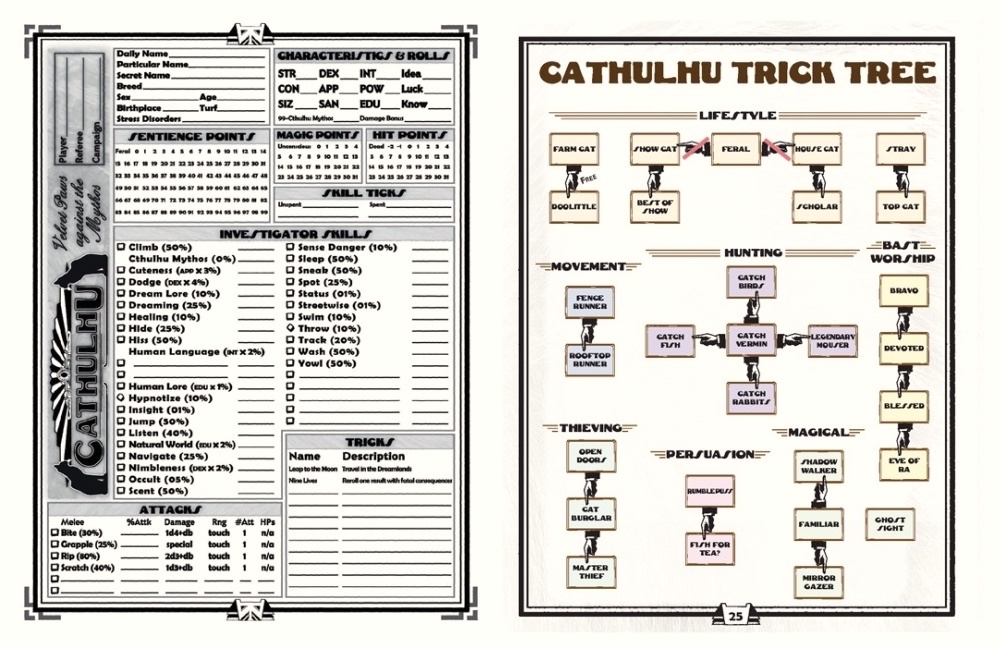 ---
History
Cathulhu
is the English-language version of
Katzulhu
, which first appeared in the German-language
Cthuloide Welte
n magazine, #1 and #2, in 2001/2002. The
Katzulhu
rules were reprinted in 2009 to accompany the release of Pegasus spiele's
Dreamlands
sourcebook.
Cathulhu
was developed by Ingo Ahrens, Adam Crossingham and Daniel Harms from Ingo's original
Katzulhu
, and was published in
Worlds of Cthulhu
magazine #4 in 2006. This edition is revised from the
Worlds of Cthulhu
version and includes additional information about Sabbat cats, and the cult of Bast through the ages.
Cathulhu
was revised and updated in 2023 to be seventh edition compatible. It is produced under license by Sixtystone Press.