One question that has come up a number of times regarding the upcoming
Pathfinder for Savage Worlds
(
currently on Kickstarter
and doing phenomenally well!) conversion is how the game handles classes. The folks over at Pinnacle Entertainment Group have sent me along a preview to share with you -- this is the wizard, Savage-style!
We already knew that the approach involved Edge 'trees', and that each 'class' was made up of its own tree of Edges. But this preview shows you in detail how it all works!
Chris Warner and Mike Barbeau, two of the designers, discussed this in our podcast last week!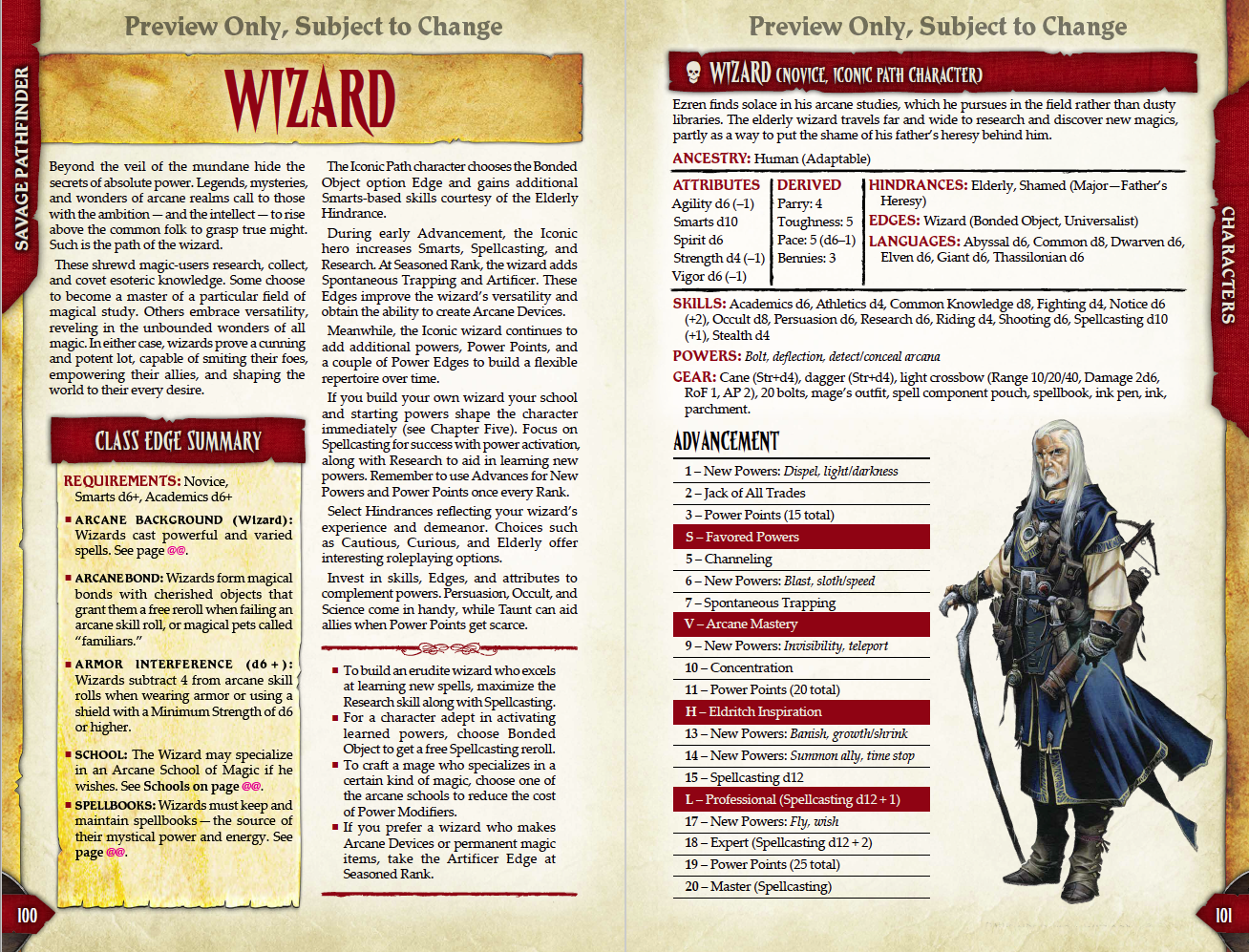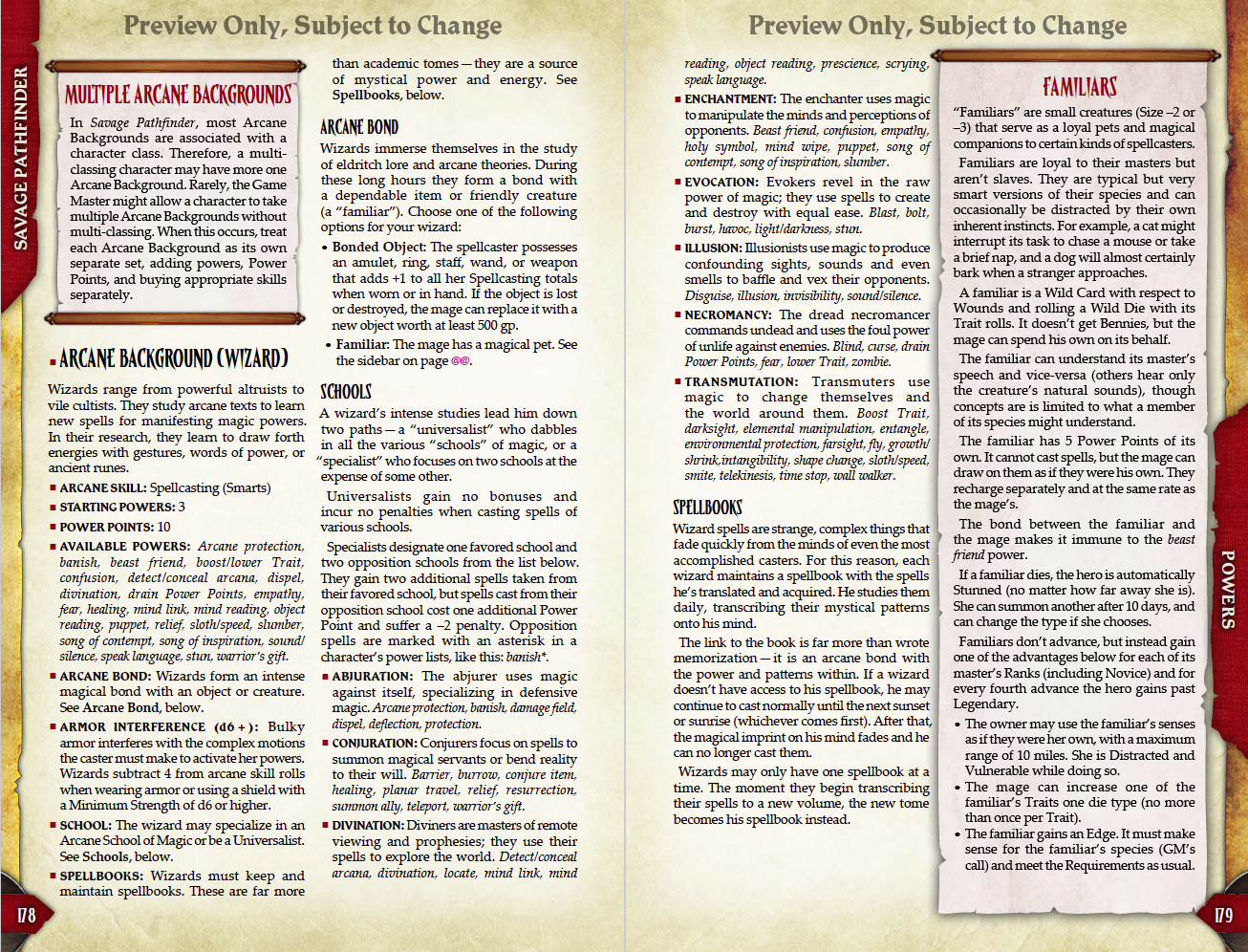 You can back the campaign over on Kickstarter!
Explore Pathfinder's world of Golarion as never before with Savage Worlds
www.kickstarter.com
Last edited: