Held from June 13
th
to the 17
th
, 2018 in Columbus, Ohio,
Origins Game Fair
competes for the 4
th
or 5
th
position on the list of largest tabletop gaming conventions. It is an extravaganza taking over both the convention center and adjoining Hyatt and is too large to cover in toto. Instead, there were three moments that encapsulated my
Origins
experience.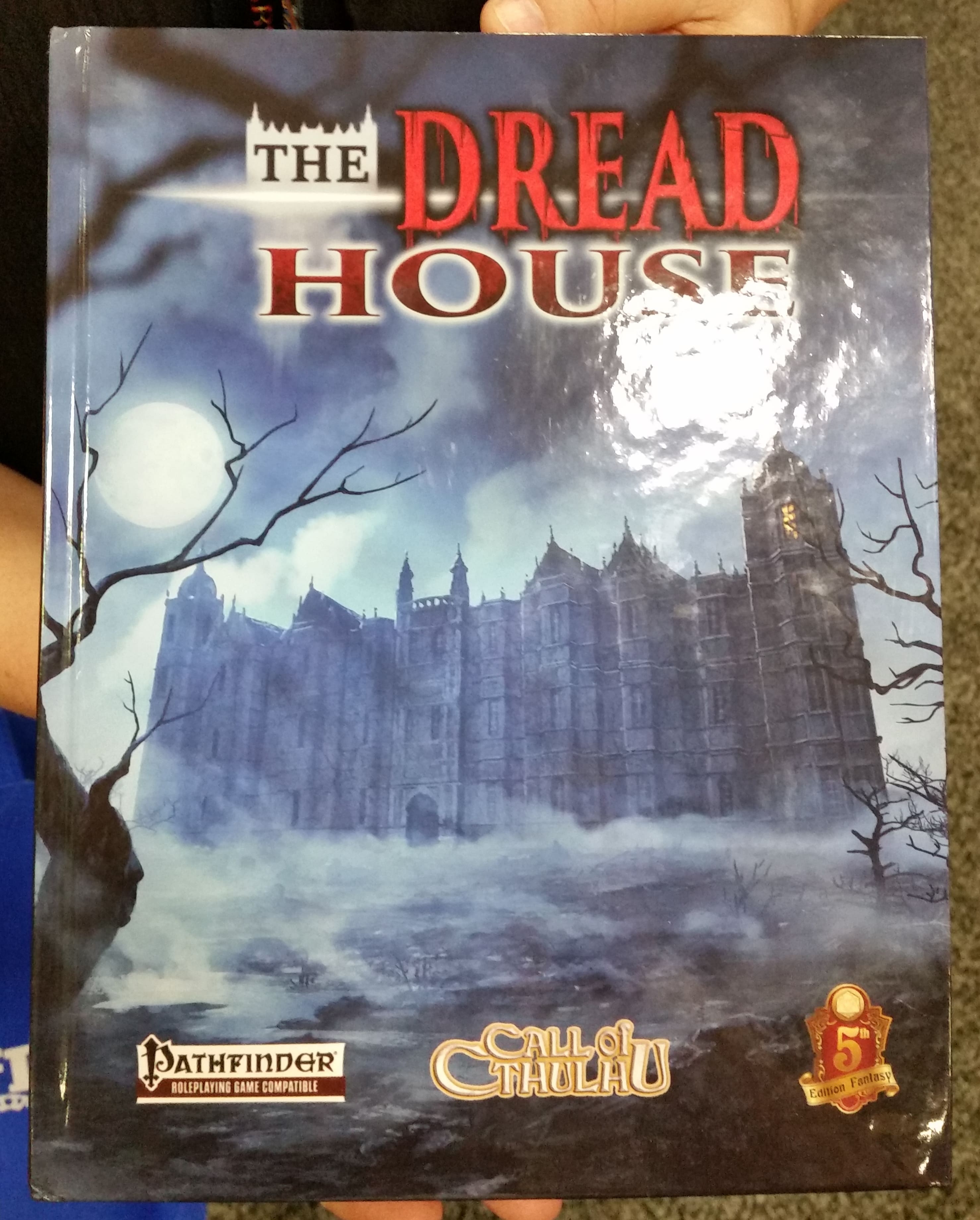 The
Origins
gaming experience that will be trotted out as
my
Origins
experience was a
Cortex
ruleset session using
Fallout
(the video game franchise) as the setting. The GM opened with something prophetic (paraphrased here), "Sometimes I wish the gamers I had at cons were in my home group because con players have so much love for the game that they travel and pay to play." With those words, the next four hours were some of the best gaming I've ever experienced, in part, because two of the players found their moments.
One gifted with a cutting whit and comedic timing played a ghoul doctor, while the other decided to voice his character somewhere between Colonel Sanders and Foghorn Leghorn. The players had never met each other, but their chemistry was box office gold. Everything they said played perfectly to the other while shaping our adventure. I'll spare you rehashed jokes in favor of swearing that session was lightning in a bottle. It was a moment that, when you look for the game that you would love to do one more time, that's it. Few of us knew each other, but after that session we all joined an email list to stay in-touch.
The next marquee moment involves the friend you only see at cons. I've written a tiny bit for Danny O'Neill's
The Dread House
and, at
Gen Con 2017
, I had the chance to play in that setting as Danny GM'ed a 1920s
Call of Cthulhu
session. I played a hobo and, to give the character some life, I had him leave
hobo signs
everywhere he went. Cut to
Origins
2018, I run into Danny and he shows me the printed copy of
The Dread House
,
and has a story for me. When we played at
GC
, he did not really know what hobo signs were. Several months after that, he's eating at a restaurant and they had symbols on the back wall that connect the dots for him. He took a picture of those hobo signs in the restaurant and, months later, when we ran into each other, shared this connection that will only be cool to us, but it will
be
cool to us.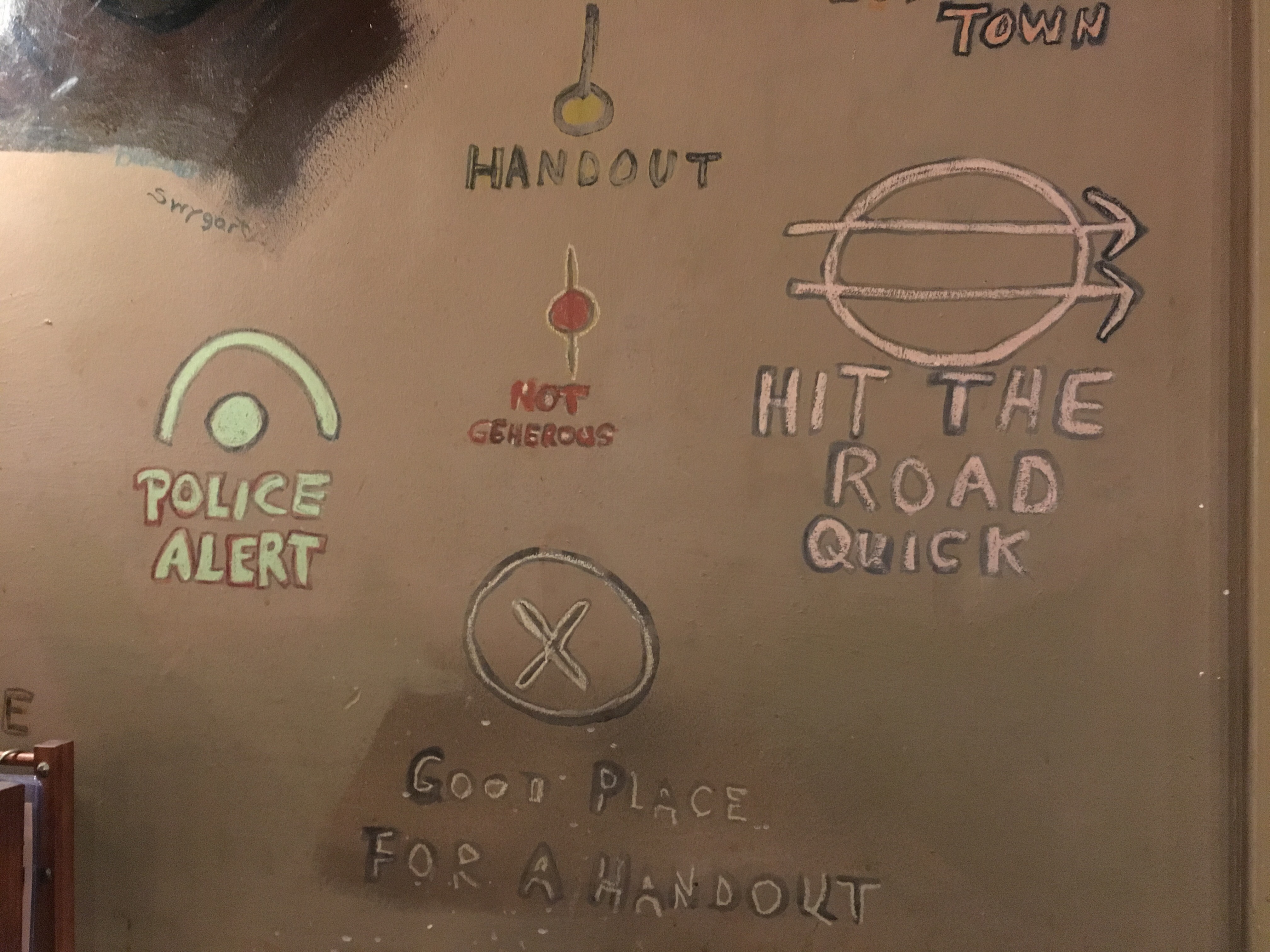 For all the good times (and there were so many more), there's still work to be done as there was
harassment
during the con that needs to be condemned in the strongest possible terms.
On Saturday night, my travel buddy went into one of the Short North Ballrooms to ask about a deception party game that was being run there. While he's talking to the individual in-charge of the room, one of the players comes up and reports that, during a session, several male gamers reduced a female gamer to tears by hurling abuse at her. Worse, the referee did not intervene. Since this witness wanted to lodge a formal complaint, my buddy left and told me what he just heard. We walked around and discussed the implications for a few minutes before we headed back toward the stairs just past the room. As we passed the room, we caught more of the story as the individual in-charge of the room and the referee reviewed the incident. Instead of enjoying a game, several individuals decided to bring a woman to tears.
At
Origins
, and most conventions, the good far outweighs the bad, but we could take it further so no one has to leave in tears and, instead, we can all look forward to next year. Despite the work that needs to be done,
Origins
is an excellent show and I plan to return next year. If you're going, I'd love to talk and game with you.
This article was contributed by
Egg Embry
as part of EN World's Columnist (ENWC) program. This article includes affiliate links to DriveThruRPG. As a DriveThruRPG Affiliate Egg earns from qualifying purchases. EN World is always on the lookout for freelance columnists! If you have a pitch, please contact us!
Last edited: