Courtesy of WotC is this preview from the upcoming adventure,
Out of the Abyss
. This preview features Zuggtmoy, the Lady of Rot, and the Demon Queen of Fungi.
Out of the Abyss
is only a month away now (or even earlier for preferred stores which get an 11-day head start).
"Zuggtmoy, Demoness Lady of Fungi, dread and fell ruler of the 222nd ghastly plane of the Abyss, made her first full appearance in T1-4 The Temple of Elemental Evil. In her natural form, she appeared as a puffball mushroom with a toadstool growing on top. Four elephantine legs with suckers on the bottoms supported her spherical body. Truly disgusting to smell, and just as revolting to behold, Zuggtmoy is capable of summoning legions of hostile fungi to do her bidding, and may control all manner of plant life within her sphere of influence."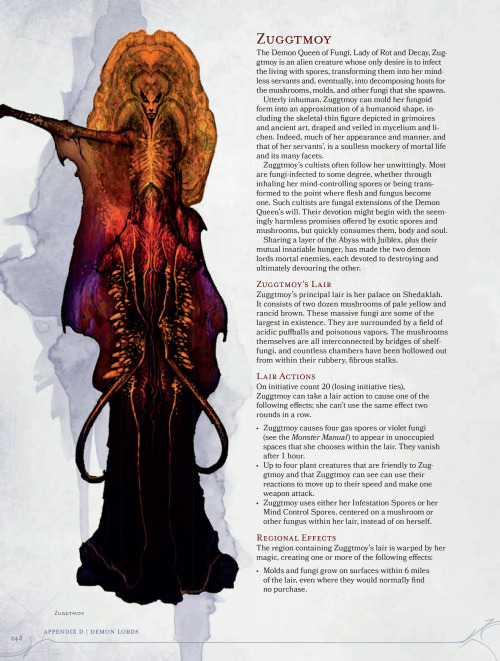 Save
Save
Save
Save
​