Warhorn update!
I've been fooling around with the interface, and I think I have the hang of things now.
When you go to the Gameday 37 Warhorn page, you should see a big
Join now!
button on the right.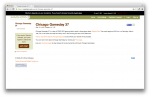 Click that and you'll go to a sign-up form. Put in your info, submit and Warhorn will send you a confirmation email you use to confirm your account.
Once your account is set up, you can go to the Gameday 37 Warhorn page and view the Event Schedule. Once sign-up is live, you'll be able to view the events and sign up for them by clicking the
Play
button for that event. I've highlighted the location of the button in the screenshot below.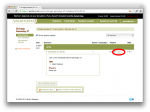 Once you're registered, you'll be able to view your registrations under
Your registration
in the left-hand menu.
If you're running an event, you definitely want to register ASAP. I can then assign you as GM for your event once I enter the games into the system.
I hope this helps!