If you're in the market for a revamped (geddit?) edition of
Curse of Strahd
(which is my favourite of all the D&D adventures so far) in a coffin-shaped box with additional material, you're in luck!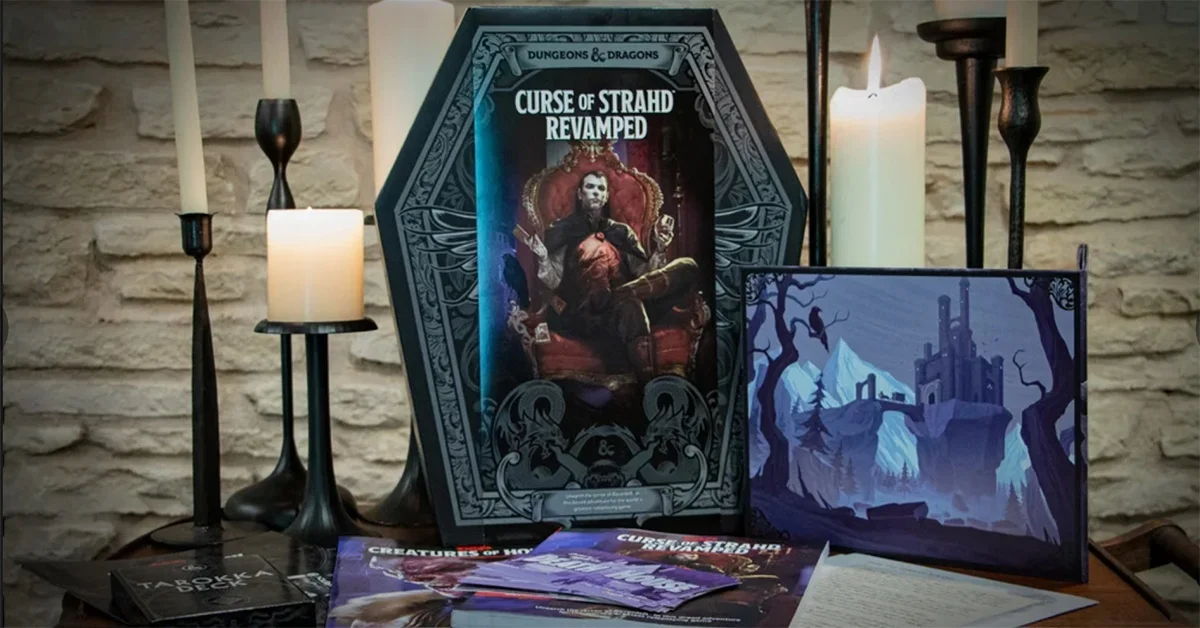 This boxed set is coming out in October and costs $99.99.
There's a whole bunch of stuff included:
Updated softcover of the adventure itself, including errata and presumably some of the other adjustments to Vistani talked about recently.
A short 20-book of monsters called Creatures of Horror.
Double sided poster map of Barovia and Castle Ravenloft.
A Tarokka deck and 8-page booklet.
Handouts for players.
A dozen 'postcards' from Barovia.
A DMs Screen.
Updates to the original adventure include errata, minor tweaks, and sections of text which have been identified as problematic regarding the Vistani.
IGN
has a video looking inside the box
.
Last edited: