In the previous installment we discussed the formative years of TSR and its downfall, contrasting two different CEOs: co-founder of Dungeons & Dragons Gary Gygax, and his non-gaming successor Lorraine Williams. The history of the D&D brand picks up with the acquisition of the game by Wizards of the Coast...and it all begins with Peter Adkison.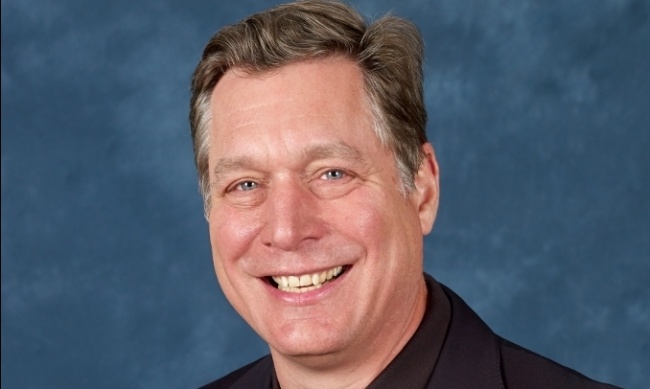 Peter Adkison: Definitely a Gamer
Adkison is described in glowing terms by John Tynes,
a former employee at WOTC
:
Like the founder of http://Amazon.com, Peter was a geeky idealist who started a new company in his Seattle home and launched a product whose success was interwoven with that of the Internet itself, as early adopters of the game filled Usenet forums with discussions of strategy and recipes for specific deck constructions. Peter even pitched Wizards as a customer-centric company, hiring an ever-widening swath of young customer service reps who could interpret the arcana of Magic rules to gamers on demand via e-mail and telephone. This was an unheard-of innovation in the gaming industry, where rules questions were usually answered by whatever bearded company grognard opened the fan mail on a given day, and only then if you included a SASE and made an intelligent reference to Robert Heinlein.
Adkison, who rode Wizards of the Coast's meteoric growth of
Magic: The Gathering
-- a brand that in no small part brought down TSR --
explained his reasons for the acquisition of D&D
:
There's no denying that buying D&D was a personal highlight for my career. But I wouldn't have done it if I thought it was a bad business deal. Did the company make money on acquiring D&D? I'm not sure. I never did that math, but I think it would be close. But my job as CEO of Wizards wasn't to make money for the company it was to make money for its shareholders. I believed that owning two of the top three games of the hobby game industry (the other at the time being Games Workshop's Warhammer 40,000) would make the company a more attractive acquisition target for a strategic buyer of the business. And, indeed, two years later Alan Hassenfeld, the CEO of Hasbro, confirmed my strategy by telling me that Wizards was very interesting to them because it had multiple proven brands.
Adkison sold Wizards of the Coast to Hasbro. It's interesting to read his perspective on what Wizards of the Coast would be like if the company hadn't been acquired:
We would have invested heavily in online gaming. When I left Hasbro it was because they pulled the plug on our Austin studio where we were developing our own D&D MMO. That was the direction I wanted to go. But instead, Hasbro sold the rights to Atari. So I quit. I didn't get mad. I just realized it wasn't "my" company at that point and that Hasbro wasn't backing my vision. Time to move on. I think we had a really good chance of beating Blizzard to the next thing in MMOs based on a design Richard and Skaff came up with. To be fair, odds are just as good we would have totally screwed it up. Beyond that, I have no idea. I don't know that Hasbro has helped Wizards in any way you can point a finger at. Except by having the insight of sending in Greg Leeds to run it. I think he's done a better job at managing the Magic business than I could have.
Was Adkison a successful business leader? If his goal was to increase the company's value so it could be sold, he succeeded. Adkison's successor, Greg Leeds, would not have the luxury of selling the company to define his legacy.
Greg Leeds: Not a Gamer
Greg Leeds
served as the President of Wizards of the Coast since 2008, and started at Hasbro in 2001. Leeds was specifically noted as leading the
Magic: The Gathering
brand to success by John Frascotti, President, Hasbro Brands:
Today, thanks to Greg's commitment and passion, Wizards of the Coast's brands are stronger than ever. Though MAGIC: THE GATHERING was introduced more than 20 years ago, it is more relevant and popular today than it's ever been, with a record number of people around the world playing the game and participating in MAGIC organized play events.
Leeds' experience comes from the marketing side, where he was a marketing director at Procter & Gamble for 12 years. Leeds adopted the Marvel strategy of turning its game into brands that could be implemented in any form of media. Leeds
explained in an ICv2 interview
how it worked:
We are very ambitious with Dungeons & Dragons, and as you say, the strategy that we're pursuing is starting to emerge. One of the most important things with Dungeons & Dragons is that we are able to take the same stories and themes and execute them across platforms, not just in the paper side of the business but the digital side. It's beginning to happen now with the launch of The Sundering. It's our opportunity to rewrite the story of the Forgotten Realms and bring the realms back together.
In other words, leadership of the game company has taken on a new focus on marketing the license. That brand strategy is still playing out as
Magic: The Gathering
and the
Dungeons & Dragons
movie move forward.
A focus on marketing is something that Gygax evolved into during his time at TSR, from CEO to President of TSR Entertainment, as described in Dragon Magazine #103:
In 1983, Gary founded and became President of the Dungeons & Dragons Entertainment Corporation in Beverly Hills, California, which led to the highly successful DUNGEONS & DRAGONS™ Cartoon Show, and various other entertainment projects in the works.
Leadership of D&D, even in the 80s, would become more focused on the brand over time. Leeds' experience seems to have served
Magic: The Gathering
well. In comparison, D&D's performance seems to have always been secondary to the
Magic
juggernaut.
Which is why it's potentially good news that the new CEO actually plays both D&D and
Magic
.
Chris Cocks: A New Kind of Gamer
Chris Cocks' background is gaming,
but not just tabletop
:
Chris Cocks, who most recently served as Vice President, OEM Technical Sales at Microsoft Corporation, where he led a global sales and technical engagement team. Prior to his eight-year tenure with Microsoft, Chris served as Vice President of Educational Games at LeapFrog, where he led a cross-discipline team to drive hardware planning, software design and development, marketing and channel management. He began his career in brand management at Procter & Gamble and served in product management and marketing leadership positions in Xbox and MSN, including work on hit franchises like Halo and Fable, prior to joining Leapfrog. Cocks is an avid player and fan of Wizards of the Coast brands, including MAGIC: THE GATHERING and DUNGEONS & DRAGONS.
The management of the D&D brand has been an ongoing source of contention in video game channels, specifically the licensing of the D&D brand to Atari. Cocks' gaming experience at Microsoft where he worked in the Xbox division for three years,
as per his LinkedIn profile
, should definitely help:
Group Product Manager for Microsoft Games Studios action game portfolio. Led portfolio planning and go-to-market strategies for a portfolio of games including Halo, Oddworld, Peter Molyneux's Fable, Mech Assault and more.
Once a lucrative market for D&D in toy stores, the brand hasn't been nearly as prevalent since the days of the Basic boxed set. Cocks' experience working for LeapFrog for two years, a brand that emphasizes interactive learning through gamification, might be valuable:
General Manager and P&L owner for quarter billion dollar multi-platform Learning Games business unit focused on all aspects of content creation, portfolio planning, device strategy, and go-to-market planning globally. Key content under management spanned licensed properties from Lucas Entertainment, Disney and Nickelodeon in addition to original IP and student productivity apps.
Cocks' experience at Microsoft of nearly a decade is certainly relevant from a digital perspective, a point Frascotti made in the press release:
As an avid fan and player with extensive digital experience, I'm confident Chris is the right person to help us build on the tremendous momentum around our brands and take the franchise to the next level by delivering exciting new experiences to our growing and passionate fan base around the world.
In short, Cocks has mainstream experience with video gamers, experience with bringing interactive games to children, and digital experience. How Cocks' experience will affect the D&D brand is hard to say, but there is a recent data point that might indicate a trend.
The Invisible Wall Between Magic and D&D
Back when WOTC acquired TSR, one of the biggest concerns was that the company chiefly known for its card games would blend the two franchises. We now know that WOTC
toyed with the idea several times
, but in the end the Magic brand always won out with the argument that a crossover would "...dilute the very honed brand positioning for Magic as a competitive brand..." In fact, it's clear that the Magic and D&D branding divisions weren't interested in even experimenting with a crossover despite considerable effort invested by R&D teams.
That all changed with the release of the Zendikar setting for the
Fifth Edition of Dungeons & Dragons
...which
Asmor predicted back in 2009
.
Is Cocks the reason that the free supplement was released? We'll never know. But it's clear that the many internal barriers to releasing a D&D/Magic crossover were recently overcome to make the release of a free Zendikar setting possible. With Cocks' announcement giving equal time to D&D and Magic, his new role might just pave the way to more collaboration between the two brands in the future. Cocks joins the Wizards of the Coast team in Seattle on June 6.
Last edited: