We
previously discussed the rise of MUDs and MMORPGs
, led by D&D clones that mimicked the tabletop game's innovations while leaving the company that owned the brand (TSR and later Wizards of the Coast) behind. With the advent of networked audio and video tools, a new innovation came to pen-and-paper gaming: the virtual tabletop. Virtual tabletops seemed like an obvious evolution for tabletop gaming, but the path to a viable tabletop platform was so arduous that WOTC never succeeded in pulling it off.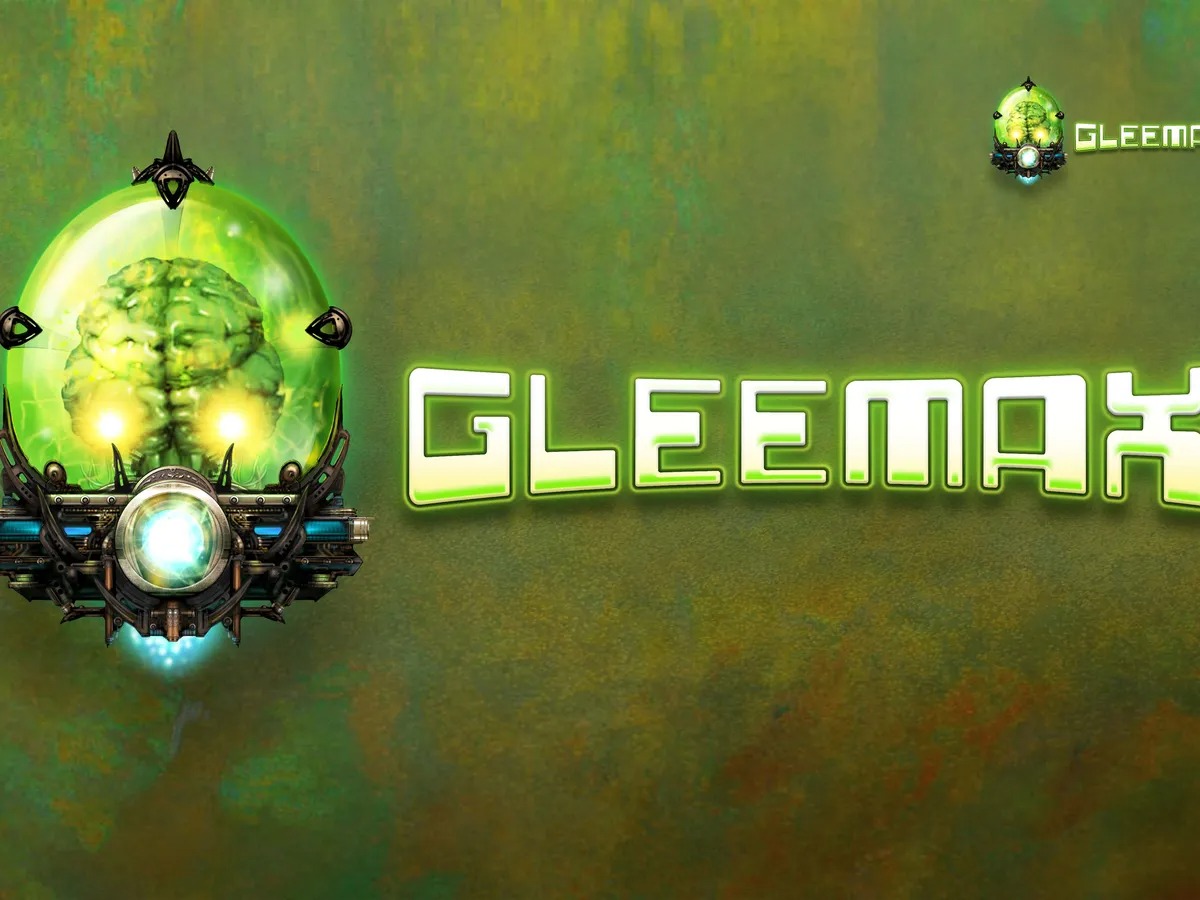 VTTs: Dancey's Answer to MMORPGs​
Virtual game tables have always been top-of-mind for WOTC. Wizards always knew that gamers wanted to play
Dungeons & Dragons
online. Ever since their
2000 survey of tabletop gamers
, 51% reported that they played a game on the Internet and 50% wanted to play
Dungeons & Dragons
over the Internet with others.
Frank Mentzer,
father of the BECMI version of D&D
, shared in an interview that online play was where gaming was heading:
Brick-and-mortar stores are struggling as a class, and most game stores have folded. As Friedman has been saying for over a decade, it's a flat earth now; we're all interconnected like never before. I started my online D&D game in a chatroom in 1992, and it's still going, with almost all the same players. A chatroom is crude and primitive compared to the wonderful apps and web sites we have now, but it's enough. All we need is to sit around a table and talk; the internet has become the table. The rest is detail.
Ryan Dancey, formerly the
Dungeons & Dragons
brand manager for Wizards of the Coast,
shared his opinion on ENWorld
about where
D&D
could compete with the MMORPG market:
The first thing that a lot of folks ask for when engaged about the future of the hobby is a virtual table top. It seems kind of obvious – if MMOs are breaking the social network of TRPGs then the way to fight back is to take the TRPG to the MMO's territory and enable distributed on-line play.
Way back in 2007 when Wizards of the Coast
announced 4th Edition
, several changes were planned for
Dungeons & Dragons'
online presence. Gleemax was to become the new social networking site for gamers, Dungeon Magazine and Dragon Magazine became PDF-only publications as part of
D&D Insider
, and there was one additional feature that had everyone excited: the virtual game table. The Virtual Game Table would finally address that need. According to the
Wizards FAQ
:
The VT provides an interconnected set of online tools that you can use to help facilitate a session of D&D. The main tools include an editable map, movable tokens, a dice roller, character and monster information storage, condition tracking and both text and voice chat. It is currently loaded with a number of tokens from the Dungeon Master's Kit and tiles from the Dungeon Tiles Master Set: The Dungeon.
Three years later, things didn't quite turn out that way.
Dungeon
and
Dragon Magazine
became part of
Dungeons & Dragons Insider,
with free- and subscription-only content.
Gleemax
was cancelled, replaced by The Wizards Community. And the virtual game table? Nowhere to be found.
The
D&D Virtual Table
was resurrected on November 22, 2010, and then killed off...again.
WOTC Josh explained
why the virtual table was cancelled:
I wanted to inform you all about an important decision that Wizards has made regarding the D&D Virtual Table and Virtual Table Beta. While we appreciate the enthusiasm and participation in the Beta phase, we were unable to generate enough support for the tool to launch a full version to the public. Effective July 30, 2012 the D&D Virtual Table Beta will be coming to an end and the VT will be closed. Over the next three weeks, we encourage you to wrap up your existing campaigns and make sure to gather contact information from your online group members so that you can stay in touch if you like. We realize that because all data generated in the tool is in a proprietary format usable only by the Virtual Table, it is not possible to export your campaigns for use in another tool. You can, however, take screenshots of any notes, maps or adventures that you would like to hang on to or use in your home games. We would like to thank everyone who participated in the VT Beta and look forward to continuing to support D&D game play through our D&D Insider digital tools and D&D Next.
It turned out there was quite a bit of drama behind the scenes. Dancey
explained
how the D&D brand failed to meet its $50 million sales goals by transitioning to an online format. He shared a pivotal moment in that failure: a sad story of domestic abuse.
The DDI pitch was that the 4th Edition would be designed so that it would work best when played with DDI. DDI had a big VTT component of its design that would be the driver of this move to get folks to hybridize their tabletop game with digital tools. Unfortunately, a tragedy struck the DDI team and it never really recovered. The VTT wasn't ready when 4e launched, and the explicit link between 4e and DDI that had been proposed to Hasbro's execs never materialized. The team did a yoeman's effort to make 4e work anyway while the VTT evolved, but they simply couldn't hit the numbers they'd promised selling books alone. The marketplace backlash to 4e didn't help either.
That tragedy was the
murder/suicide of Melissa and Joseph Batten
. The effect on the gaming industry was far-reaching.
Tragedy Strikes​
Melissa Batten was a Harvard-educated lawyer and Software Development Engineer in Test for Microsoft, supporting Rare on their Xbox 360 titles. Working for Microsoft since 2002, she earned credits in games such as Halo 3 and Gears of War 2. When she was previously a public defender for the Mecklenburg County Public Defender's Office.
Joseph Batten's
LinkedIn profile
(now defunct) listed him as Senior Manager, Digital Technology Projects for Wizards of the Coast since February 2008. Prior to that he was Senior Technical Producer for just three months, with responsibilities for supporting
http://Gleemax.com
, integrating
Dungeons & Dragons Insider
(DDI) with Gleemax, and overseeing the back-end infrastructure that all of Wizards of the Coast multiplayer games run on.
Melissa had
obtained a restraining order
against Joseph the week before her death:
In her request for a protection order, Melissa Batten described how her husband had called her more than 30 times on July 19 and 20 and warned her never to hang up on him. She also described a chain of circumstances that led to the phone calls, including how her husband broke into her workplace at Microsoft on July 16 and was caught by security guards. "The biggest incident which clouds all his subsequent behavior occurred on June 5," she wrote in the request. "He had, unbeknownst to me, obtained a gun." At that time, she continued, the couple were living together but he discovered she had had an affair and he confronted her about the affair at dinner, then "brandished the gun from the back waistband of his jeans and pointed it at me," she wrote. Joseph Batten then showed the gun was loaded and the safety was off and he put the gun to his head and said he was going to kill himself, Melissa Batten continued.
Melissa moved to an apartment on 156th Avenue Northeast in Redmond, where she was staying with a friend. Evidence indicated that Joseph had
sinister plans for his estranged wife
:
"So while we don't know what his master plan was, we are led to believe it much worse, and likely much more drawn out, than what happened," according to Jim Bove, Redmond Police Department public information officer. Investigators found fuzzy handcuffs, hardcore pornography, an 8-inch cutting knife and $6,000 in cash in the trunk of Joseph Batten's Mercedes sedan, Bove said. "Common sense would say he wanted to abduct her," Bove said.
Joseph confronted Melissa in the parking lot, shooting her several times with a 9-mm handgun and then shot himself in the head.
D&D Virtual Tabletop​
The collapse of the
Dungeons & Dragons Virtual Table
left a void filled by a few competitors. One was GameTableOnline, who coded and developed the
Virtual Table
for Wizards of the Coast and
intended to keep it alive
.
Robert Eng, Vice-President of GameTable Online,
sent a broadcast
to the Wizards of the Coast Online Roleplaying Game group updating members on the status of the
D&D Virtual Table
and how it would transition to
RPG Table Online (RPGTO)
. In late September
GameTable Online
signed an agreement with Wizards of the Coast to adopt the D&D VT system and hosted it at
RPGTableOnline.com
. This enabled RPGTO to use Fourth Edition
D&D
content but as part of the requirement it also offered non-
D&D
content and could not be labelled an "official D&D product."
The anticipated name for the new VT will be RPGTable Online and we have claimed the URL address of

www.rpgtableonline.com.

We have some work to do to prepare for the transition but expect to be back to hosting online

RPG

sessions at the end of July! A big concern for us was making sure that your existing VT Dungeons & Dragons campaigns are transferred to RPGTO.
It didn't last. GameTable Online shut down at the end of 2014 with
plans to relaunch under Knetik Media in 2015
:
The next reason for the hiatus is that our licenses for the Wizards of the Coast titles expire on December 31, 2014 and for the first time in all these years, Wizards did not renew them right away. This gives us a good window to upgrade the site. Knetik will then approach them to discuss a licensing renewal later in 2015 after development has significantly proceeded – in order to then show them the leap forward from GTO's current technology.
The titles referenced are for digital versions of WOTC's board games. WOTC had other plans for VTTs with Fifth Edition
Dungeons & Dragons
.
Escaping the Dungeon Online​
Wizards of the Coast announced a new licensee in 2014, Trapdoor Technologies, who would be
responsible for providing digital support
for the Fifth Edition of
Dungeons & Dragons
:
Trapdoor is working on an integrated toolset and rules knowledge base to support the new edition of Dungeons & Dragons. Combining rules, character sheets, and adventures together into a clean interface, Trapdoor's goal is to create tools for Dungeon Masters and players that will allow for fast and easy management of their game. Known for now as Codename:

Morningstar

, the tools will have a limited playtest at Origins Game Fair.
So who was the company taking on a task where so many failed? According to Trapdoor Technologies'
LinkedIn Profile
:
Trapdoor Technologies is a Boulder, CO-based pioneer in enhanced digital publishing software. Our flagship product, The Story Machine™, is a scalable, automated, cloud-based publishing engine offering integrated interactive features for digital books, documents, and periodicals. Published for tablets and smart phones running iOS and Android, our interactive digital applications are focused on simplicity and leveraging how people actually learn, explore and play.
They didn't get very far. The beta for the
DungeonScape
platform was abruptly cancelled in October 2014, as
announced on the web site
:
Wizards of the Coast and Trapdoor Technologies will no longer be working together to develop DungeonScape for Fifth Edition D&D, and we will not be releasing the product in its current form. The beta program on all platforms will be shutting down at noon (MST) on Friday, October 31.
Wizards responded with a
terse release of their own
:
Wizards of the Coast has ended its relationship with Trapdoor Technologies and their DungeonScape application. If you participated in the beta and have questions regarding the application itself, please contact Trapdoor directly. It's never easy to end a relationship with one of our business partners, but we remain committed to creating great tabletop and digital gaming experiences for Dungeons & Dragons players and DMs around the world.
The statement made it clear that it was Wizards who ended the relationship with Trapdoor Technologies. But
Dungeonscape
wasn't dead yet.
Paizo Gives it a Shot​
The Trapdoor Technologies team believed they could leverage the work that went into the
Dungeonscape
platform:
This project, 100% internally funded, conceptualized, and built by our talented team at Trapdoor, has been a labor of love from the very beginning. We set out to change the way RPGs are played at the table—making our game night more about enjoying the adventure than searching for rules. We still hold true to that quest. We believe that our Story Machine™ is a powerful tool for converting information into something more useful and rich.
The company rebranded
Dungeonscape
to
Codename: Morningstar
(returning to its original beta name) to support the Pathfinder SRD and launched a Kickstarter to fund it.
It achieved only $74,000 of its $425,000 goa
l:
We are extremely passionate and we are not going to give up. The adventure will continue albeit at a different pace. Our current plan is to release Morningstar 1.0 focused on the characters, adventures, campaigns, parties and library modules already developed. The initial release will support iOS - with Android and web versions to follow. Pathfinder PRD is the current rule set of choice, although we are exploring other options. While we can't commit to an exact release date, our goal is to release Morningstar 1.0 quickly. Additional development, including the Forge, will be funded organically and prioritized, as always, by community feedback - a slower process than Kickstarter but still achievable.
Eventually,
Morningstar
was
reborn as Playbook
:
We did some soul-searching. We played a few games, got re-addicted to Pathfinder, wrote some code and worked on some corporate contracts outside of gaming. Our passion and love for the project never faded and though it took no small effort from our band of misfits, we did it. DungeonScape/Morningstar has been reborn as Playbook (for PRD).
Morningstar wasn't the first attempt to leverage Pathfinder for a virtual tabletop.
Paizo announced Game Space
in July 2012:
Paizo Game Space is amazing software that lets you play with the people you know... anywhere in the world. All you need is the internet...Paizo Game Space runs right in your web browser. There's no software to install! None. Not even a plug-in. If you can get to

http://paizo.com

, you and your friends can play on Paizo Game Space...you'll be able to play with Paizo Game Space sometime this summer. How much will it cost? Nothing. We haven't worked out all of the details yet. Or really any of the details. But you'll be able to play a game on our virtual tabletop and not pay us a dime.
Three years on,
Game Space still hasn't come to fruition
.
If You Can't Beat 'Em...​
WOTC understood that online play was an important factor in the game's future, such that it affected how the Fifth Edition of
D&D
was designed. Mike Mearls, lead designer of D&D, said in an interview:
We haven't tried to gather specific information on that, but I think it makes sense given how digital media and the Internet have evolved. It's much easier to get a game going if you don't have to worry about driving to someone's house or finishing up early because of time constraints. We've tried to focus our design efforts on making adventures about an hour long knowing that shorter sessions become more viable if people are able to just meet online to play.
In the end, WOTC stopped trying to develop their own version of a virtual tabletop and
endorsed SmiteWorks' Fantasy Grounds instead
.
All of the rules, classes and monsters available in the core rule books have been converted to be usable within Fantasy Grounds, with plans to include all the core adventures as well.
It was a strong endorsement for third parties like SmiteWorks, who have been managing virtual communities successfully for years. Over time these groups have begun to consolidate or disappear (SmiteWorks just
acquired Tabletop Connect
); the
comprehensive list at the RPG Virtual Tabletop wiki
is illustrative of these changes.
The Mad Adventurers Society explained
what the endorsement of SmiteWorks meant
for Fantasy Ground's major competitor,
Roll20,
which now boasts over a million users
:
Virtual tabletop app sales are mostly a zero-sum game, so a win for Fantasy Grounds means a loss for Roll20, by far the largest player in the space. I've previously estimated Roll20s current user count at 875,000, and they've confirmed a whopping 1,300 new users per day. From a profit maximization standpoint, Roll20 seems to be the natural partner for Wizards of the Coast, since D&D 5E is now a full 25% of games played on the platform.
Where
D&D
goes so goes the industry, and
Roll20's
industry reports
reinforced that trend. Orr Group co-founder and
Roll20
spokesperson Nolan T. Jones said in regards to D&D's continued popularity surge:
We're happy to see staying power for the renewed title. For us, though, the real kicker is this dispels the notion that people would only use our virtual tabletop for games set on a gridded map, as Fifth Edition has no such requirements. That's a big confidence booster towards what we're doing.
Why is This So Hard?​
Dancey summed up the challenges with VTTs:
The problem is that VTTs exist, and they're not successful. If you give people the choice between a VTT and an MMO, they pick the MMO. The VTT doesn't solve the real problem that is that the MMO experience is simply better for a significant portion of the former TRPG social network. My opinion is that a successful and widely used VTT will remain an elusive mirage despite how much effort is poured into developing them. That is not to say that there's no role for digital in the future of the TRPG. Transforming the delivery mechanism of TRPGs into digital products is, I think, the likely evolutionary path. And I'm not talking about just PDFs of printed books – I'm talking about the idea of making a digital product that takes advantage of all that implies to deliver an improved tabletop experience using iPad-type technology.
Dancey's vision of iPad technology isn't far off from what Mearls is seeing. It turns out that players
already have the tools they need to play and share online
:
We're kind of riding a wave of RPGs, tabletop RPGs...There's a bit of renaissance taking place. Because we finally now have online tools. Not necessarily virtual tabletops, although those help. But just things like video chat and streaming games on Twitch and YouTube and stuff like that. I think that technology, people are really starting to figure out how to use it beyond just streaming games like Hearthstone or Dota. We see more and more people using that to stream their tabletop sessions. Then you have a group like Geek and Sundry that has their roleplay show on Thursdays. I was watching that last week. It was really cool, as a guy who works on Dungeons & Dragons, to open up my Twitch app on my iPad and see Dungeons & Dragons in the first row.
The Mad Adventurers Society was
less diplomatic
:
This statement might be approaching axiomatic at this point, but nothing about Wizards of the Coast's agreement with Fantasy Grounds really changes the perception that Wizards just doesn't get digital. From the 4E days of D&D Insider (which, to this day, lacks a fully-functioning character builder) to the D&D Next playtest days of DungeonScape, to the current 5E content deal with Fantasy Grounds, Wizards still seems to be throwing stuff at the wall to see what sticks. Even if the deal proves to be a smashing success for both parties, it will seem to some observers, including this columnist, more like a blind squirrel finding a nut than a well-executed strategy. And either way,

critics will point to the elephant in the room

, which Wizards of the Coast seems hellbent on ignoring: simple, bookmarked and hyperlinked PDFs.
We'll address PDFs in the next installment. For more in the D&D Does Digital series, please see:
Last edited: