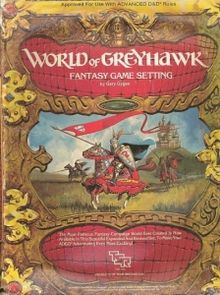 You can be forgiven for thinking that OD&D is a medieval European fantasy game. After all, Gary Gygax himself says so. He describes the original D&D books as "Rules for Fantastic Medi…
I've been on a dnd and classic history kick lately and ran into this blog entry.
The premise is that dungeons and dragons do not follow the medieval model.
I'm of the belief he's pretty much right (it draws as much on the classic western as any medieval trappings), but seeing if it is based on mostly the beginning, I'm asking if editions of dungeons and dragons are more or less similar and why?