From Christian Hoffer and comic book dot com
Dungeons & Dragons: Honor Among Thieves—The Feast of the Moon, a new graphic novel by the creative team of Jeremy Lambert, Ellen Boener, Eduardo Ferigato, and Guillermo Sanna. The standalone graphic novel will feature Edgin the bard (played by Chris Pine in the upcoming Dungeons & Dragons movie) and his band of thieves trying to help a town deal with a dangerous Bandit King.
See the article for quotes from Jeremy Lambert and Eduardo Ferigato.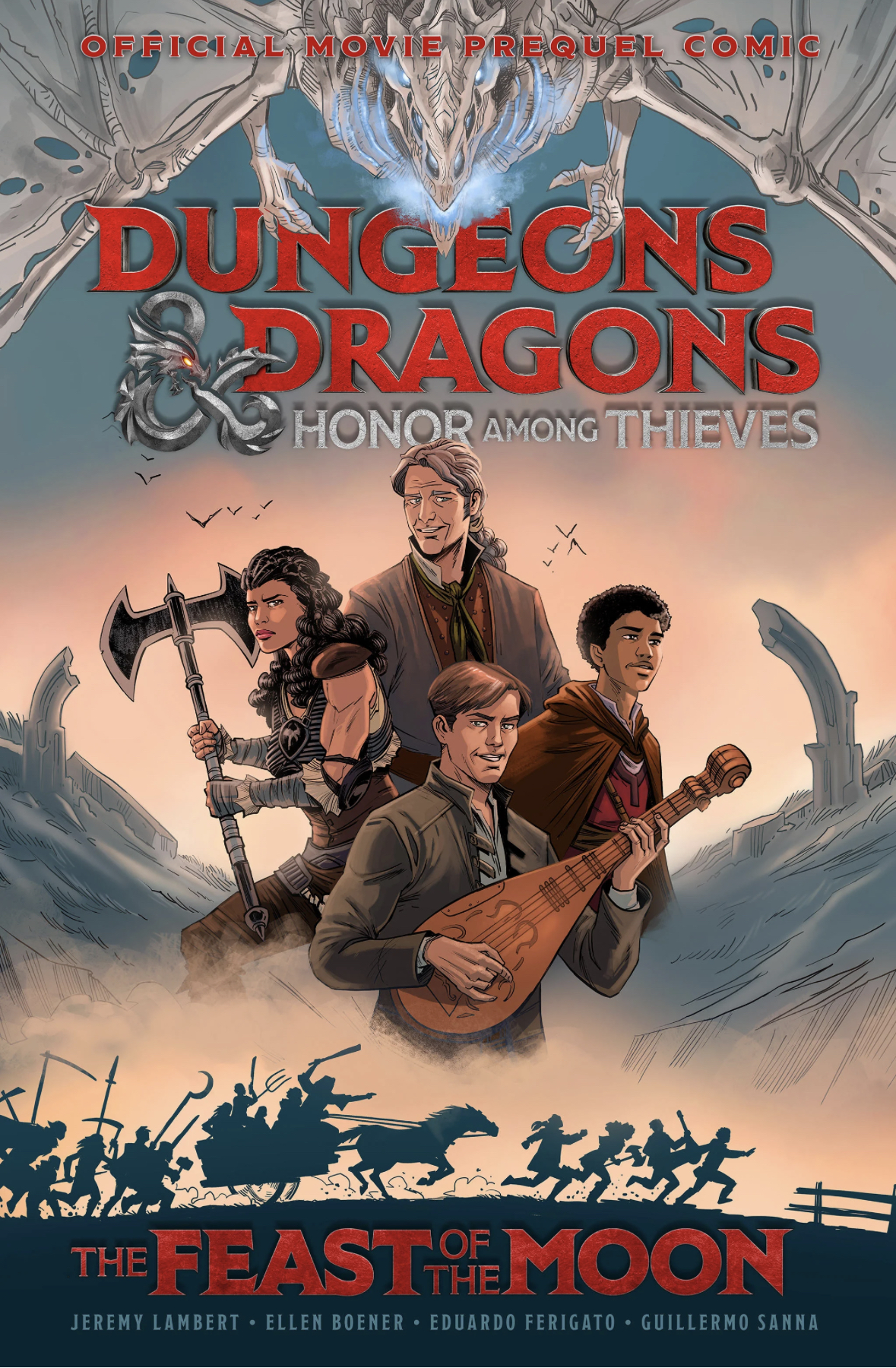 Last edited: