[dnd]x[/dnd]Many years ago, around about when D&D 3rd Edition came out, Eric Noah held an adventure contest. It has been
archived right here
, so feel free to check it out.
D&D Next
(5th Edition) is right around the corner, and I felt it would be fun to repeat the contest for the new, upcoming edition using the latest playtest packet. I contacted folks at WotC, who have agreed to this competition. Which is awesome of them! And it means those who are using the
D&D Next
playtest rules will soon have a whole bunch more free adventures to play with up until the game is released. I also managed to persuade some really awesome folks to judge this contest, including Paizo's
Sean K Reynolds, Kevin "TimeWatch" Kulp
and
Keith "Eberron" Baker
.
So, here we are:
[-]Eric Noah's[/-] Morrus' D&D Adventure Contest #2!
Your task, throughout the month of February, is to write an adventure. Feel free to look at the competition entries from 13 years ago to get an idea of what's expected.
UPDATE: due to the timing of the contest, you may leave out the previous Encounters request.
You can submit your entry in .doc, .rtf, or (preferred) .pdf format.
It MUST use one of the maps below.
It should be about 7,500 words in length, but we won't be too strict on that; if you can write an amazing adventure in 5,000 words, then that's fine, and if it's longer, I also likely won't complain. View the 7,500 words as a rough guideline.
It should use the latest D&D Next playtest packet. Unfortunately, if you don't have that packet, you're out of luck, as I can't share it with you. But if you did download it at the time, you have the necessary rules.
The deadline is February 28th, midnight GMT (or whenever that is in your time zone).
It should follow the format indicated below.
Nobody's trying to claim the copyright to your adventure, but you do grant permission to folks to download and use your adventure for free from EN World.
The winner will be chosen by the judges; runners up (one for each map) will be named. That means one winner and five runners-up.
The judges will judge on whatever criteria they wish. I will be one of them, and my personal criteria is "imagination".
A clarification on what you can include: you can't actually reproduce text and rules from the playtest packet, but you can reference creatures by name and the like. So saying "the room has 4 goblins" is fine, but copy/pasting the goblin stat block from the playtest document is not.
The grand prize will be my original print copy of the D&D Next Gen Con 2013 exclusive campaign Ghosts of Dragonspear Castle which I will personally run around Gen Con in August and get signed by as many people on a list you request as I possibly can (but if Mike Mearls hides from me, I don't promise to hunt him down THAT hard....) up to about a dozen people, give or take.
The winner and five runners-up will also receive PDF copies of Kevin Kulp's TimeWatch RPG (when it's ready) and Owl Hoot Trail.
[h=3]How to Submit[/h]
You should upload your submission to the EN World downloads area
in this category
. Only the judges can download the entries (although all will be available eventually).
Ensure your entry includes your contact details. How else do I arrange your prize with you?
The deadline, as mentioned, is strictly February 28th, midnight GMT. Any files uploaded after that will be disqualified.
Judging will take place throughout March. The winner and runners-up will be announced in April.
Good luck!
[h=3]Format[/h]
As mentioned above, your entry should be about 7,500 words in length, and in .doc, .rtf, or (preferred) .pdf format. It should include the following sections, though you can include others, and the order isn't strict.
Name. You must give it an awesome name.
Define character levels and credits (you, the author).
Contact details. If your name and email address isn't there, I can't give you your prize.
Preparation: note who the adventurers is suited for (e.g. a party of 4 7th-8th level adventurers) and any party composition recommendations, plus any other preparatory advice.
Adventure background. Define the history/environment or other background elements leading up to the adventure.
Adventure summary. Summarize the adventure with a DM's overview.
NPC summary. List and describe any important NPCs. Note that stats go at the end of the adventure.
The adventure.
Wrap-up/what's next.
NPC/creature/item/etc. stats.
[h=3]Maps[/h]
Your entry must use one of the following maps. You can choose which one. These maps were all published by WotC, and are used with permission. The overall winner will be selected from the entire pool of entries, and then five runners-up will be chosen with one for each map.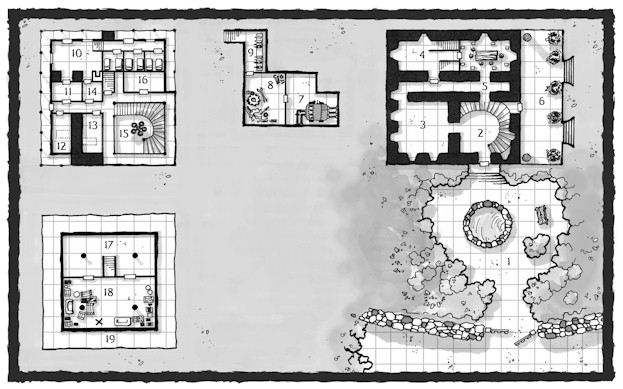 Temple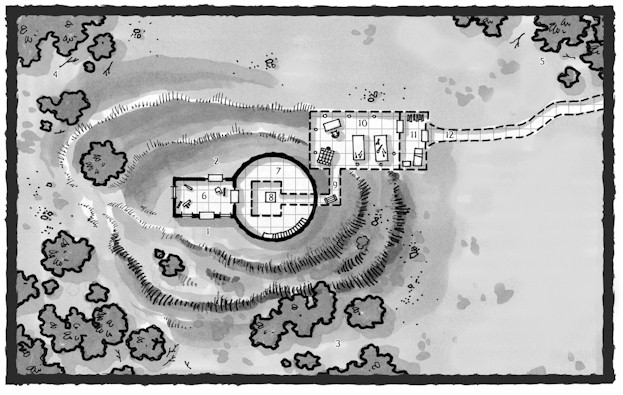 Old Tower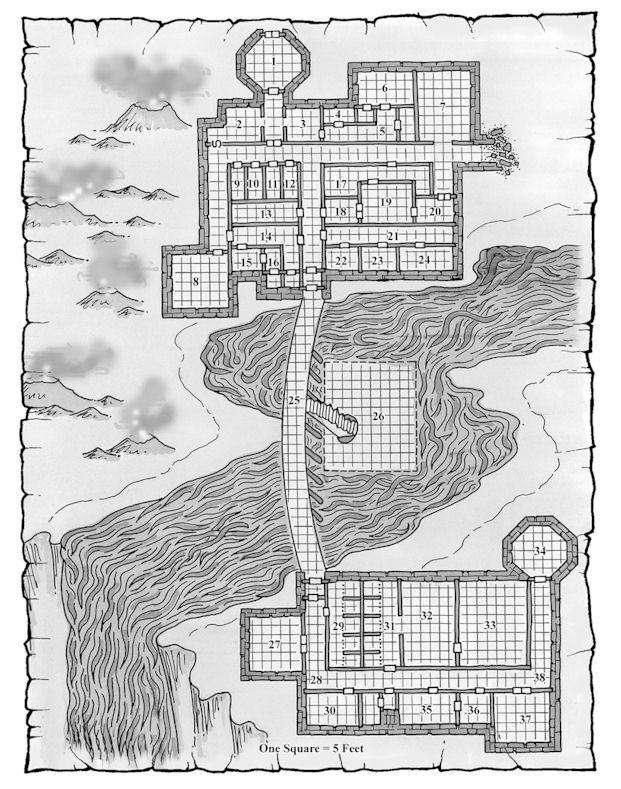 Volcano Fortress
Secret Graveyard
Haunted House
The D&D Next Adventure Contest is not endorsed, authorized or associated with Wizards of the Coast or Hasbro, Inc.
​