The image below came up on my partner's facebook today (what you were doing 8 years ago) and I thought I would share. One of the joys of my life was to teach the game of D&D to my sons and their friends. Something I hope a lot of D&D moms and dads get to do.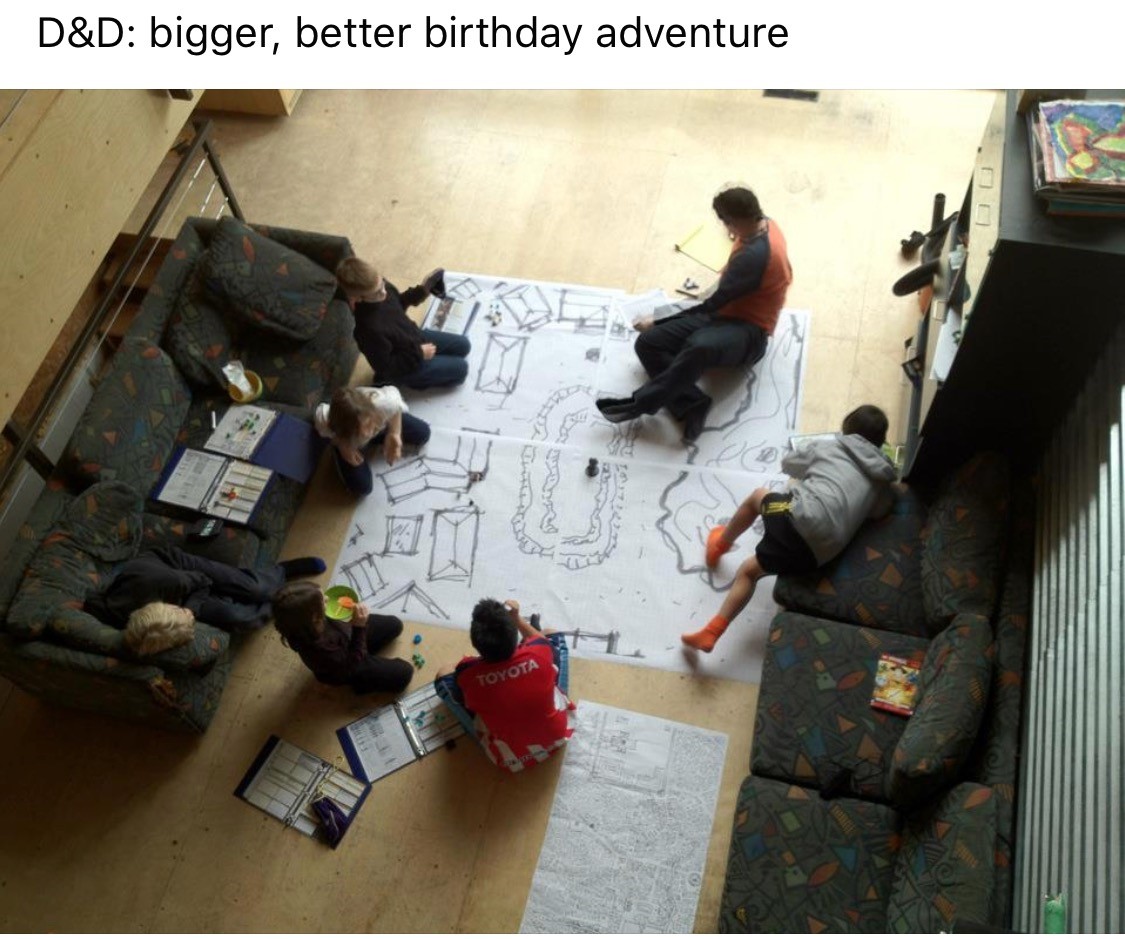 PS: the title is wrong, this wasn't for a birthday adventure (which I have run). Also, you can see the smaller scale overall map behind the boy with the toyota shirt on. The large scale map is just a portion of it (I went through a lot of paper!). I have no idea why I am lying on the map - what was I thinking!
Also, proud D&D dad moment: I am happy to say 4 of the 6 players have graduated and gone to University (the others are still in highschool) and three of those four are attending: Columbia, Pomona, and Stanford. And I know the one attending Stanford is playing D&D there. Sorry - couldn't help myself.
Last edited: