While the talk is all about Dragonlance at the moment, Spelljammer remains an extremely popular setting for the DM's Guild on Drivethrurpg. So we decided to take a quick look at that was out there and see what caught our eye. Hopefully these will whet your appetite enough to take a look at the other offerings available. After all, the DM's Guild is a great place to find some new takes on the Spelljammer you have come to know. Wildspace is a big place, so it's always good to find a few new ideas to surprise your players with. So, the following is a collection of five Spelljammer products (in no particular order) that I found intriguing from the top 100 rated products. They are all 4-5 star products, but also a somewhat personal choice. Everyone plays a little differently, so you may well find your own preferred Spelljammer supplements if you explore the listings.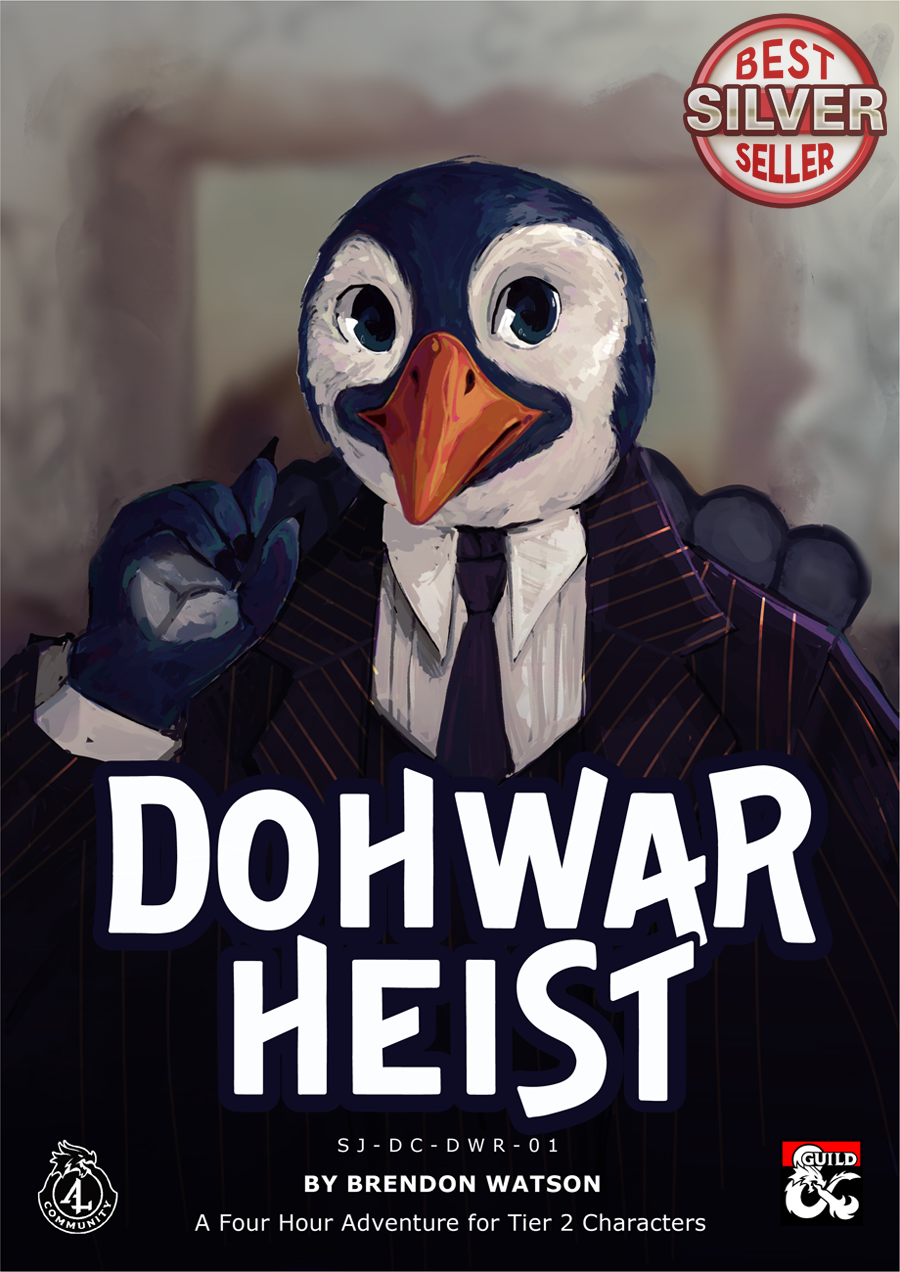 If in doubt, start with a penguin. This Silver Seller adventure involves infiltrating a vampirate stronghold on behalf of the Dohwar merchant coalition. I'll admit that what drew me to this one was the gangster penguin on the front cover, but it also comes with a set of maps for the adventure. So it's a great package all round and a really fun adventure. Also, if you want playable space penguins as a character option (and who doesn't?) the Dowhar playable race option product from Serious Wizness has you covered.
Ship combat is a vital part of Spelljammer, but not everyone likes to play it out wargame style. So, if you want to add some more role-play to combat, this is for you. This supplement offers an option to run ship combat without the need for a map, which also might be especially useful for some styles of online play. It also offers the option to give characters a 'role' in the ship and deal with a certain aspect of the fight, like navigation or damage control.
If you do like to have maps though, there is also plenty to choose from in this offering. This product is just what it says on the tin, 45 maps. But they cover a pretty wide variety including ship plans, wildspace and astral sea maps and specific maps for the Light of Xaryxis campaign. Even if you don't use them for battle they are a great visual aid
Everyone likes a good crossover and this product takes Spelljammer into the realms of Ravenloft. It offers a collection of ten space domains that you might come across as Spelljammer or Ravenloft adventurers. As with Ravenloft, each domain is ruled by a dread lord who is a prisoner of their own hubris and villainy, feeding the realm with the darkness they bring to others who enter it.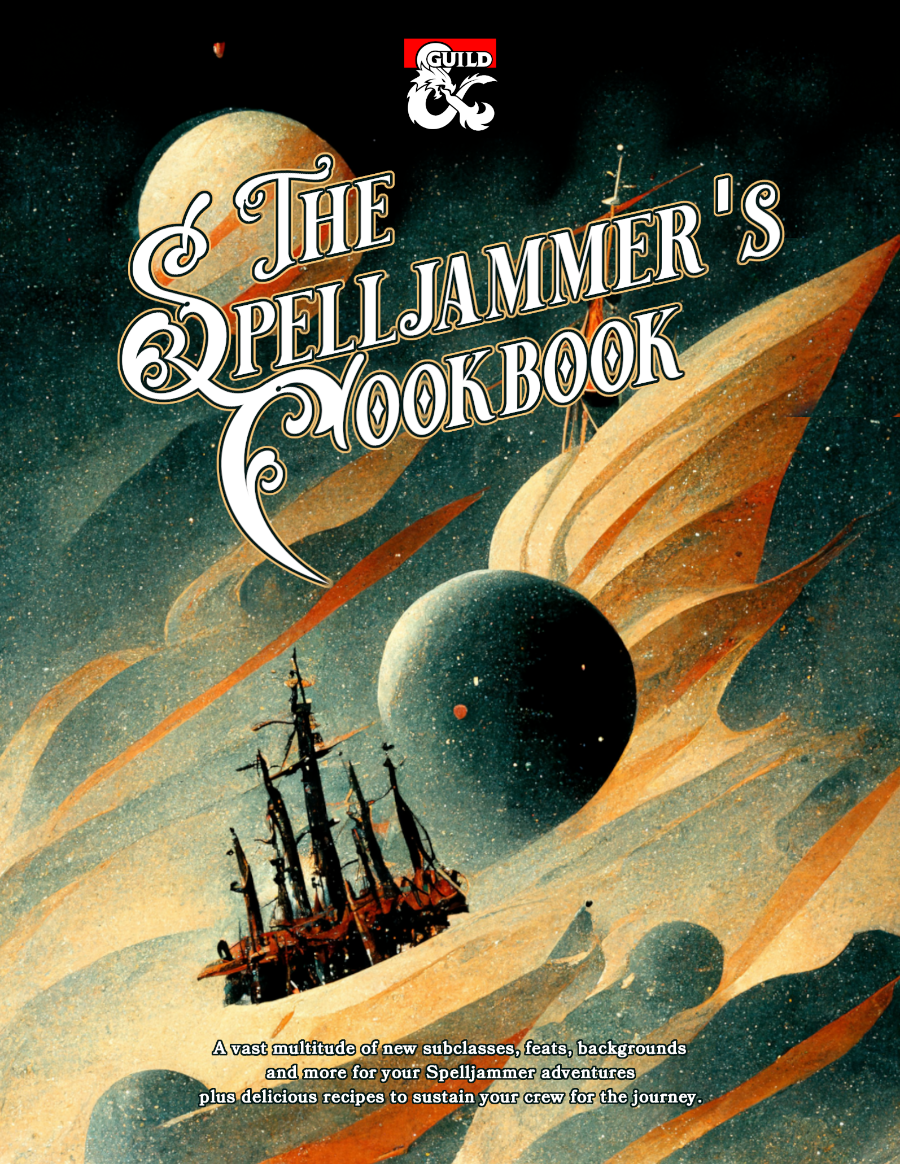 There are a lot of rules compendiums and toolboxes in the DM's Guild so you may find one to cover any obscure occasion you wanted some extra detail for. This particular one has you covered for several background and sub-class options, but literally sweetens the deal with a set of eight snack recipes.