I mentioned in the
previous column
how I sprung a horror game on players who didn't buy into it. But along with that change I introduced several mechanics to reinforce the horror, notably
Dread's
mechanic using
Jenga
tiles. After a few sessions, we gave up on it. Here's why.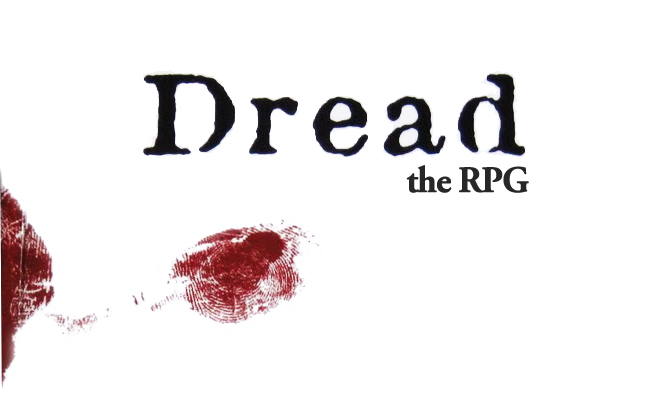 How Dread Works
Jenga
is a party game in which players slowly draw blocks from a wooden tower until it collapses. The goal is to not be the player who causes it to fall. It's a simple mechanic that generates a considerably amount of tension as each player's close call spells certain doom for the player who draws a block from the rickety tower after her.
Dread
uses
Jenga
as a sort of countdown mechanic to represent the rising horror of things going terribly wrong in the game. Like
Call of Cthulhu's
sanity mechanic, there is no preventing the collapse, only delaying it at best. Unlike
Call of Cthulhu,
the
Dread
mechanic is a shared resource all players pull from as things get worse and worse, until the tower falls. I decided it would be a great way to introduce a fear mechanic to my players, who weren't really bought into the idea of role-playing weakness or terror in a
D20 Modern
game.
The first time we tried it, it was very effective in creating tension. But after a few more aborted attempts, we gave up on it.
The Tension Builds Until the Tower Collapses
Part of the fun of
Jenga
and
Dread
is that the tower has a conclusion. When the tower falls, it's both exhilarating and terrifying -- but then it's over. Rebuilding the tower takes time and, emotionally, the tension that started with the first game begins to wear off. I've always found the first game of
Jenga
to be magical and subsequent games played afterward less so. Similarly, in a role-playing game using the mechanic as a form of shared failure works until it collapses, and then there's a sense of relief. When the tower fell, I incurred a penalty to whoever knocked it over, but that wasn't fair either because...
Some People Have Shaky Hands
It had never occurred to me that my players might have a physical disability that might give them a disadvantage in-game. But the
Jenga
mechanic requires hand-eye precision and anyone who can't see well or their hands shake is at a distinct disadvantage. In a role-playing game where we're playing more competent characters than ourselves, the
Jenga
mechanic introduced a player's weaknesses into the game. This was the number one reason I stopped using it -- it wasn't fair to everybody.
It Requires a Steady Table
Role-playing game tables as boisterous affairs. People roll dice, they miniatures around, they reach for snacks, or they just gesticulate as they role-play. The number of times the tower collapsed by accident became too numerous to count. The tower turned into an obstacle to playing the rest of the game. We frequently played in different locations, and that changed the mechanic too when we couldn't find a steady table for the
Jenga
tower.
In the end we decided to nix the experiment. The idea was sound and
Dread
is an awesome game, but it's not quite as simple as importing the mechanic into a D20-style game where characters grow in power. For a one shot, it could be very powerful -- I like the idea of the collapse of the tower precipitating something drastic like a monster attacking or a character dying -- but for a campaign it ultimately wasn't for us.
Last edited: