In Demand Toys
, a store in Norwich, Norfolk, posted a photo to its Facebook group over the weekend showing a
Dungeons & Dragon
s themed
My Little Pony
set.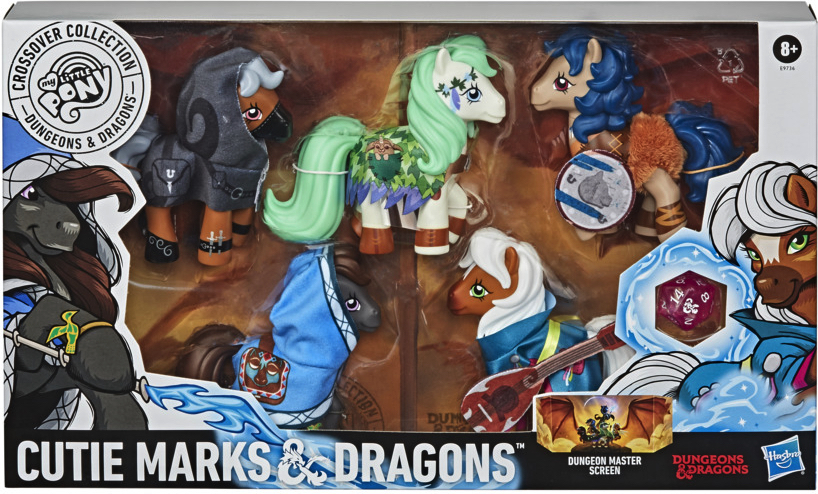 It's part of a line called the "Cutie Marks" which also has versions for other Hasbro brands (Transformers, Power Rangers, etc).
The box contains five pony models, each of which is based on a D&D class (the druid also has a "blink bunny" familiar). There's also a custom d20 and a DM screen. The five classes are barbarian, bard, druid, rogue; plus either a wizard or a cleric.
Of course, there's already a
My Little Pony RPG
, and there have been other unofficial crossovers like
Ponyfinder
for
Pathfinder.
No release date has been posted, but the store said they would be available for pre-order soon.