Today's issue of
EN5ider
features a new entry in the
Enchanted Trinkets
series with
Patron Tokens
specifically designed for warlocks! Protect your grimoire of shadows with an
angel-hide bookmark
, travel with style and confidence in a pair of
satyr boots
, take a chance with the
seven-sided coin
, and generally enhance your pact magic user's gaming experience with the eleven other magic items within.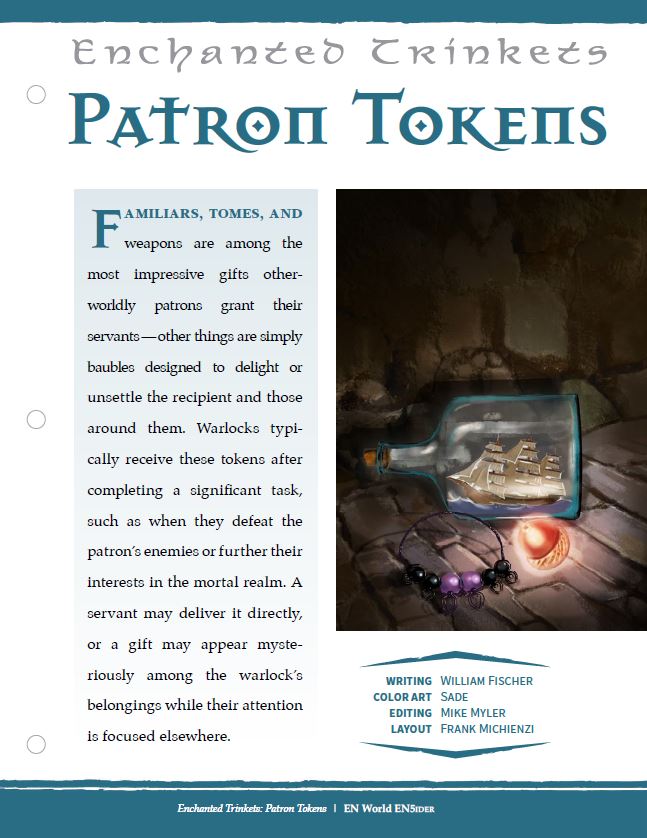 13 Free Articles
covering 5 adventures, magic items, elemental domains, a soul-sucking dragon, and 2 new classes (the savant and geomancer)!
Join EN5ider for Immediate Archival Access:
At the cost of $1 per new article we publish (5 per month—so $5 a month) you become a member, and all members get access to the library of
300+ articles
!
Lately on EN5ider: