Great concepts for characters that make use of more than one class are aplenty but as a campaign reaches higher levels these builds lose effectiveness—that's a problem that today's issue of
EN5ider
aims to fix!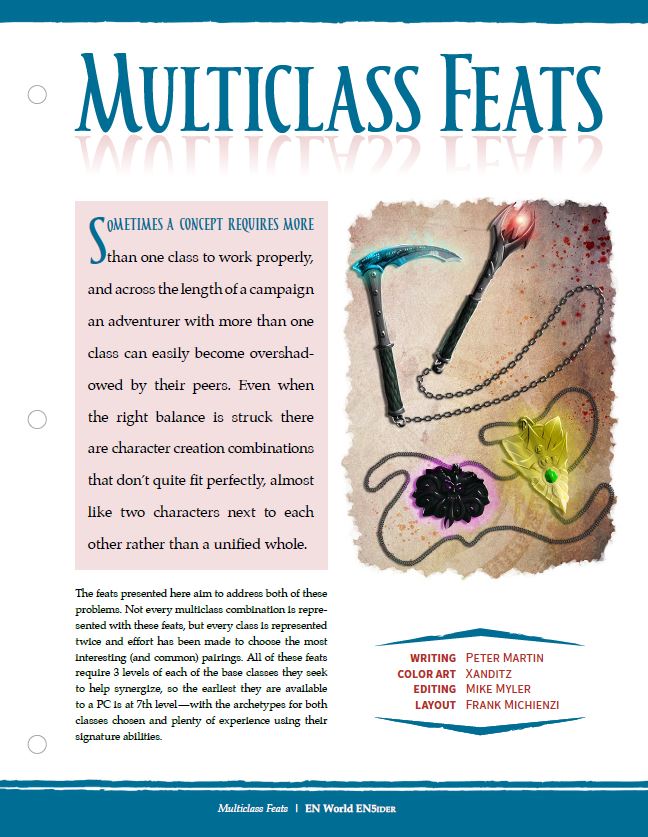 13 Free Articles
including 5 adventures, some memorable magic items, elemental cleric domains, Syndrathrax the soul-sucking dragon, and 2 complete character classes: the smart-fighting savant and the element manipulating geomancer!
⚔ Join EN5ider for Immediate Archival Access:
Pay $1 per new article we publish (5 per month—so $5 a month) to become a member and get
immediate
access to the library of
330+ articles
at no extra charge!
Lately on EN5ider: