No expense was spared with today's issue of
EN5ider
and it's got it all! Sect of warrior-scholars—check. Warlocks devoted to a book—doublecheck. Badass teacher NPC—triplecheck! A book you can use to beat people to death—do you even need to
ask
?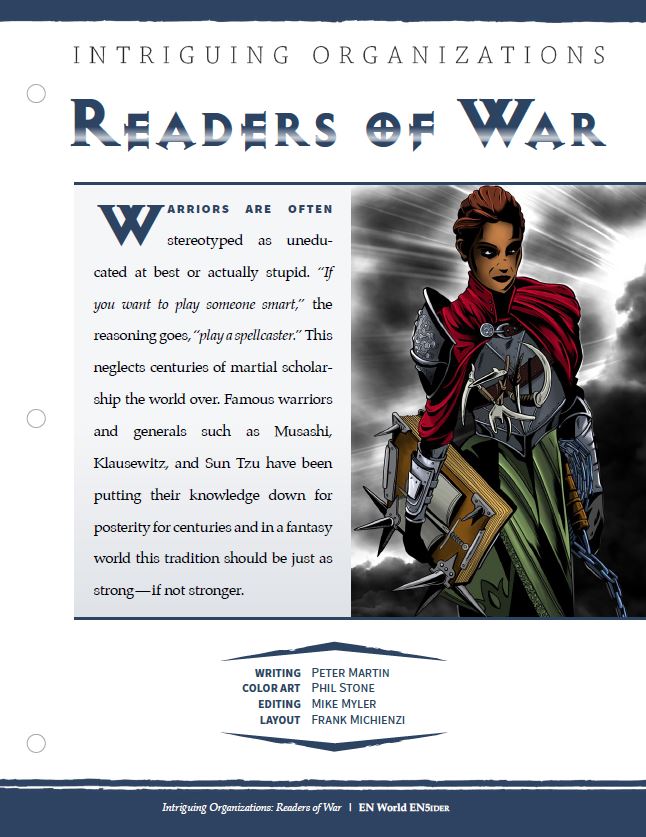 13 Free Articles
including 5 adventures, memorable magic items, elemental cleric domains, Syndrathrax the soul-sucking dragon, and 2 complete character classes: the smart-fighting savant and the element manipulating geomancer!
⚔ Join EN5ider for Immediate Archival Access:
Pay $1 per new article we publish (5 per month—so $5 a month) to become a member and get
instant access
to the library of
330+ articles
at no extra charge!
Lately on EN5ider: