This
Enchanted Trinkets
issue of
EN5ider
is perfect for mages of all kinds! Make the most out of the study of magic with these 11 superlative magic items tailored for the pursuit of the arcane.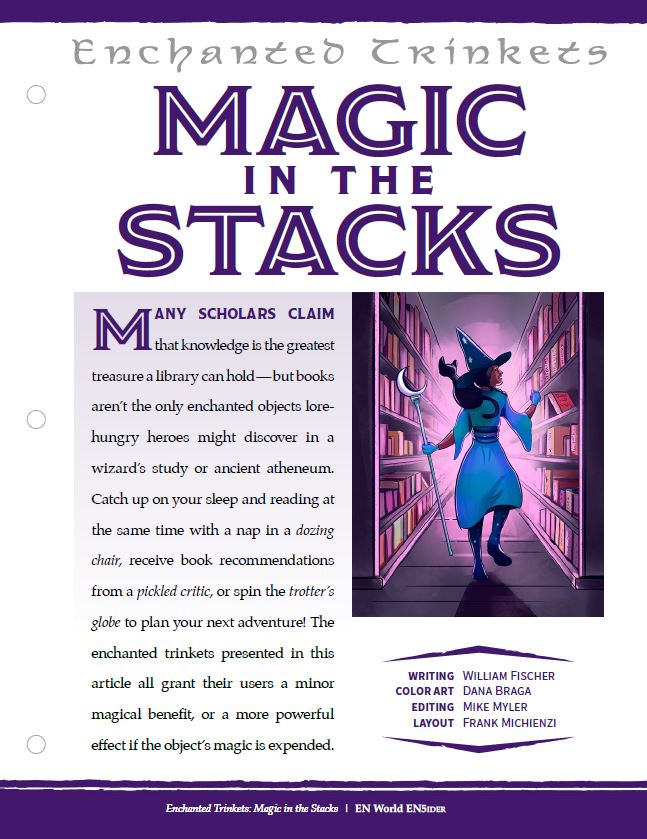 Free Articles
including a complete adventure, a sidequest adventure, and the smart-fighting savant character class!
Join EN5ider for Immediate Archival Access:
Pay as little as $1 each month to become a member and get
instant access
to
the library of 370+ articles
at no extra charge!
Lately on EN5ider: