Well, after several hours of basic design work and lots of nearly crushed and drilled digits, my prototype tabletop accessory is done. There's a lot of work to be done yet, but this is Trial Run 1.
An overview photograph of the finished product (with minis and a Steel Sqwire flip mat).
Another overview, opposite angle; with onlookers.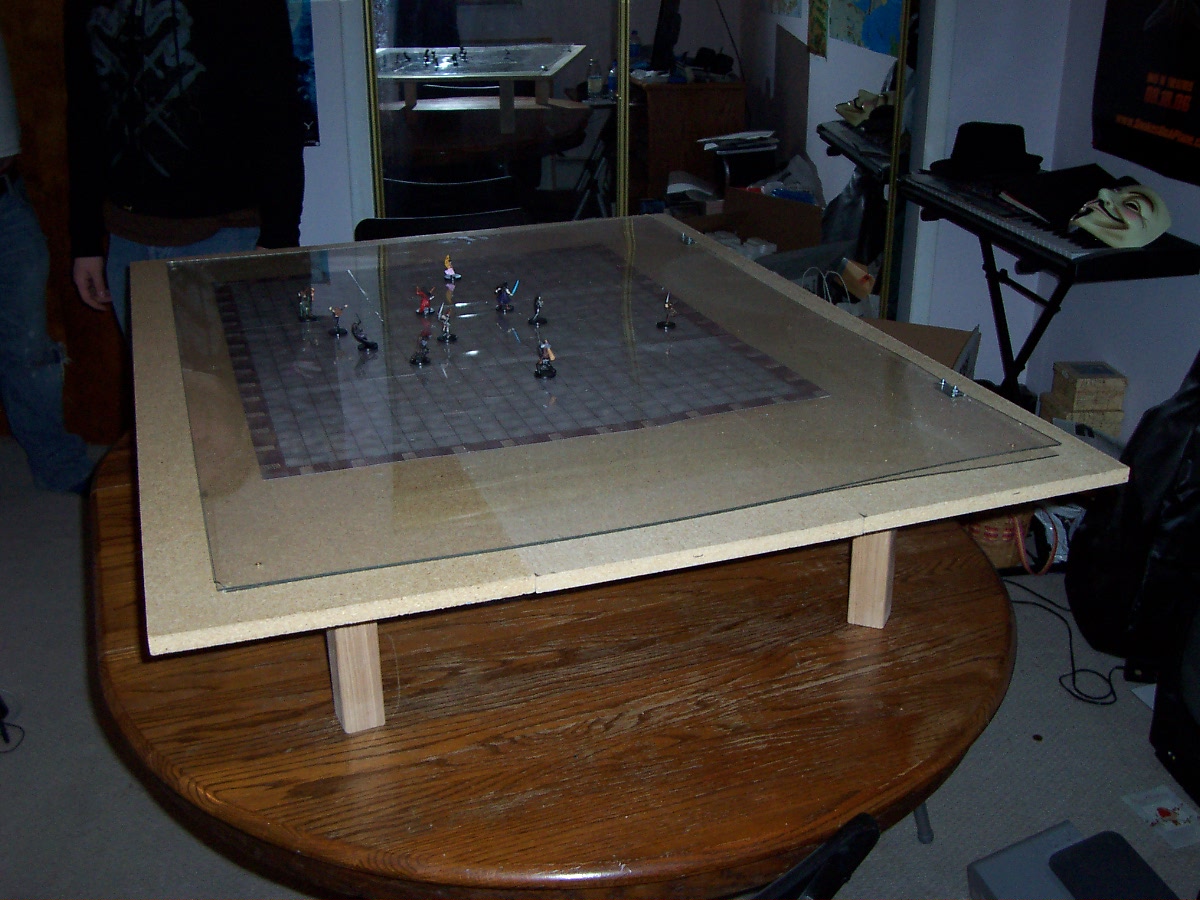 Lifting up the plexiglass for fun and profit. There's still a bit of plexifiber stuck to it, but that's priority two to remove.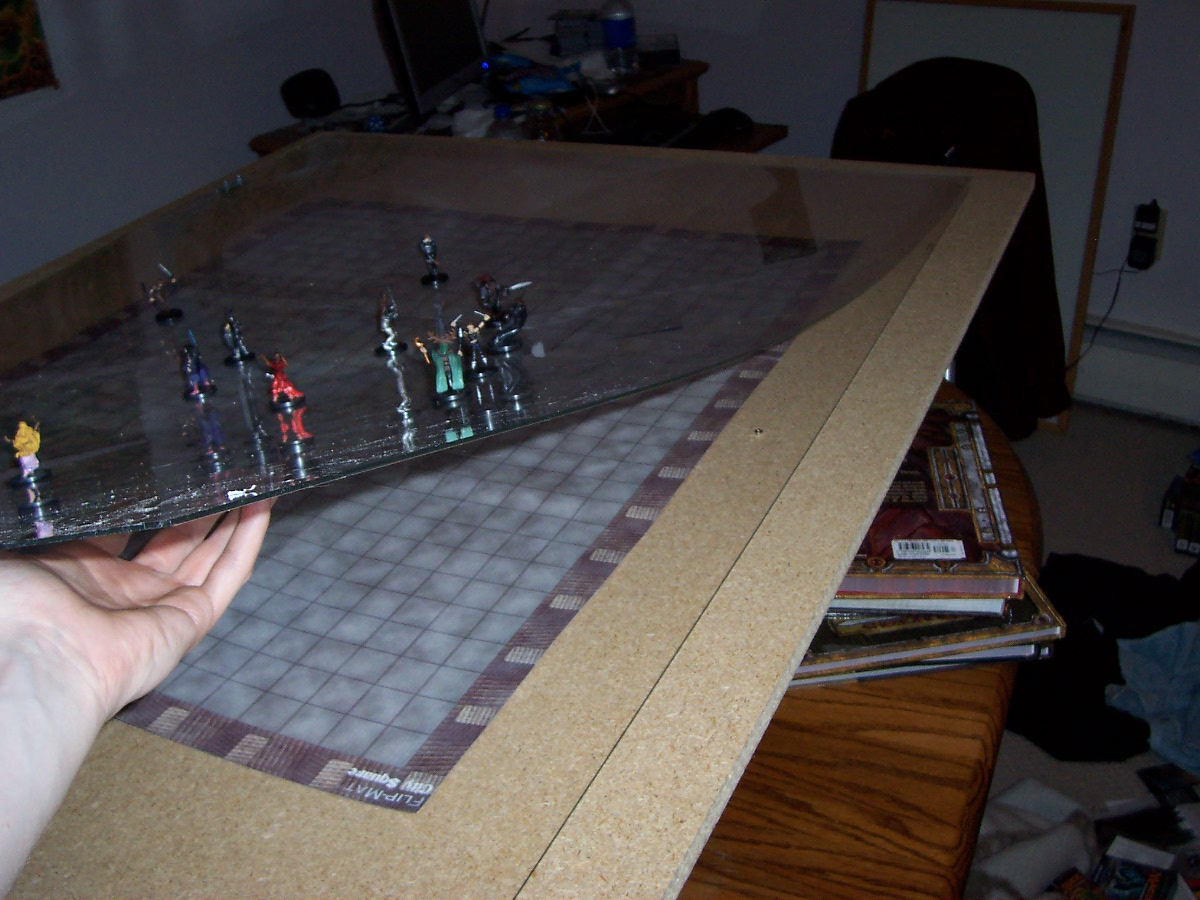 A side view, with a partial reference stack of books. The tabletop add-on sits about 8 1/2" off the top of the table.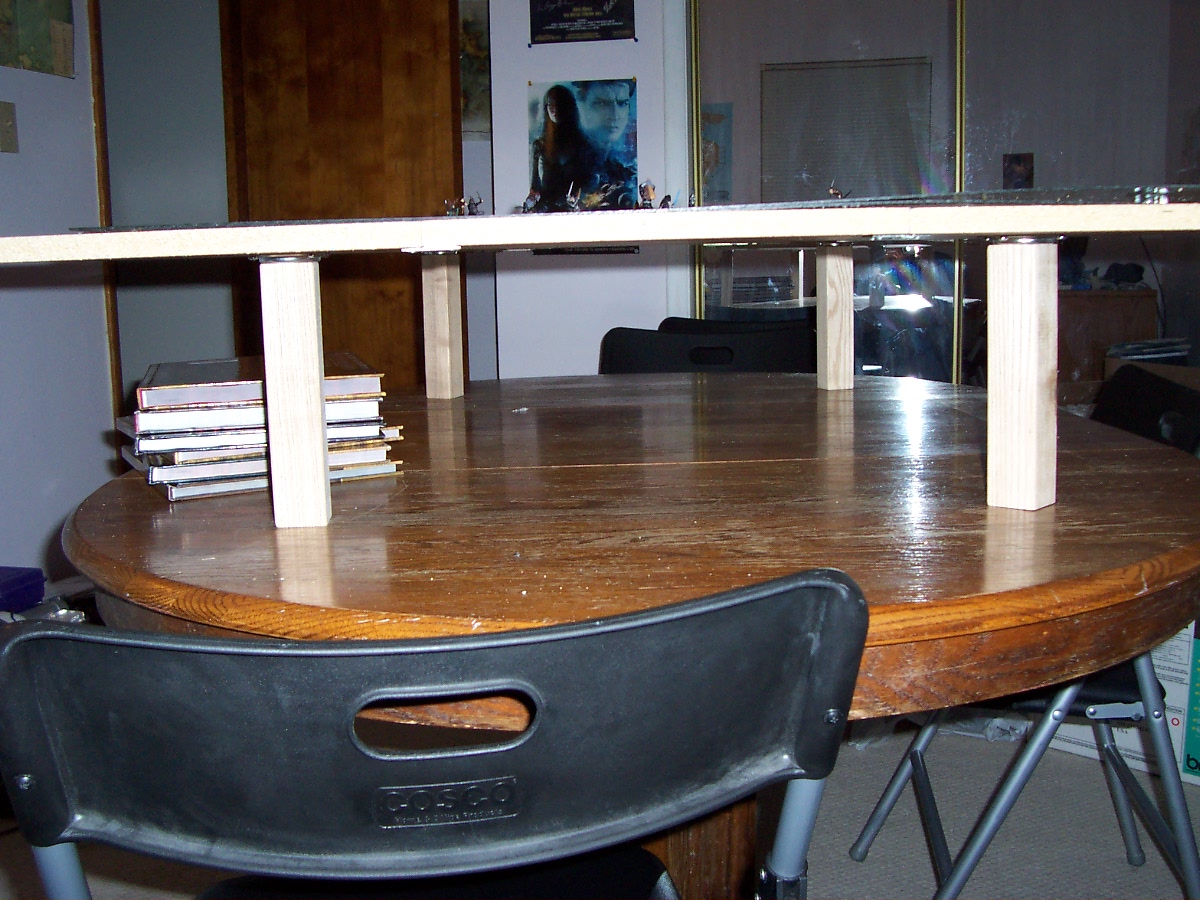 A different side view, again with some books for height reference.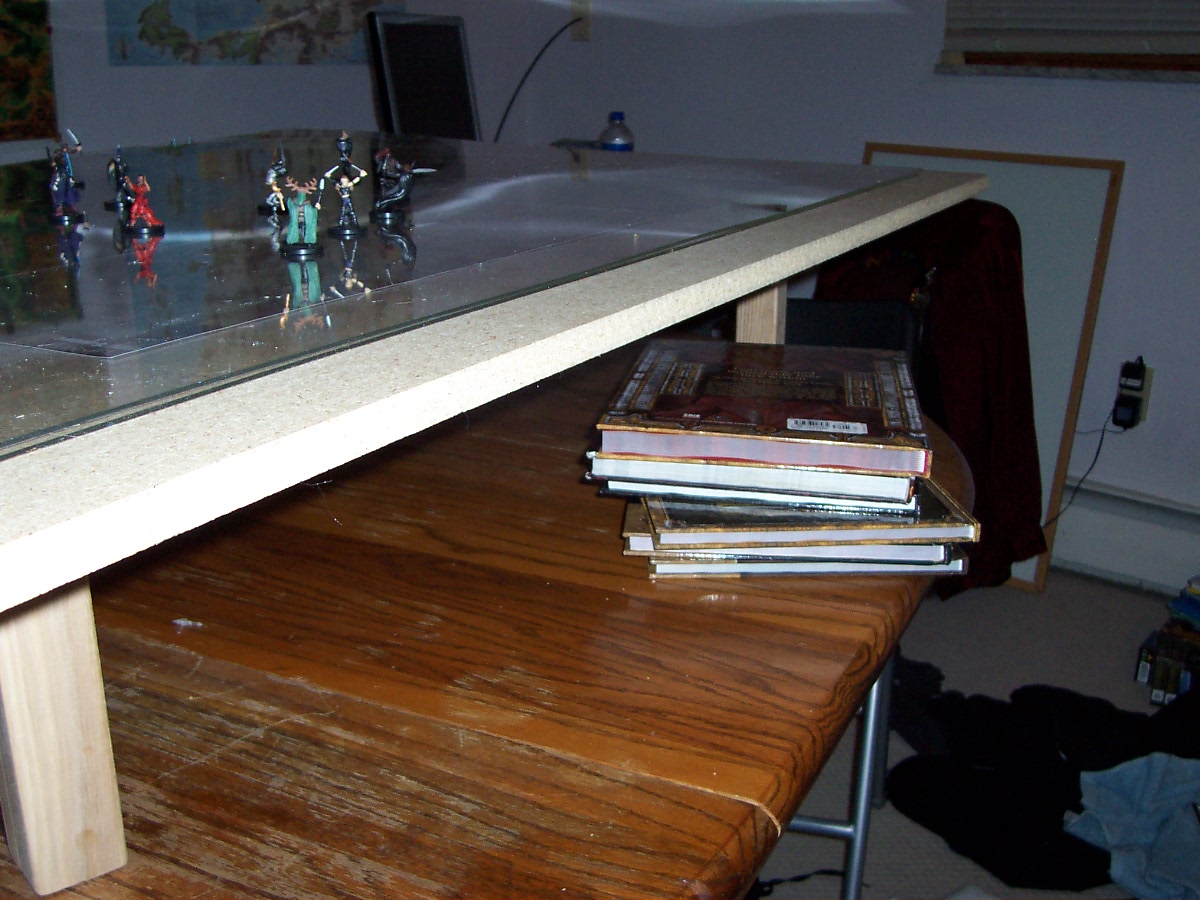 Finally, an actual height reference, with a big ole' stack of books.
Well, I hope you've enjoyed this cursory look at my new gaming setup thingie. There's a better one in the design stages right now, so look for this to be for sale in the Greater Cincinnati Area soon; maybe.
All the images are uploaded to my photobucket page (
http://s151.photobucket.com/albums/s123/toritaka/)
, so check 'em out there, too.
Any questions? Comments? Observations? Ridicule?
-TRRW