I'm a lifelong game master, so I'm always on the lookout for gamer gear that I can't find anywhere else (or in the case of my 3D printer, make myself). If you're looking to buy something for your GM, here's my recommendations. I've ordered them in price from least to most expensive.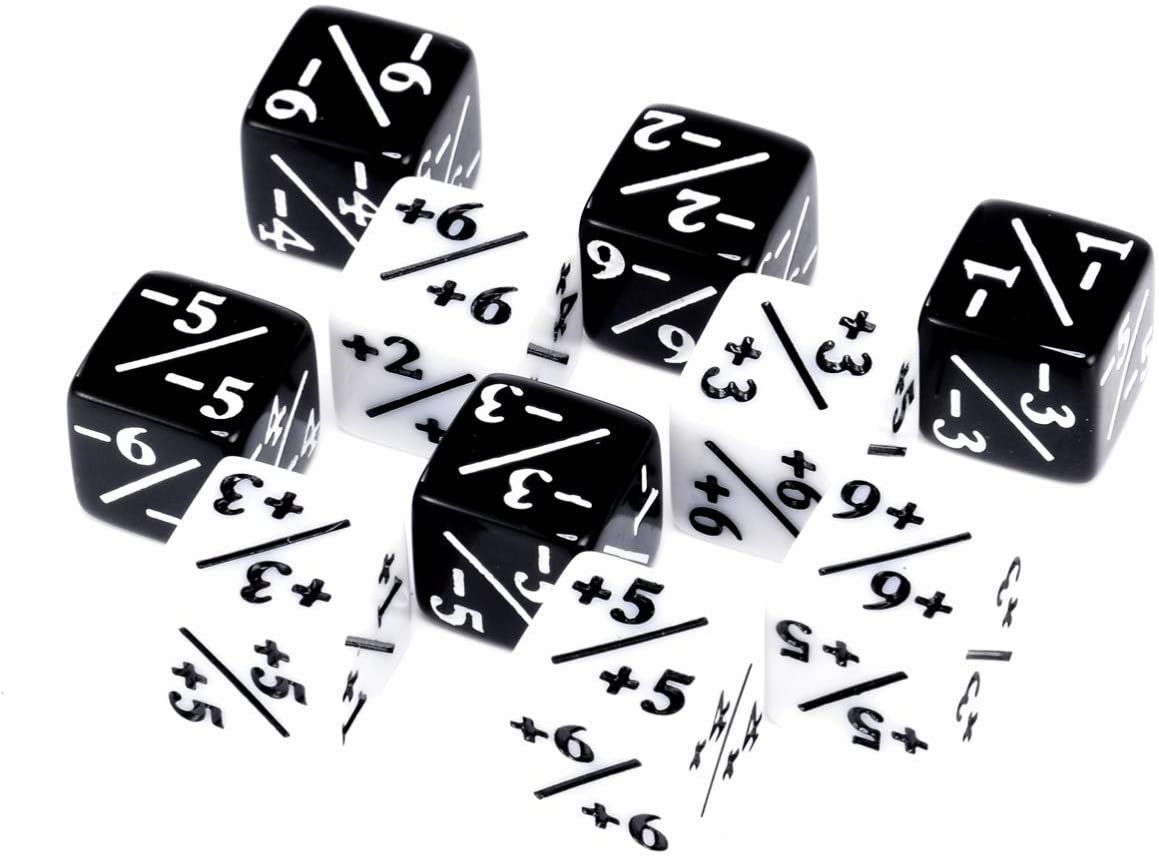 If you want a quick and easy way to determine modifiers to a monster or character, these dice make it easy. Numbering from one to six with black indicating negative numbers and white indicating positive, you can easily put these dice next to any critter and spot the modifier at a glance.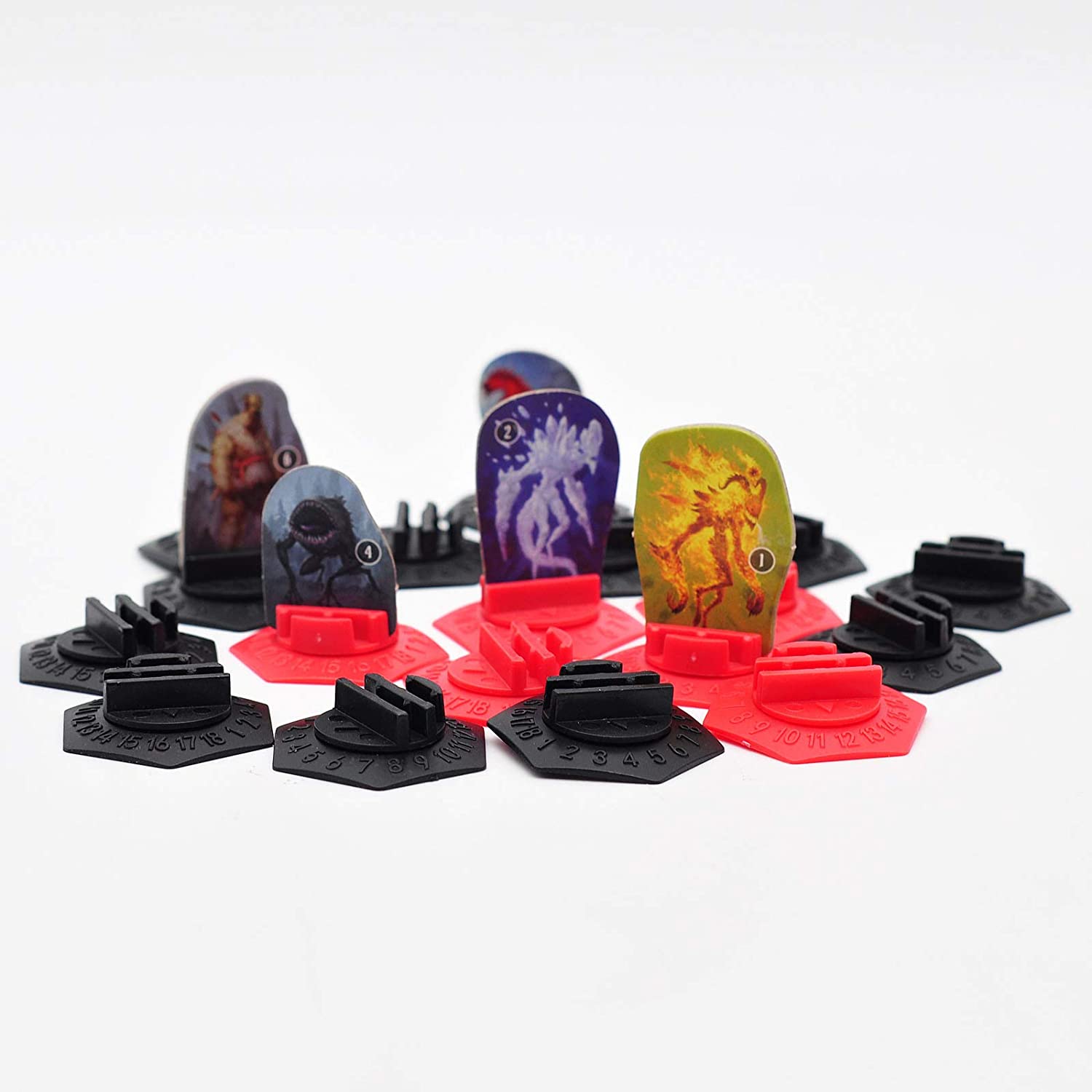 If you have a DM who doesn't invest in miniatures but likes stand-up tokens, these stands do double-duty as to keep the figures standing upright as well as provide an easy means of tracking initiative or damage.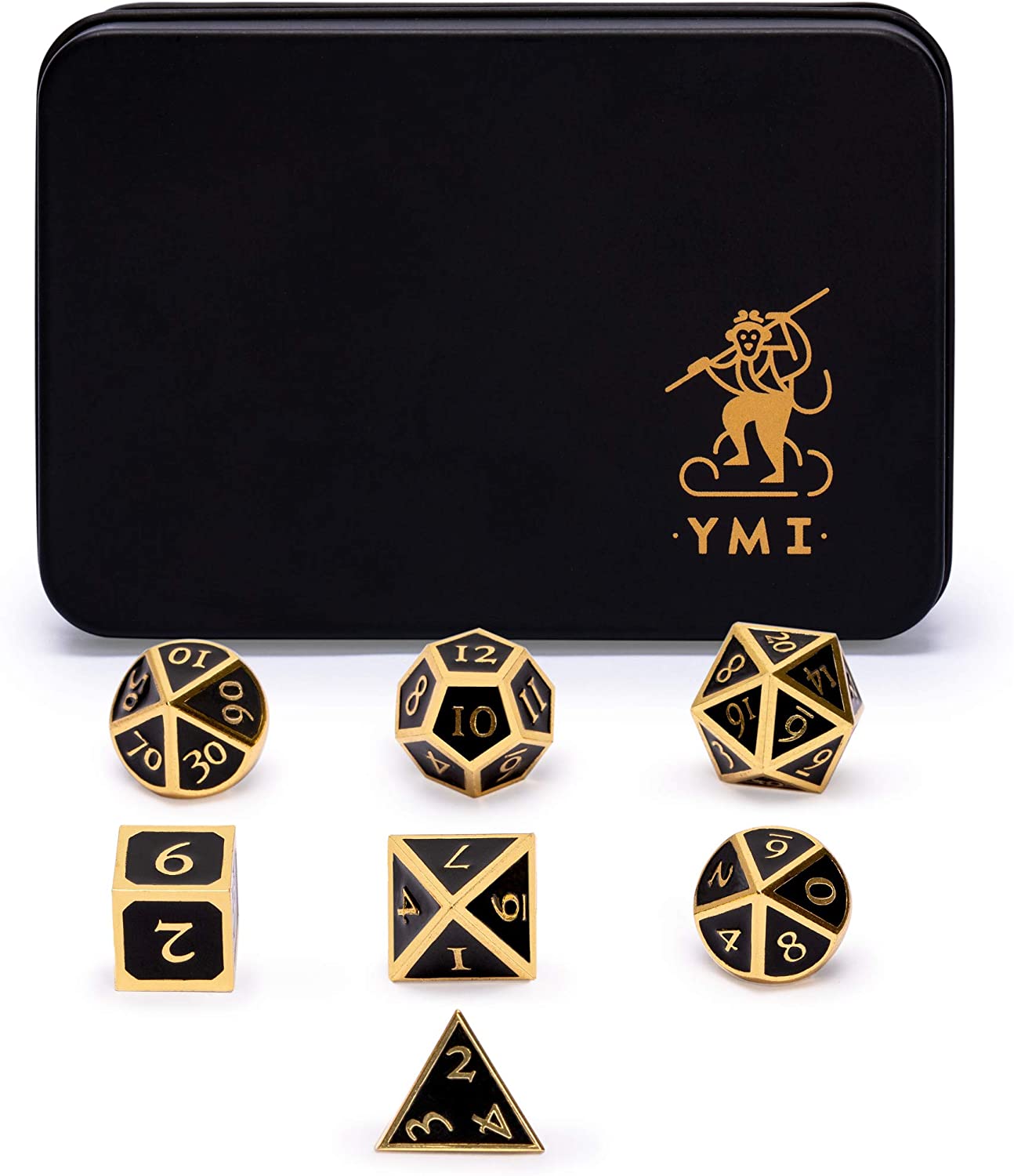 Brand: Yellow Mountain Imports
Price: $20
There was a time when metal dice were rare. No longer. I use metal dice sparingly, usually for steampunk-style characters or when I play robots (like in our current post-apocalyptic Dungeons & Dragons campaign). For the most part, the style works, but for general D&D I prefer dice that look as expensive as they cost. These gold-trimmed dice are both legible and fancy.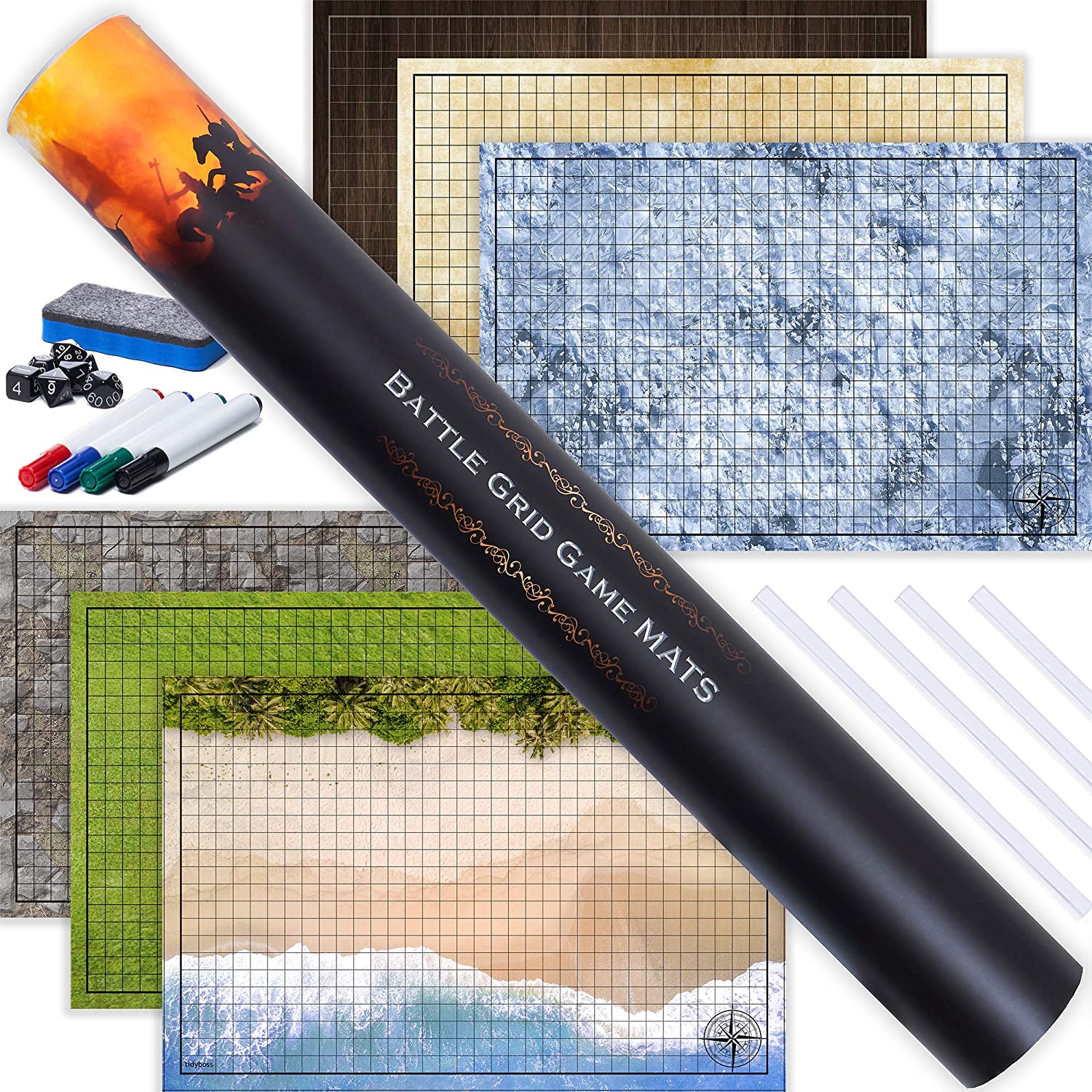 Brand: Tidyboss
Price: $30
I had my doubts about these mats but once I used them in a game I was an instant fan. It includes a beach, grass, ruins, snow, wood, and parchment. I use the stone ruins and grass most frequently. It comes with dry erase markers and an eraser. They even throw in a set of dice.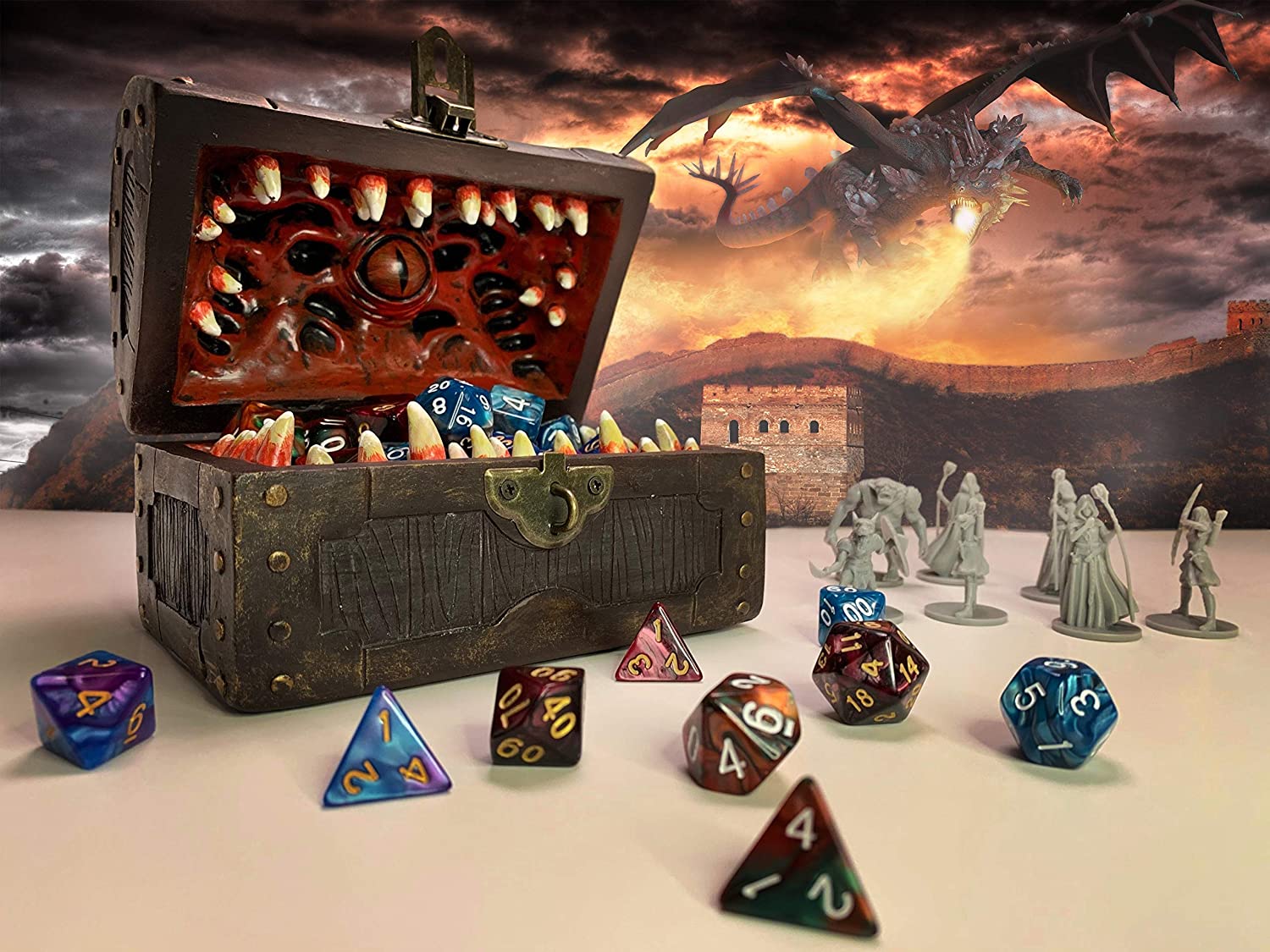 Brand: Conjurer Co.
Price: $33
This isn't a box to carry dice. It's a box to store dice; the distinction is important, because this mimic box is heavy. But if you want a place at home to store dice, this is an awesome set piece. Leave it closed and tell your players to get some dice from it when the lights are dim. I did this once and the look on my player's face was priceless. The quality of the sculpture is excellent too: it feels like a chest on the outside and looks like a mimic (complete with teeth and glaring eyeball!) on the inside.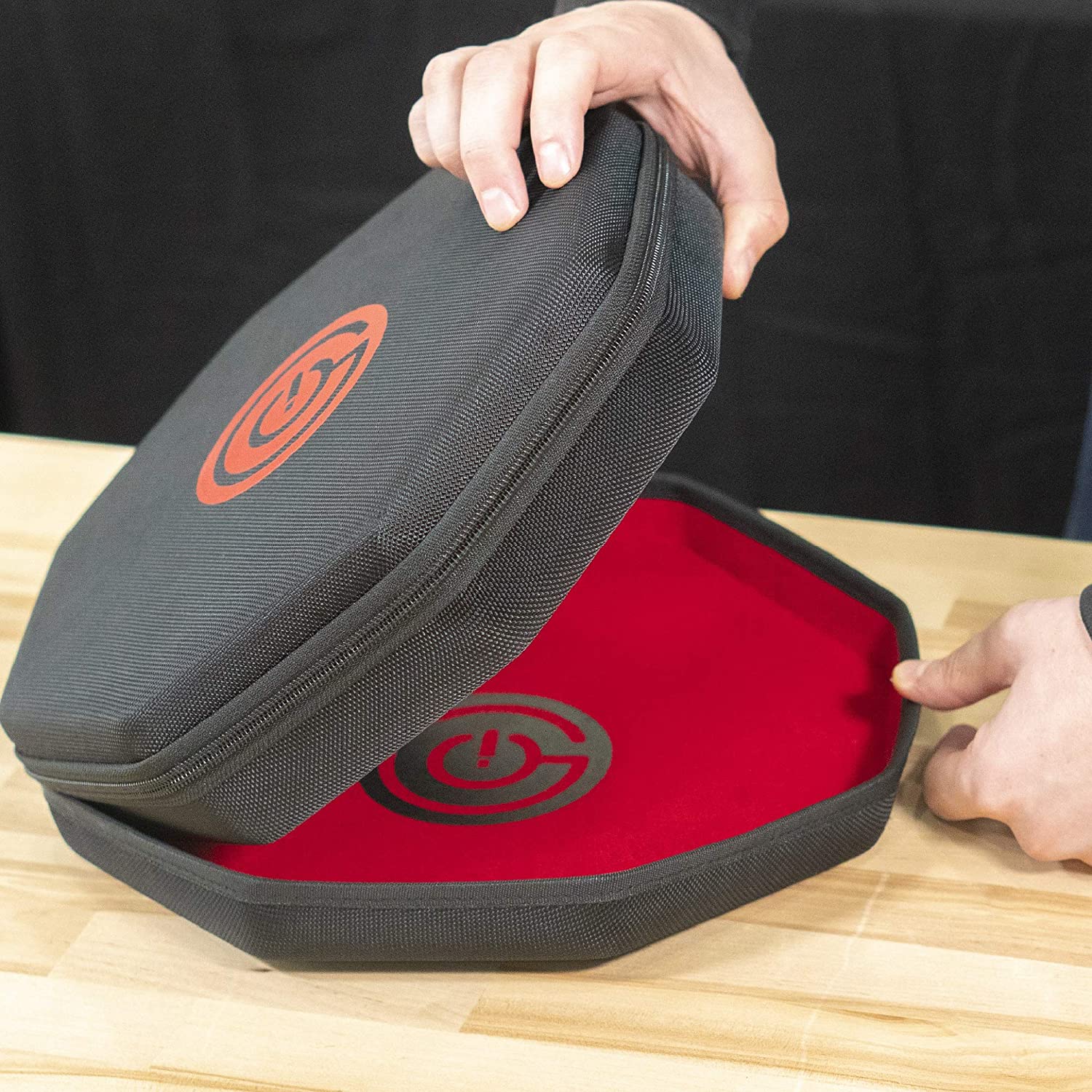 If you know a game master who is carrying dice for everyone, or if they just need to carry a lot of other stuff besides books, this extra large case is for them. It includes a foam insert and a generous pocket for other items that don't easily fit into a rectangular case. It's nominally for dice, but miniatures and just about anything else can fit too (including a folding dice tower). Best of all, it tucks into a generously-sized dice tray.