At Gen Con,
Goodman Games announced
the second in its
Original Adventures Reincarnated
series. Following on from
Into the Borderlands
(which they say was their biggest ever release) will be
X1: The Isle of Dread
, including the two original publications and a D&D 5E conversion.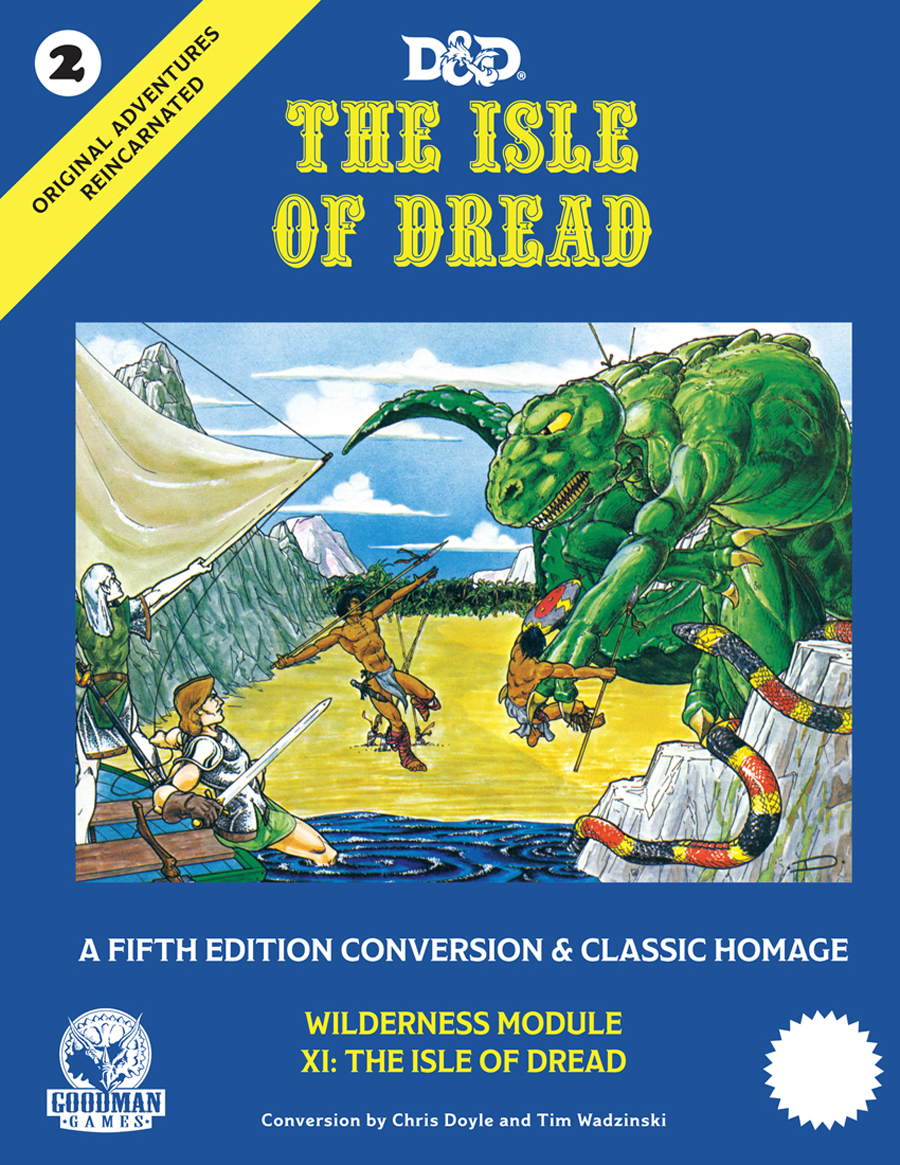 ​
"The first volume, Into the Borderlands, was the biggest release in the history of Goodman Games. The reception to it continues to amaze us, and we are thrilled beyond belief. And we are very proud to announce that the second volume in the series is…drum roll please…X1: The Isle of Dread! OAR 2: The Isle of Dread will contain scans of the two original TSR publications of Isle of Dread (orange cover and blue cover editions), plus a 5E conversion, as well as interviews with original creators and other special features! We've also updated the mapping style of the 5E edition, so it will now feature illustrated hand-drawn maps that bring back memories of the original TSR style. Lead writer Chris Doyle and editor Tim Wadzinski return to the project after doing such a great job on OAR 1: Into the Borderlands. Into the Borderlands is back in print and available, by the way, so check your FLGS or our online store for your copy today! And Original Adventures Reincarnated 2: Isle of Dread is currently scheduled to release in November of this year! We'll be sure to keep you updated with news about it as it gets closer."
The Isle of Dread
came out in 1981, and was written by David Cook and Tom Moldvay. It's one of the first examples of a wilderness adventure (as opposed to the dungeon crawls common previously) and had the PCs explore a tropical island replete with dinosaurs, pirates, a hidden temple, and more.