[h=3]Dungeons & Dragons News[/h]
Hit My Points by Mike Mearls - Time and again Mike has touched on the topic of healing and hit points in D&D Next. This week, he revisits hit points and goes over some healing options the game could provide.
[h=3]Roleplaying Games News[/h]
[h=3]Community News[/h]
[h=3]Boardgaming News[/h]
[h=3]Dogs Playing D&D[/h]
If this isn't the best Kickstarter ever, it's certainly one of them.
Dogs playing D&D
. Like those dogs who play poker. But D&D. For a $20 pledge, you can get a full-color, 19" x 26" poster.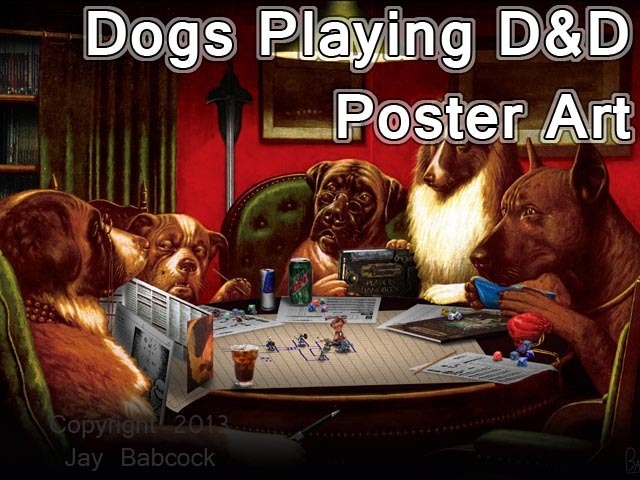 ​
[h=3]What's your Favourite Gaming Advice Resource?[/h]
Today's news included a couple of "GMing Advice" books - Sly Flourish's excellent
Running Epic Tier Games
, and Gnome Stew's upcoming
Odyssey
. They're far from the only such books, though. What's your go-to source for GMing (or playing) advice or theory? What would you recommend to others? Let me know in the comments!