How big is the RPG market? Pretty damn tiny, is the answer.
As of 2016/2017 it's about $35m in size
, according to ICv2. That's of a Hobby Games market currently worth just over a billion dollars. The RPG segment is a mere 2.9% of the overall Hobby Games market, which includes boardgames, miniatures, hobby card games, and collectible games. Of course, the competition for RPGs isn't just boardgames or card games, it's entertainment; and on that scale, the RPG market is a tiny niche of the Hobby Games market, which is a tiny niche of the global entertainment market. Note that these figures are US and Canada only, and include Kickstarter sales.
UPDATE: the below $1.19B figure has since been revised upwards by ICv2 to $1.4B in 2017, with an RPG segment of $45M.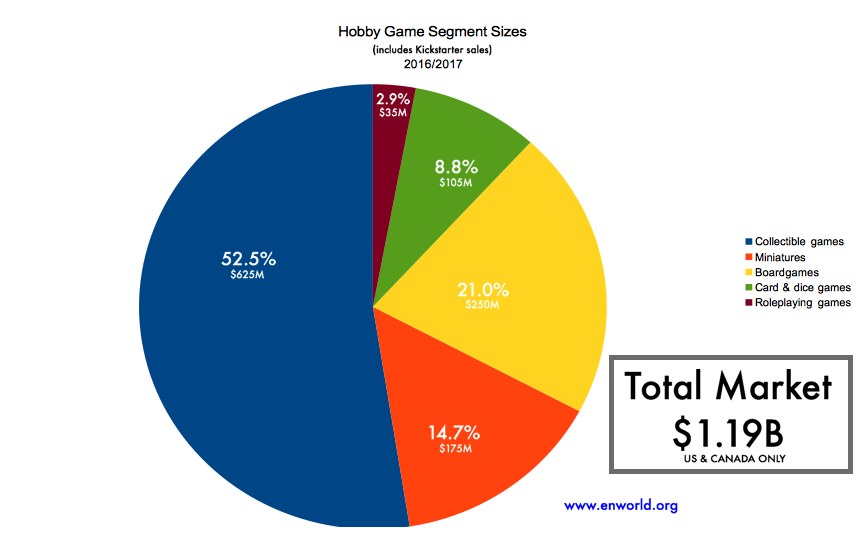 The hobby games market as a whole is the size of one major movie blockbuster. The global film industry market was
38.3 billion in 2015
. Putting that into perspective: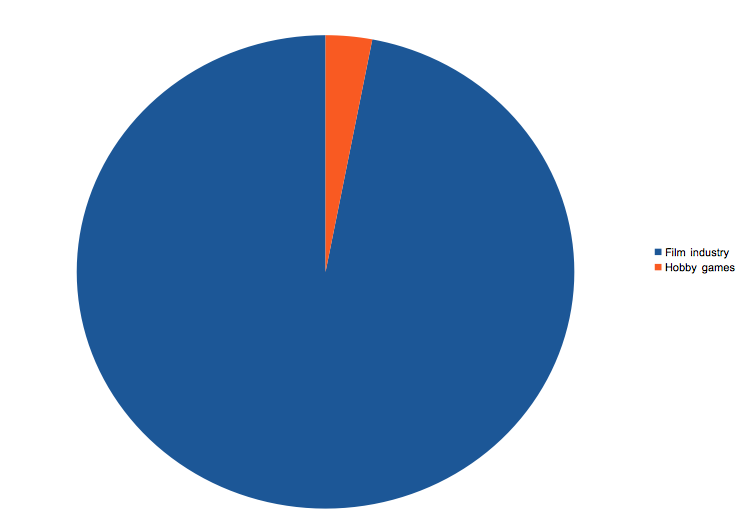 The video game industry is even bigger, at
$91B in 2016
.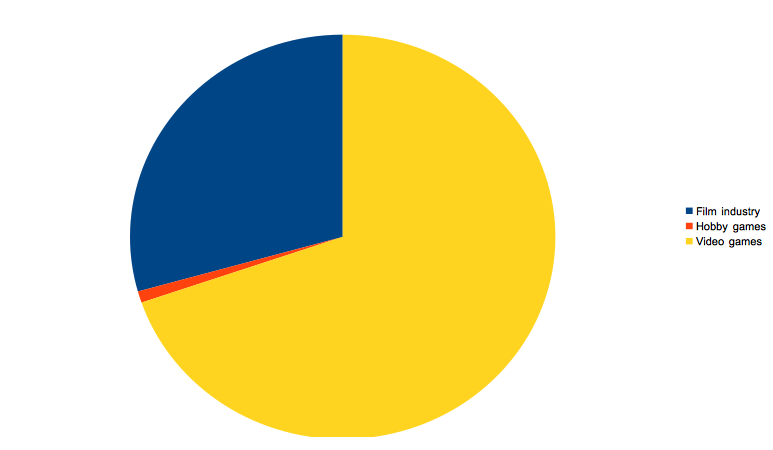 However, the entire hobby games market is growing year on year. Just look at the latest stats: the market has grown from $700M in 2013 to $1.19B in 2016/2017. Of that, RPGs have more than doubled in size, from $15M to $35M. Boardgames have over tripled in size. There is definitely a tabletop boom going on right now, powered by a number of factors ranging from Kickstarter, to the introduction of US West Coast media (shows like
Tabletop
and outlets like
Geek & Sundry
have helped to mainstream tabletop gaming), and more.
Data
from ICv2
and other sources.



SaveSave
SaveSave
[FONT=&quot]Save[/FONT][FONT=&quot]Save[/FONT]​
Last edited by a moderator: