Hello everyone!!
Let me introduce you to RPG STORIES!
RPG Stories is a dream come true! A new
Virtual Tabletop
software featuring a
massive 3D World Builder,
that will give you the chance to create your sessions in a fully 3D environment AND play online with your party. Everything you need, all in one software! RPG Stories, in addition to its unique VTT features, will contain 3D Assets, Heroes, and Monsters for all kinds of RPGs; Fantasy, Modern, and Sci-fi ones!
Our pre-launch Kickstarter page is up and running!
Clike here:
https://www.kickstarter.com/projects/bravealice/rpg-stories-3d-world-builder-vtt
,to get notified when it goes live on September!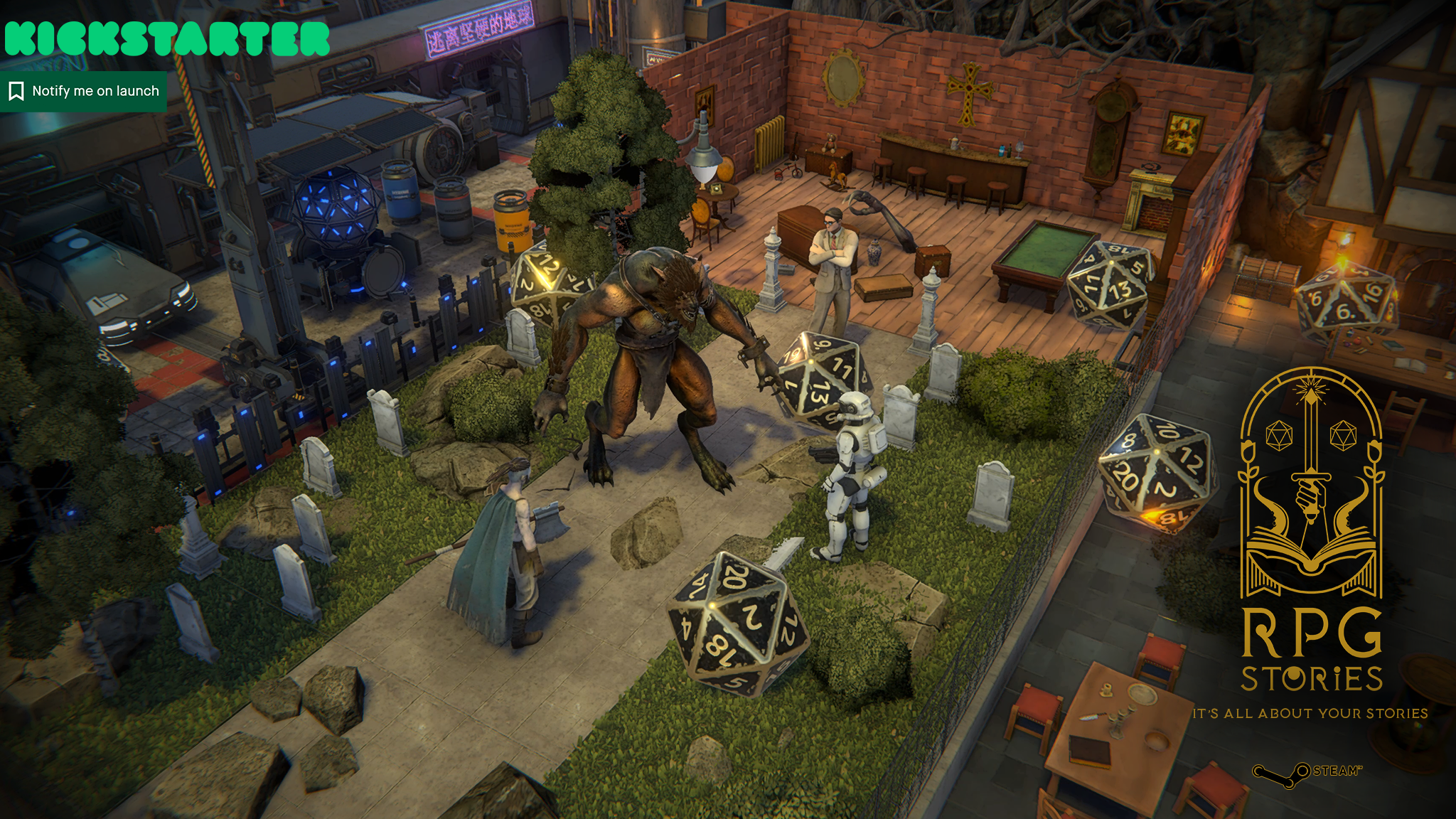 Key Features:
Easy to build any indoor or outdoor environment. Fun to play with
Supports all Eras of Tabletop RPGs; Fantasy, Modern, and Sci-Fi
You play with 3D animated characters and monsters
Different pricing between the Game Master's Version and the Player's Version
Quest writing tools and notes within the software
Customizable options for lights, textures, colors, dice, and characters
All known VTT features included
Upload your own models, music, vfx, and sfx
Weather System
Personal camera for each user
Easy matchmaking with no…lag
Commercial Free exports (RPG Stories export file, Video export, 2D Export, 3D print
If you want to take part into our Alpha Test Event, subscribe to our website:
https://www.rpgstories.net/
.


Save the date: September 1st


After all RPG Stories, is all about YOUR Stories!
Last edited: