In yet another in my posts in "trying to Gamify Alberta", I'm trying to determine what would work in the region for monster encounters.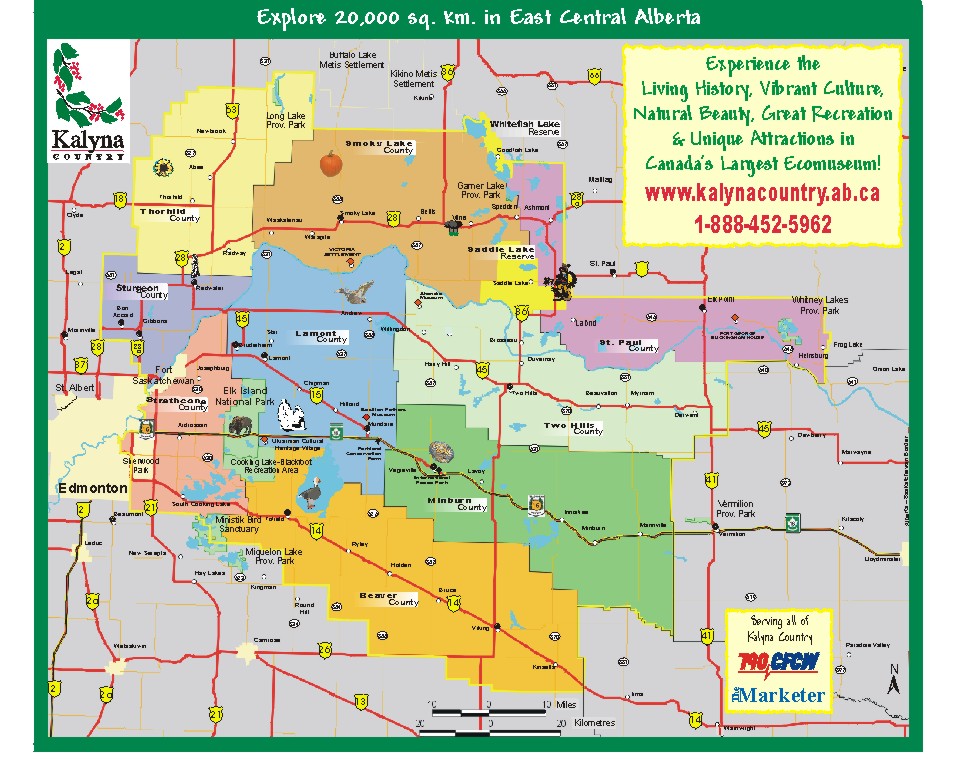 1. It's called that due to a certain type of Cranberry, so I'm thinking at least one part of the region looking suspiciously like a similar region in fallout 76.
2. Elk Island is nearby so I'm definately seeing serious amounts of Bison, Moose and other Ungulates, probably enchanted. I already got a Shuffalo, a monster that often defaults to a bison that can teleport.
3. This is considered Ukrainian - Canadian Territory so intend to mix heavy Ukraine mythic elements, but give it a twist so I'm not just ripping it off verbatum.
4. The area is also famous for the
Giants of the Prairies
, a series of
roadside attractions
(usually Ukrainian-themed).
Each is a place of magic, protected by one of the 7 Babas of Power (think seven sisters, but more baba-like).
Each is also associated with a school of Magic. For example, the Giant Kubasa is associated with Necromancy.
5. Mundare is essentially Dodge City with a Ukranian Canadian Feel. It is controlled by Peter Packenpuck (local joke) and his minions where their products are sent throughout the continent.
Local Jingle is "Pick me up a packenpuck." Debating whether to make them a family of ethical necromancers or Demons (Desecrators which are faustian mechanical abominations that are die hard capitalists).
6. One of those stupid pieces of trivia is that One of the people that settled the Ukraine is the cimmerians, so I'm having the New Cimmerians that basically what if Conan was Ukrainian. Pastrolists in the area that often come to the cities to trade and/or Raid.
****************************************
So now that I have somewhat fleshed it out, I'm asking what sort of monsters in dnd or other fiction would work to give it its own flavor?
I'm also trying to figure out how to treat each giant of the prairie into a location not unlike stonehenge.
Any ideas?