Can anybody think of some Looney Tunes ghost busting themed Acme mail order equipment?
Also what would be a good thing for a 5th level non-adventuring 5e cleric to make/cast to help out a party going after incorporeal undead?
So I am running a 5e game that is converting the pathfinder Thundarr the Barbarian crashed spaceship themed Iron Gods adventure path with a lot of reskinning and some tech aspects. A warforged artificer is narratively a robot. The life cleric's plate mail is sort of a steampunk 1950s style 40K space marine armor and his +1 mace is reskinned to be a space marine power fist gauntlet.
The party aasimar cleric and kobold bard belong to a dragon cult to Aasterinian the dragon god of invention and humor so we go with a theme of Looney Tunes Acme type corporation stuff from the Road Runner cartoons and we run with it to have a lot of their magical effects be Rube Goldberg type mail order machines. The cleric's spirit guardians and spiritual weapon involve anvils and tweety birds for example.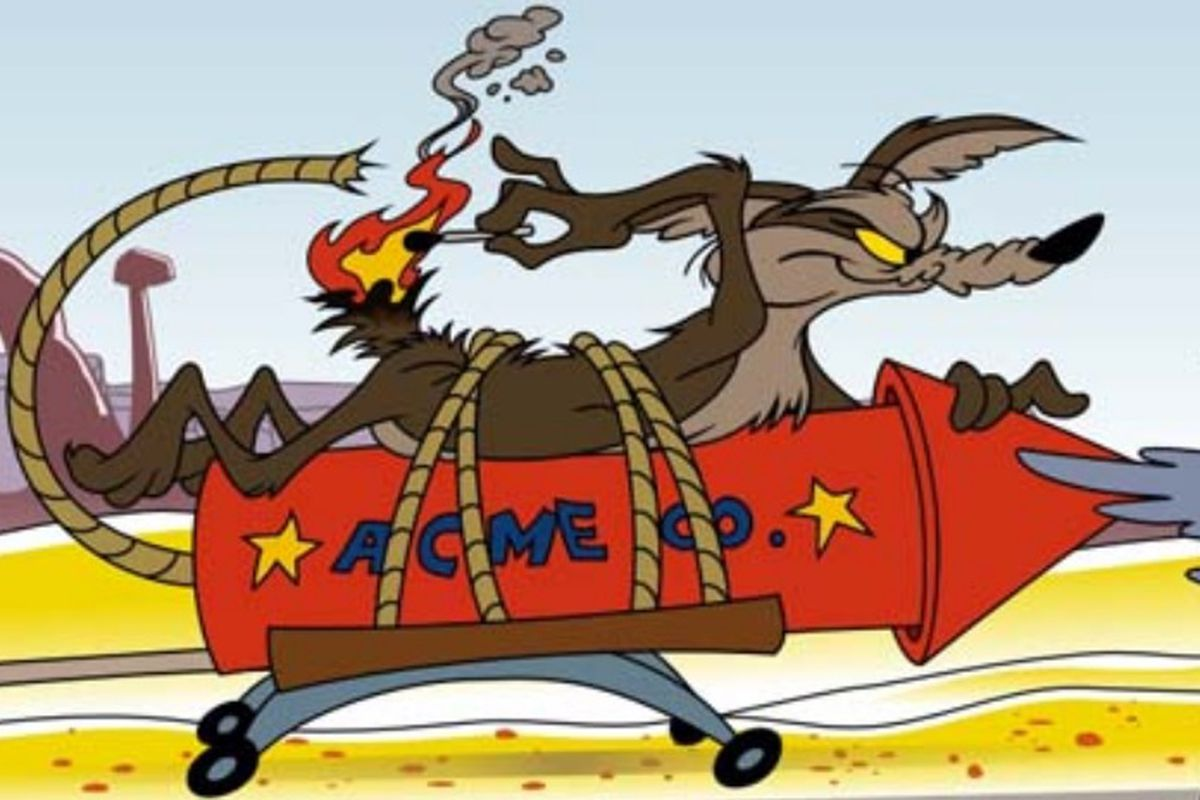 In the latest adventure the party has decided to go into a haunted canyon and are preparing for it. The cleric is asking what would be an Acme themed mail order tech thing that would be narratively appropriate.
My first thought for ghost busting equipment is Ghostbusters proton packs and such
tied into the power armor and holy symbol on the gauntlet for turning but we are really going for a 50s and 60s appropriate tech vibe where we can for the Acme things and Ghostbusters is very 80s.
Can anybody think of anything for a more Looney Tunes Acme ghost busting theme?
Also the party has a hidden clockwork foundry with an Acme tech lab and an NPC Acme cleric/artificer construct creator of about 5th level who can support them but will not venture out with them. Anything 5e ghost fighting effect/power that would be appropriate from that type of a background to grant the party?
The NPC has been on the run from a vampire and so I came up with Klieg lights and flash bulb holy water as things she already has, but can you think of anything else appropriate here? 5e seems to have a bit less clerical anti-undead stuff off the shelf than other editions did, particularly with healing not damaging undead.
The party is 6th level for power level baseline appropriate stuff.
Thanks.
Last edited: