Cythera e'Kiernan, Bronze Dragon Disciple
Cythera puts the third key with the other two. Sheathing her sword she smiles as well.
"Certainly. That was well done, indeed. But, I agree the day

has

been long and these initial tests were possibly the easy part. Once we use the ke

ys we might need to be at our best.

"

"Where shall we camp? Do you w

ant to spend the night in the

room behind the painting?"
She heads back in that direction and pats the waiting husky on the head.
The dog has been wagging his tail, happy for the attention. But he is secretly very jealous that he was not allowed to play with the constructs in the chambers. It was all a big game of chase and he is good at chasing. He gives a chastising bark to his mistress after her petting finishes.
[sblock=Mini Stats]
Initiative:
+8
AC:
25 (22 flat-footed, 15 Touch)
HP:
87 Current: 87
CMB:
+13
CMD:
28 (29 vs. Sundering)
Fort:
+8
Reflex:
+9
Will:
+8
Conditions in Effect:
Arcane Strike (+1 dmg), Power Attack (-2 Att/+6 dmg), Furious Focus (no penalty for 1st PA), Overhand Chop
Current Weapon in Hand:
None
Chakram:
8/8
Claws:
5/5 rounds remaining
Battle Dance:
10/14 Rounds Remaining
Spells Remaining:
Cantrips: (Read Magic, Detect Magic, Resistance, Light, Prestidigitation, Mending)
1st Level 3/5 (Cure Light Wounds, Timely Inspiration, Grease(DC13), Vanish)
2nd Level 3/3 (Glitterdust(DC14), Minor Image, Gallant Inspiration)
Carak
Initiative:
+2;
Senses:
low-light vision, scent;
Perception:
+8
AC:
16 (flat-footed 14, touch 12)
HP:
13/13
CMB:
+3
CMD:
15 (19 vs. trip)
Fort:
+5(6)
Reflex:
+5(6)
Will:
+1(2)[/sblock]___________________________
Cythera e'Kiernan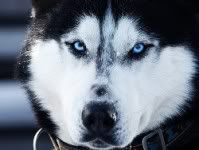 Carak