I'm a theater of the mind DM, so I only use minis for my characters when I'm a player. Because it's a bummer to show up and be the only one using a d4 or somesuch to represent my character.
My miniatures purchases generally fall into ones for characters I've made, character ideas, and minis I just think would be fun to paint. Like this lich: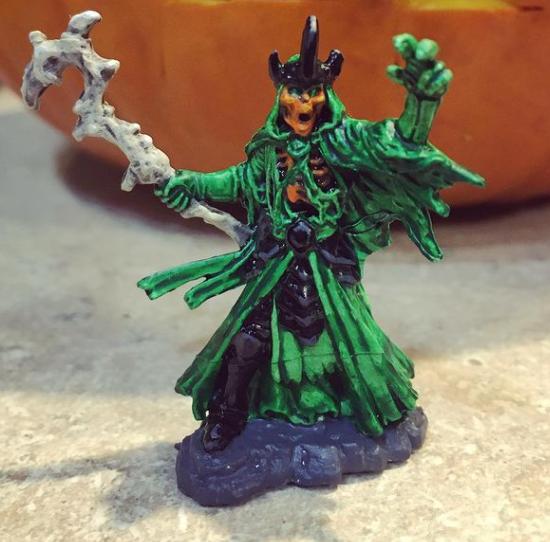 I'm not great at painting minis, but I enjoy it and try to paint a little each night.