Announced a year ago
, there's new news on French publisher Monolith's upcoming
BATMAN: Gotham City Chronicles RPG
! These images are works-in-progress (some are in French, but the game will be available in both languages). The game will be crowdfunded a few months from now, but there's no date announced yet.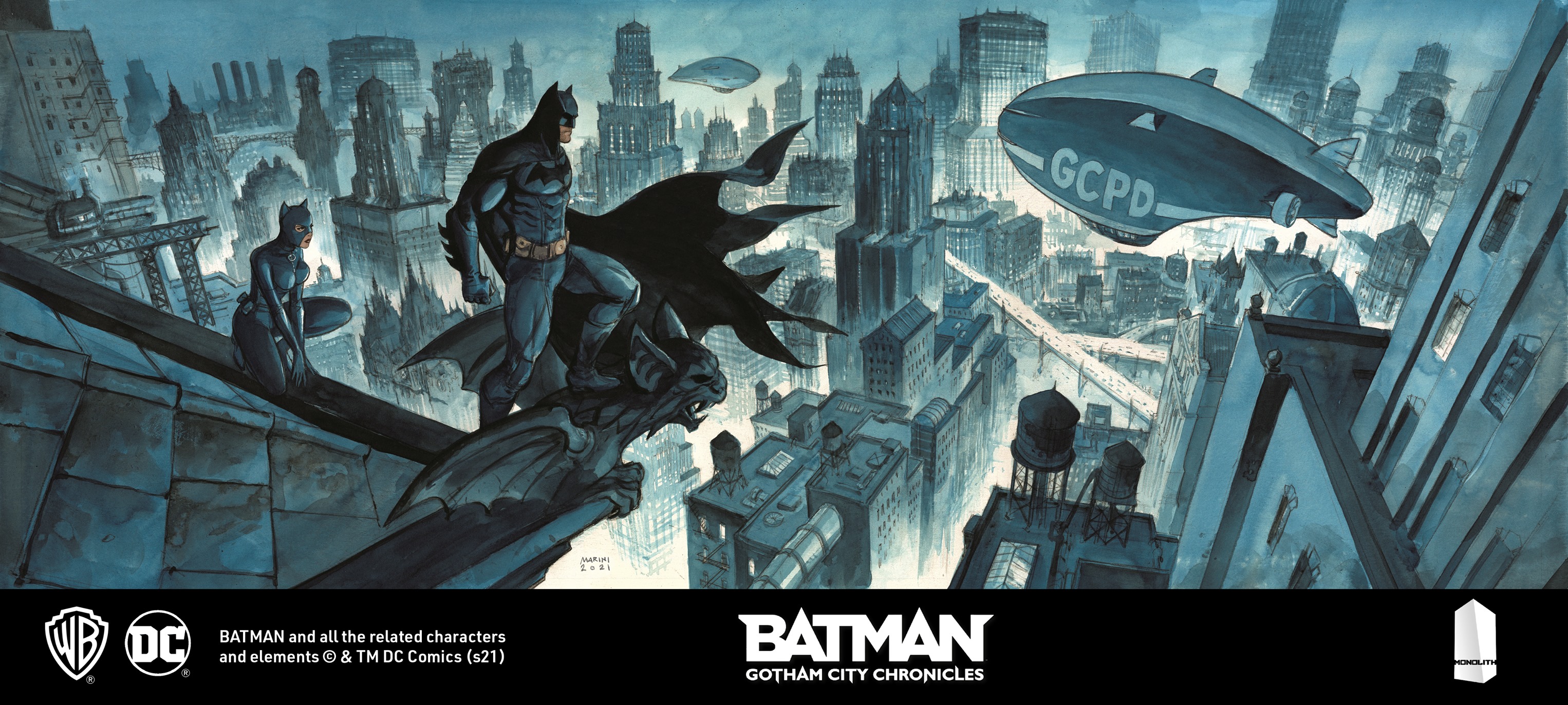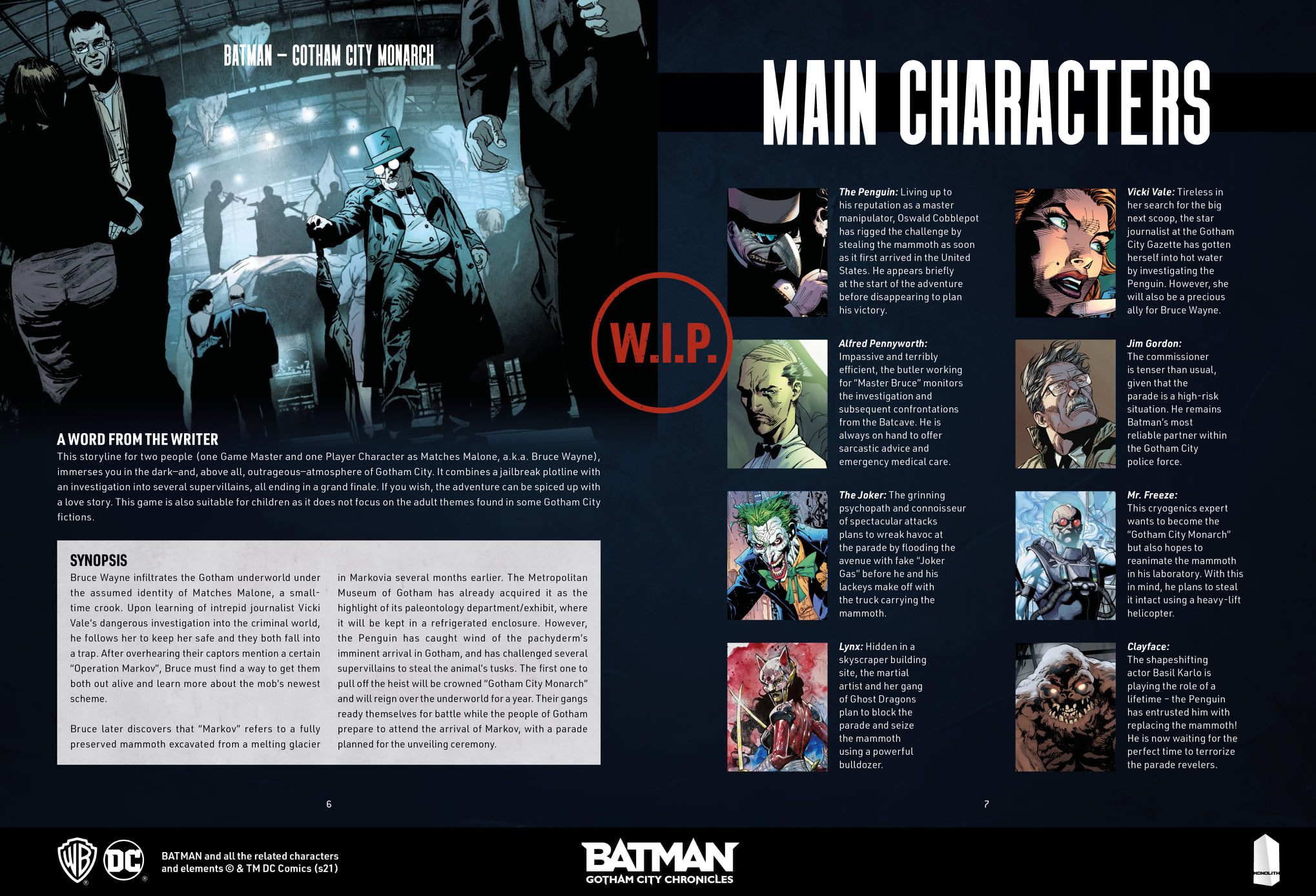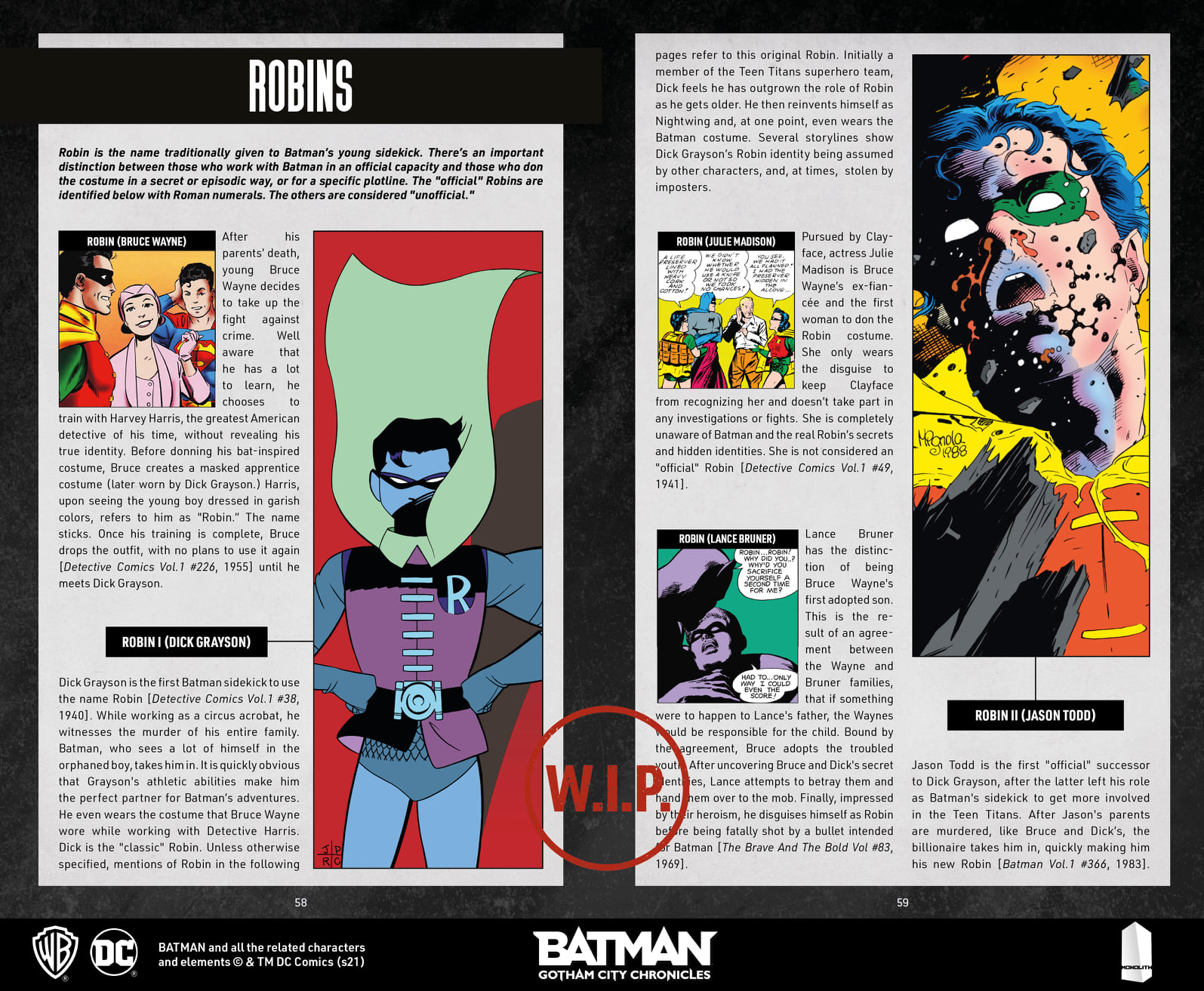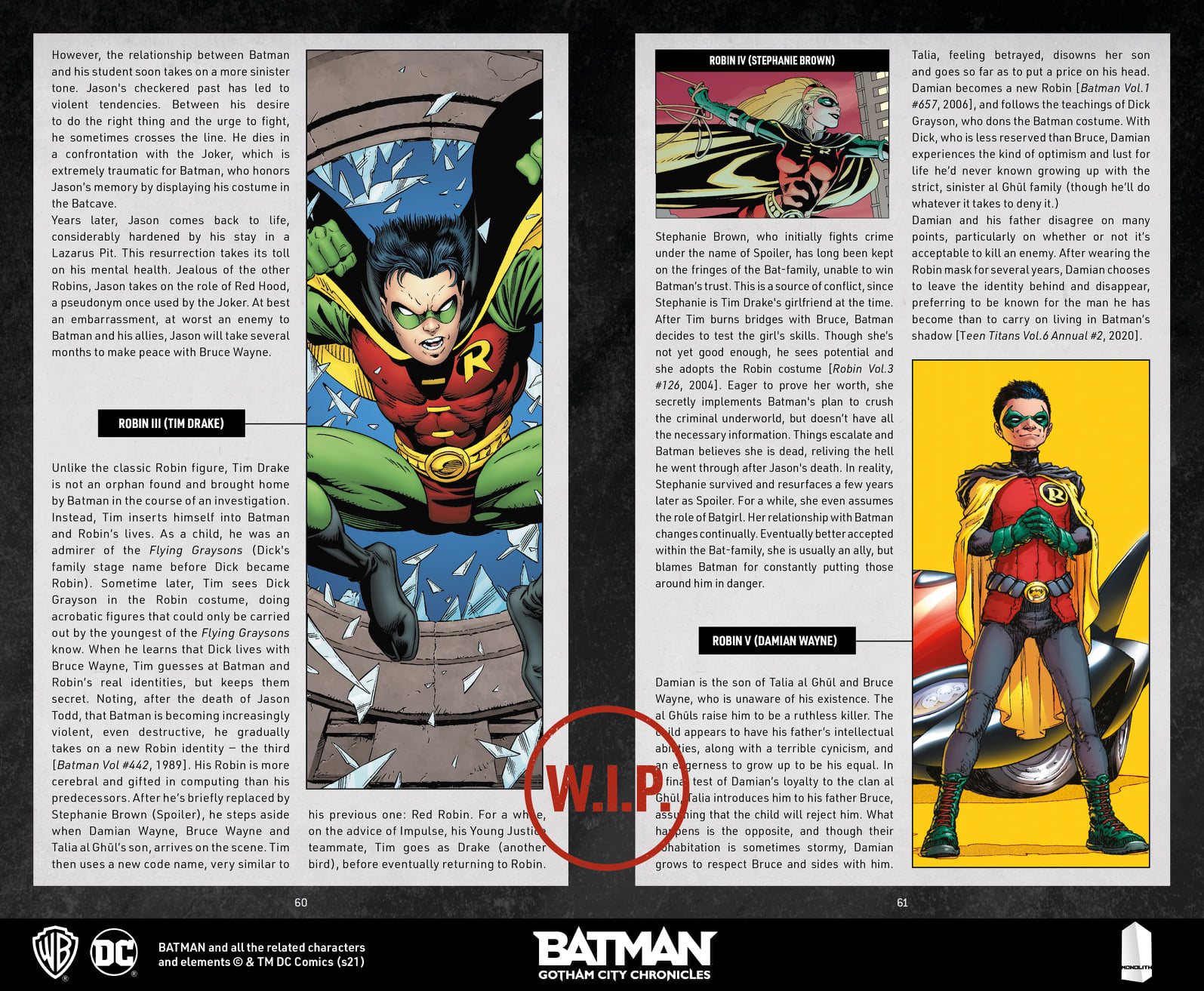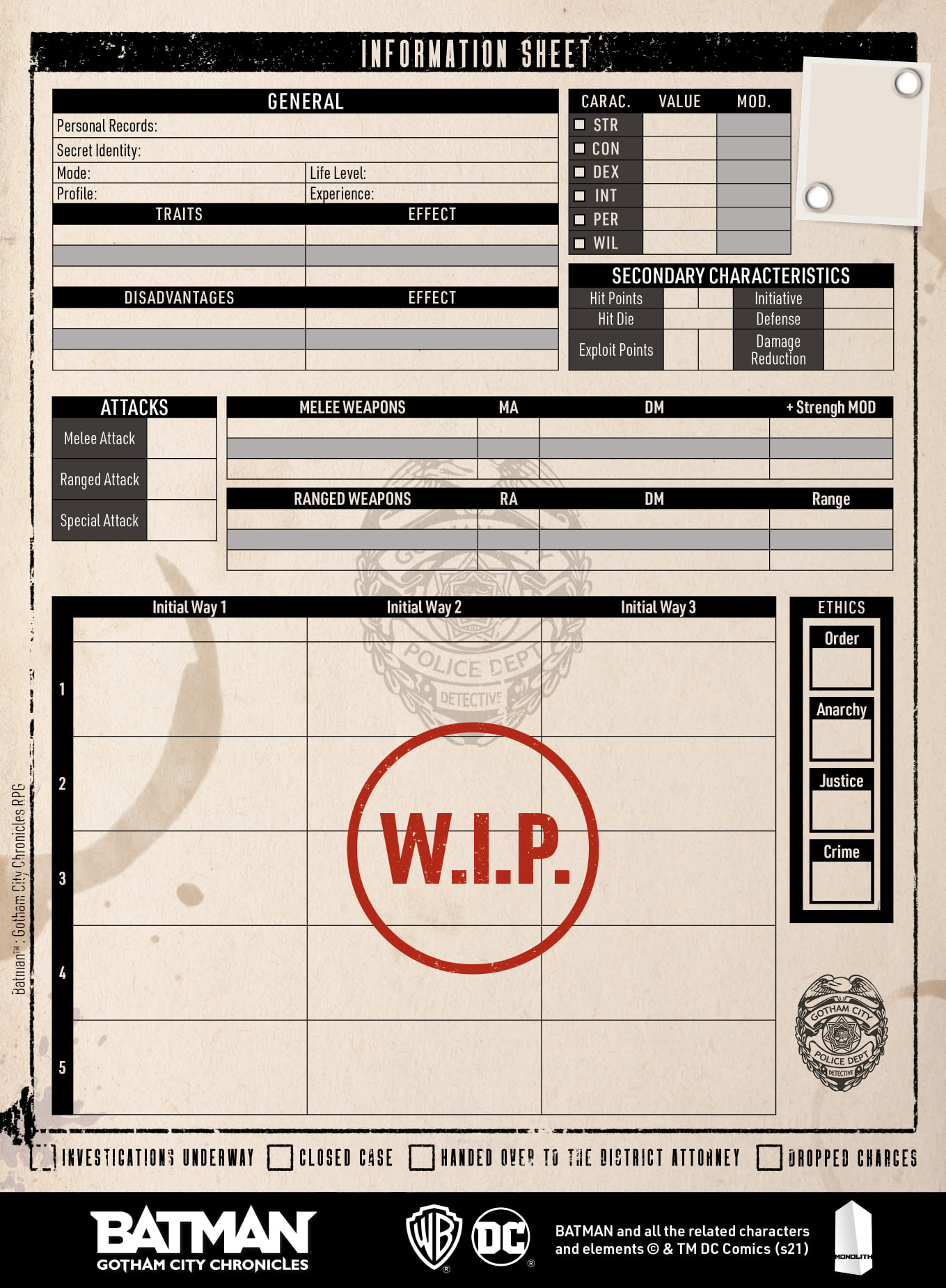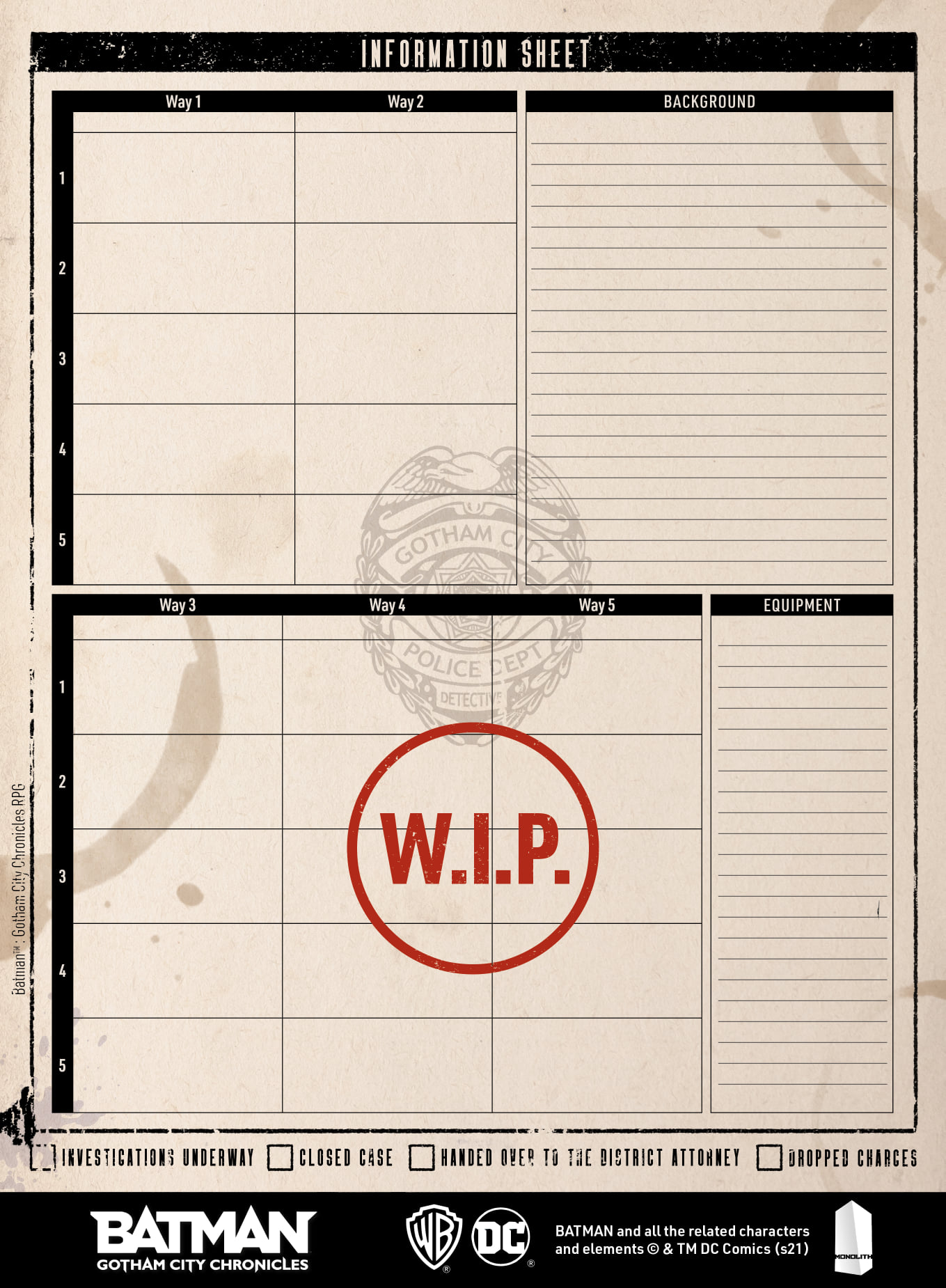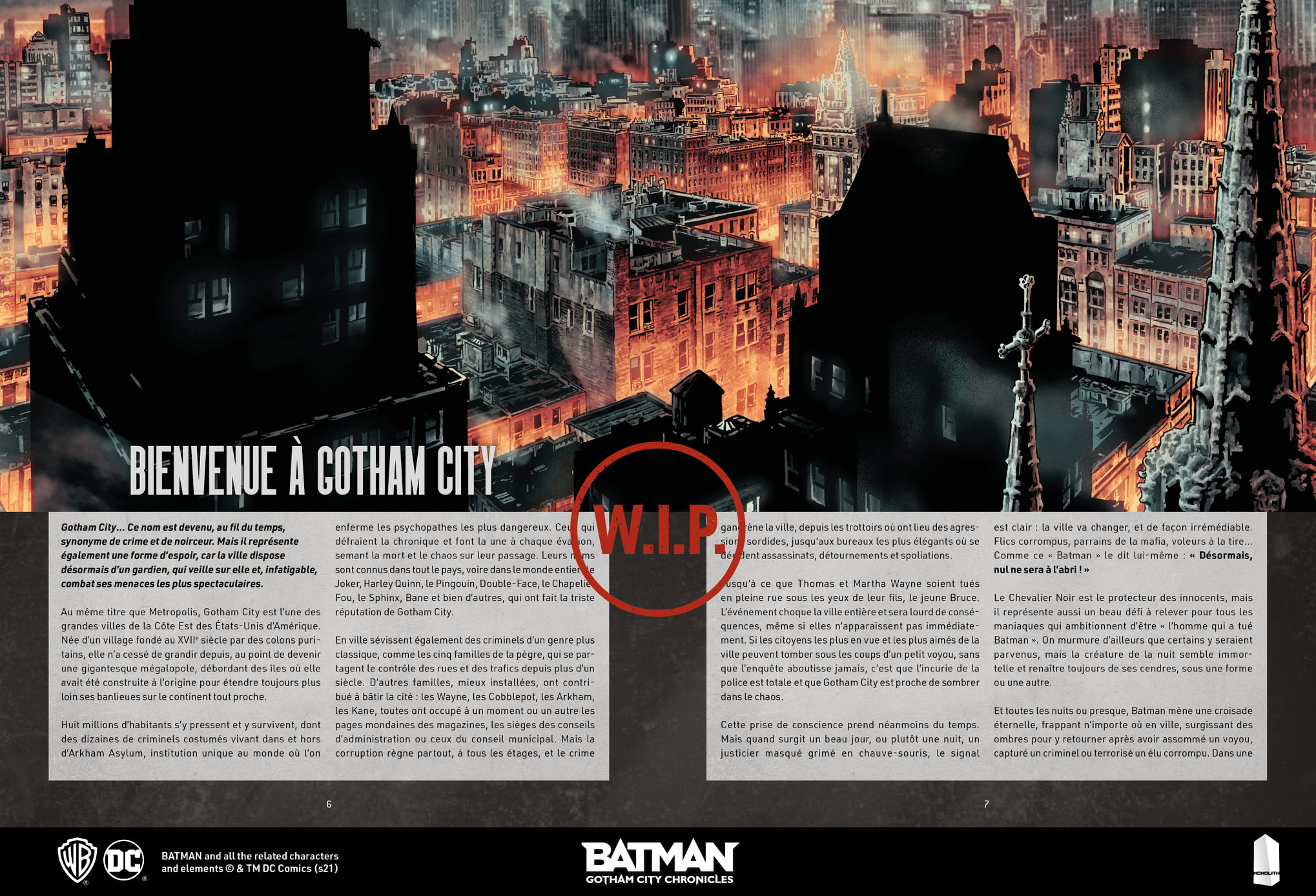 Play as vigilantes, criminals or Gotham City cops in the official Batman tabletop RPG! French publisher Monolith Edition has announced Batman Gotham City Chronicles: The Role Playing Game, to be powered by the d20 System. The company already produces the boardgame of the same name, which they...

www.enworld.org

It's Batman Day! It's time for the Warner family to treat us to sneak peeks at projects that are currently in production—on the big and small screen—with films like The Batman, The Penguin series, Peacemaker, Gotham Police Department, and video games like Gotham Knights and Suicide Squad!

Printed media's in on the celebration, too, with Batman The World book, which brings international artists together in commemorating the influence of Batman across the globe.

And now for our contribution: a preview of Batman Gotham City Chronicles: The Role-Playing Game (which we'll talk about today), as well as Season 3 of the board game of the same name (which we'll discuss tomorrow).

Warning: SPOILERS!

The role-playing game pays tribute to its main character: Gotham City, with its risks and challenges of varying intensity. Players can create their own characters as well as play as iconic figures:

Dive into the city's everyday life while confronting extraordinary situations as Gordon, Bullock, or Montoya.
Explore the shadows of Gotham City as highly-trained and gifted humans like Nightwing, Huntress, and the Riddler.
Confront situations that defy logic, using the varied, evolving powers of meta-humans like Black Canary, Killer Croc, Poison Ivy, or Clayface.
We've created several books to accompany you along this journey to Gotham City. Heroes of Gotham is an introduction to the universe, with all the rules and tips to create and bring to life the game's characters and scenarios.

The Gotham Chronicles is a collection of a dozen turnkey scenarios that bring exciting and intense adventures to your table!

The Gotham Guide is a love story to the city! It takes you deep into the heart of its neighborhoods and secrets, a must for those who want to dig deep and gather everything they'll need to immerse themselves in the atmosphere and make the story theirs.

You will find here some excerpts/Work in Progress for each of the books, as well as a character sheet template used for the GCPD characters. They are not all available in English, as we are still in the intensive phase of translations and proofreading.

We can't wait to show you more. For now, we will be bringing this experience to life through crowdfunding and are hard at work acquiring all the necessary approvals from Warner (in both languages). We're looking at a few months now, at most. By launch time, your invitation to Gotham City will be fully secured.