Hello everyone, Darryl here with this week's gaming news! Gen Con 2023 is in full swing and we've got big announcements already from Paizo, Renegade Game Studios, Free League, Marvel, and more!
For a quick summary of the week's news,
Jessica Hancock will bring you up to speed with EN Live's This Week in TTRPG every Friday
.
Don't forget, you can keep up with all the week's gaming news in detail with
Morrus' Unofficial Tabletop RPG Talk.
This week, Morrus and Jessica talk with special guest Mike Shea aka Sly Flourish about Open5e
.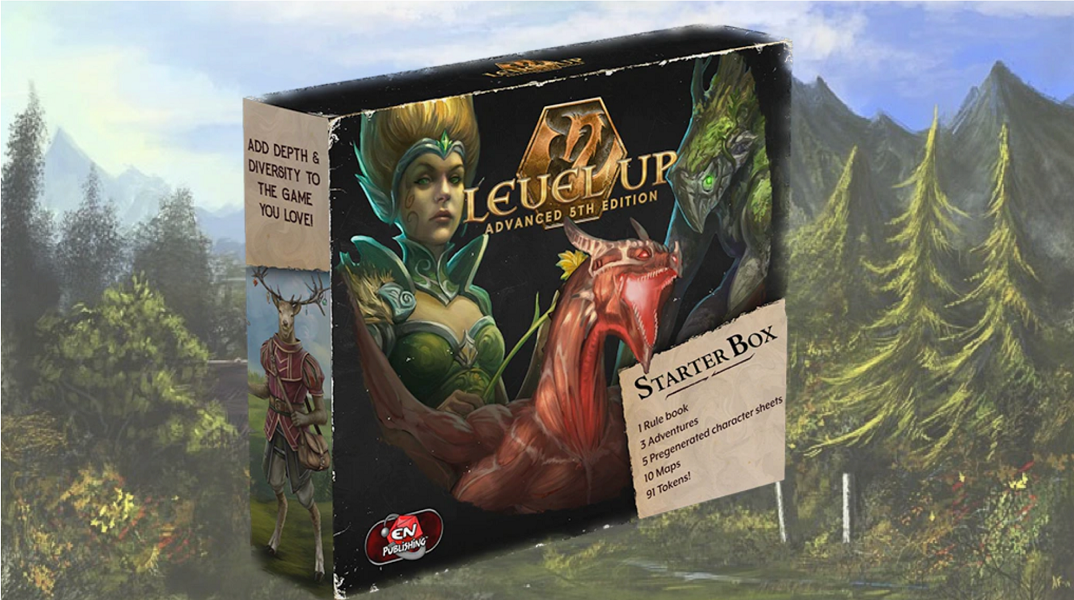 In case you missed it elsewhere on EN World this week:
Paizo announced Starfinder 2nd Edition at the keynote presentation at Gen Con yesterday
. The new edition of
Starfinder
will be released under the ORC License and use the three-action economy from
Pathfinder 2nd Edition
. Yes, this means that
Starfinder
and
Pathfinder
will be cross-compatible with one another. An open playtest will be held with
the first packet available now
featuring levels 1-5 of the Soldier class along with new equipment and new creatures. The playtest will expand soon to include the Mystic, Envoy, and Solarion classes. As the core system is the same as
Pathfinder 2nd Edition
, the playtest will not include the base rules and instead focus on the new classes, equipment, powers, feats, spells, and other elements unique to
Starfinder
. The full playtest rulebook will be available un summer 2024 as a softcover rulebook. No release date has been announced for the final rules yet.
The 2023 Diana Jones Award winner has been announced: Coyote & Crow
! The science fantasy RPG created by indigenous designers beat out the other finalists
Dungeons & Dragons
adventure
Journeys Through the Radiant Citadel
, the hard-hitting WWII historical game
Rosenstrasse
, journalist Linda Codega, and game designer Cole Wehrle. From the Diana Jones committee:
Coyote & Crow is an RPG created by Cherokee designer Connor Alexander. In the game Alexander shrewdly imagines an alternate universe that exists outside of the horrors of colonialism. The game foregrounds the traditions and cultures of Native American people in its world, encouraging players to imagine stories that challenge the Western canon of storytelling that is today ubiquitous in RPGs. Coyote and Crow challenges us to tell different stories with the games we play and encourages us to imagine worlds beyond that which we know. It is a new high-water mark for storytelling in role-playing games and a triumph of imagination in world building.
The award ceremony was held this past Wednesday in advance of Gen Con and celebrates one winner each yet that exemplifies "excellence in gaming".
Renegade Game Studios announced a deal to release
a tabletop roleplaying game based on the paranormal horror podcast Welcome to Night Vale.
The fictional podcast takes place in the city of Night Vale, located somewhere in the southwestern United States, with radio host Cecil Palmer acting as narrator for the weird events in the city where every conspiracy theory and urban legend is true. The podcast has run since 2012 with an ongoing storyline and a large cast of characters featuring well-known actors like Mara Wilson, Wil Wheaton, Felicia Day, Molly Quinn, and Retta. From the press release:
"Joseph and Jeffrey have created a fantastic world full of vibrant characters, mystery, and rich engaging stories. Roleplayers around the world have long been fans of the series and we're excited to now allow them to have their own adventures in the world of Night Vale." said Scott Gaeta, President and Publisher at Renegade.

"For over a decade, Jeffrey and I have been building the world of Night Vale with our podcast, touring live shows, and novels. Now we cannot wait for people to finally get to step into that world themselves, and start telling their own stories about a weird little desert town," said Night Vale co-creator Joseph Fink.
Few details about the game have been announced, but
a newsletter sign-up for updates is available
in anticipation of the 2024 release.

The Marvel Multiverse Role-Playing Game is now available on Roll20
. The Core Rulebook is available on DriveThruRPG for Roll20 (no PDF though) which includes the full digital ruleset, access to the Rol20 Character Builder (coming later this year), over 100 heroes and villains ready to play, a bonus collection of tokens, and a preview of
The Cataclysm of Kang
campaign. Speaking of,
the pre-order is available for the Cataclysm of Kang
so it will unlock for your account at 10 AM Eastern on November 14, 2023. There's also a Roll20 exclusive adventure from veteran game designer Eddy Webb titled
Revenge of the Super-Skrull.
The core rulebook is available for $49.99,
Revenge of the Super-Skrull
for $19.99, the pre-order for
The Cataclysm of Kang
for $49.99, and
a bundle of all three for $109.99
(a $10 discount). There's also
a free Quickstart available that contains a brief look at the rules
and character profiles for Ant-Man, Daredevil, Elektra, Hawkeye (Clint Barton), Luke Cage, Ms. Marvel (Kamala Khan), Kingpin (Wilson Fisk), and Taskmaster plus generic AIM and Hydra agents (though no adventure). Of course, if you'd prefer physical copies,
the hardcover is available for a retail price of $59.99
, and Amazon has
a Kindle edition for $49.99
.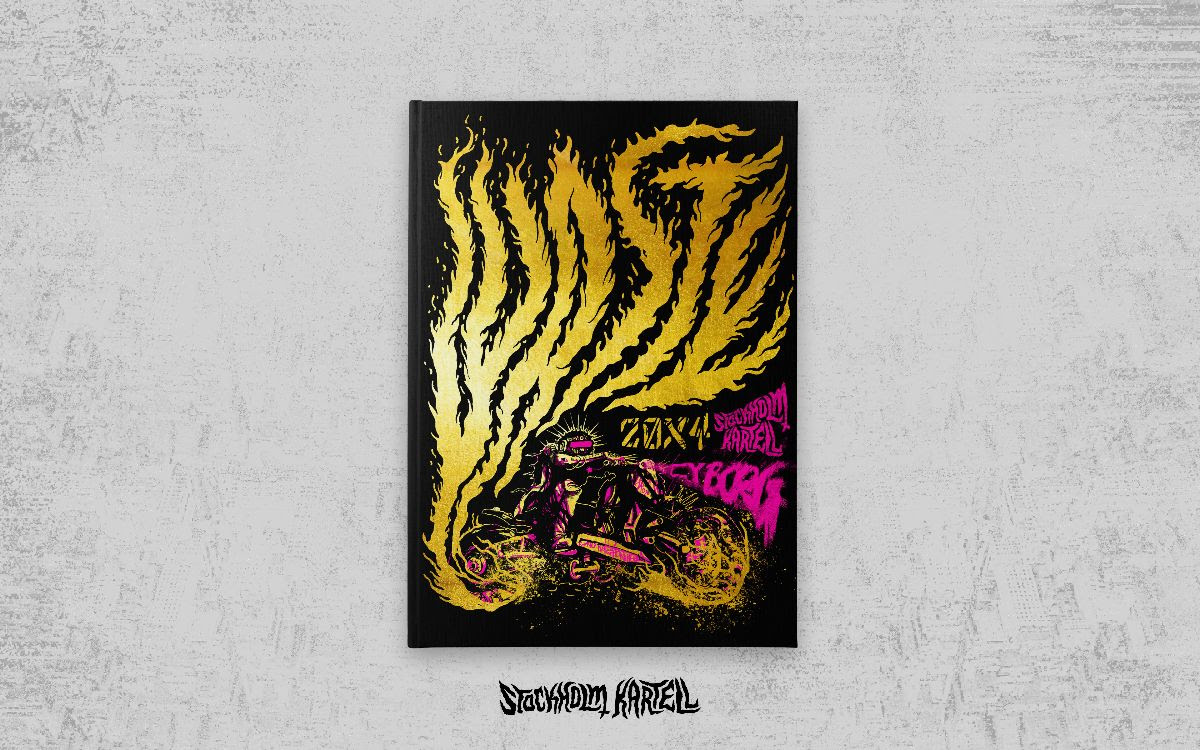 Stockholm Kartell announced three new books at Gen Con expanding on the Mork Borg franchise
. First up is an expansion for the cyberpunk game
Cy_Borg
titled
Waste: 20X4
picking up one year after the events of the core rulebook and described by designer Christian Sahlén as "New year, worse s***" to describe the lack of progress in the setting since the players first cet foot in the city. The sourcebook will include new classes, factions, scenarios, reference tables, and rules for car chases and vehicular combat.
Next is
Dead Flag Contracts
, a collection of scenarios for the sci-fi/horror
Death in Space
. The adventures will take place on an old fuel depo on Lepidopterathat, a jungle planet now home to a forgotten shred of society remaining after the Gem War. Players will once again be a bunch of nobodies stuck surviving on galactic scraps with new tools, tables, and resources.
Finally, there's the first expansion for the soon-to-be-released
Pirate Borg
, the alternate history campaign setting
Dark Caribbean
. What if the New World was filled with nothing but zombies? But there's good news as the undead bodies can be turned into Ash, a powerful magical component that has set off a resource scramble on the deadly land.
All three titles are expected sometime in 2024 with distribution still handled by Free League.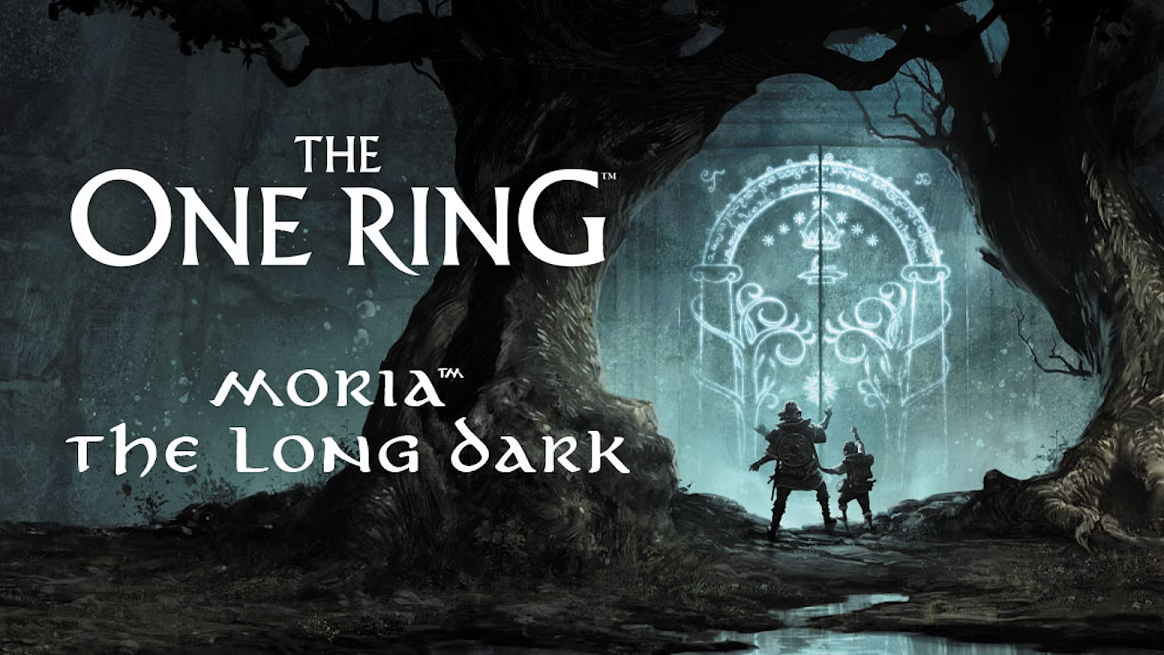 Speaking of Free League,
the publisher announced an upcoming Kickstarter for Moria: The Long Dark for The One Ring 2nd Edition and Lord of the Rings 5e
. This epic campaign module will send the party delving into Khazad-dûm, also known as the Mines of Moria, at a point in time before the Fellowship set out from Rivendell. The campaign will be available both the
One Ring
RPG as well as the 5e version
Lord of the Rings RPG
, the latter named
Moria: Shadow of Khazad-dûm
to differentiate it. The Kickstarter will launch on August 29 with the book expected for release in early 2024.
At Gen Con,
Catalyst Game Labs launched a Kickstarter for a new cooperative board game Shadowrun: Takedown
. Yes, not just announced but launched. The narrative card game is almost like a lite RPG itself as each player takes on the role of a shadowrunner as you take on missions with a "Mastermind" player acting as a gamemaster-like role with secret information about the mission with limitations on how they can communicate it. Characters gain new abilities and equipment with each mission, making them better able to handle bigger challenges for bigger payoffs. Each mission takes about 60 minutes to play and the game supports 2-4 players with one copy of the game or up to 8 players total with two copies. The base game is available for $70 with optional add-ons. The project funded on its first day and will unlock stretch goals until Saturday, September 2.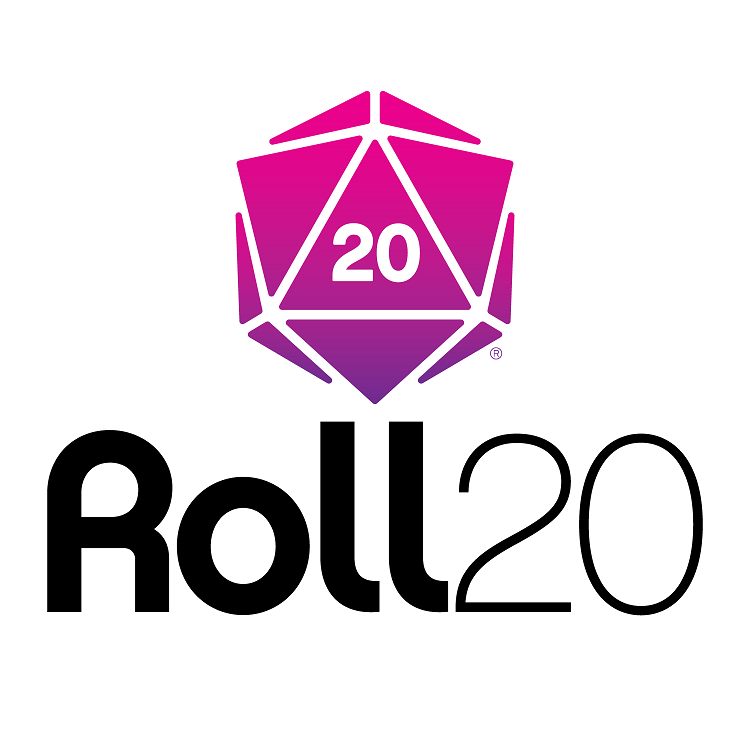 Roll20 confirmed on Twitter that an outage on Thursday was caused by a DDoS attack against the site
. The Distributed Denial of Service attack caused issues for the site including timeout errors and pages not loading for several hours. As of 2 PM on Thursday, the situation appears to be resolved though some intermittent issues may still pop up. The team advised that anyone experiencing issues should use Ctrl-Shift-R to do a full refresh (this option refreshes a browser website including all cached and temporary internet files).
​
In addition to Gen Con, Thursday marked the official launch of
Baldur's Gate 3
on PC.
Which also managed to crash Steam's servers
. Normal traffic load from the previous day never crossed 25 Tbps (terabits per second, or 25,000,000 Mbps to convert to something more familiar for home internet users). When the game launched at 11 AM Eastern on Thursday, traffic spiked to over 146 Tbps as seen in the bandwidth chart linked above. Users reported severe slowdowns on game download speeds across the Steam app, and I personally went from 25 MBps (the cap I have in the Steam app settings) just 10 minutes prior to the launch to 1.2 MBps from 11 AM until well after noon, with speeds only rising to 11 MBps by 3 PM when my download finally finished. As of Thursday evening, traffic dropped closer to normal levels and servers are performing closer to normal. Outage reports for GOG also came throughout the day, but to a far lesser extent than Steam where the game was available in early access for far longer. The game is available from
Steam
and
GOG
on Windows and MacOS for a retail price of $59.99.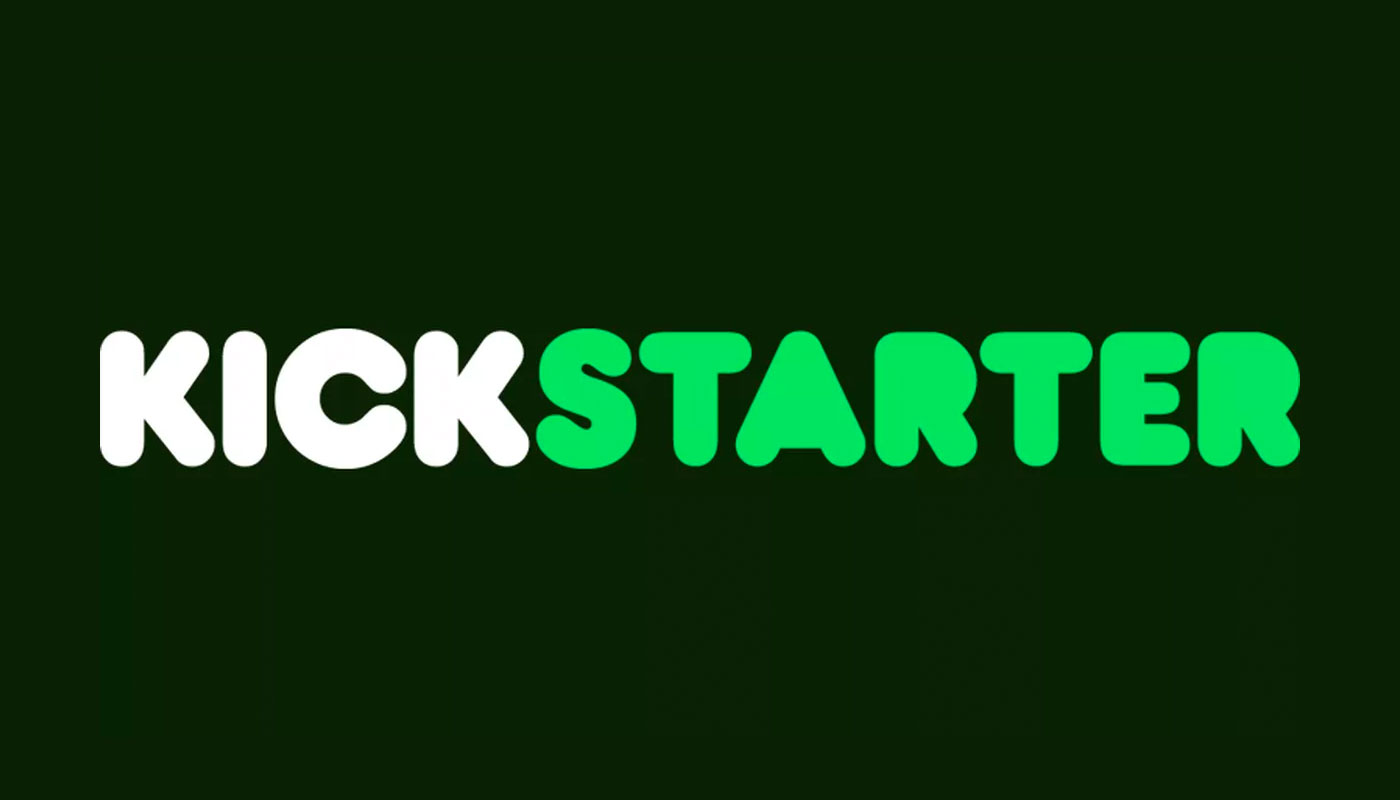 Kickstarter announced a new AI policy for all projects launched on the platform
. Any Kickstarter project using "AI" algorithmic generation tools for generating images, text, or any other output must disclose details on the project page including which elements are original and which will use algorithmic generation. Any project that is developing new generative "AI" technology must disclose information about databases and data the creator intends to use along with how the data sources handled consent and credit for the data used. If a project does not have safeguards in place to manage consent for content used to "train" the algorithm such as opt-in or opt-out options, Kickstarter is "unlikely to allow the project". Any creator attempting to misrepresent the project or skirt guidelines "will result in restrictions from submitting a Kickstarter project in the future". The policy goes into effect for all projects submitted on or after Tuesday, August 29, 2023.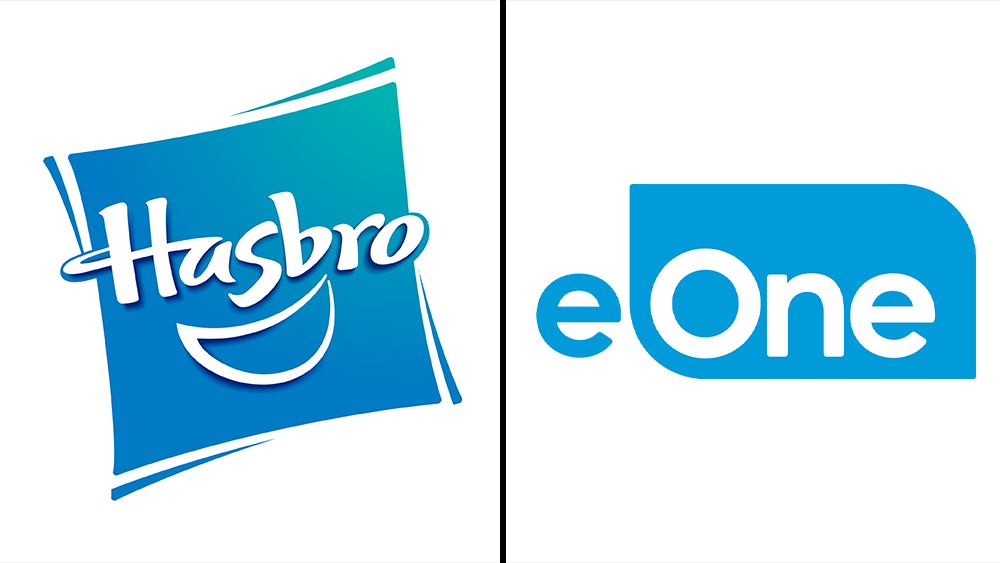 Hasbro announced the sale of the film and television studio Entertainment One to Lionsgate
. The deal includes the library of 6500 titles plus the film and television production assets of the company including the unscripted business and shows like
The Rookie, Yellowjackets,
and
Naked and Afraid
. The deal does not include any Hasbro-branded material such as
Dungeons & Dragons: Honor Among Thieves
, the planned
Dungeons & Dragons
television series, or the D&D FAST streaming network announced earlier this year. Excluded brands also include
Peppa Pig, Transformers, Magic: The Gathering, My Little Pony, Play-Doh, Monopoly,
and
Clue
among others. Hasbro CEO Chris Cocks said in a statement:
"This sale fully aligns with our strategy, and we are pleased to bring the process to a successful close. Lionsgate's management team is experienced in entertainment and adept at driving value, and we're glad to have found such a good home for our eOne film & TV business. We look forward to partnering with them, especially on a movie adaptation of Monopoly.

"Entertainment remains a priority for Hasbro. Hasbro will continue to develop and produce entertainment based on the rich vault of Hasbro-owned brands. We will also bring to life new original ideas designed to fuel all areas of Hasbro's blueprint including toys, publishing, gaming, licensed consumer products, and location-based entertainment. As part of the sale, we expect to move to an asset-lite model for future live action entertainment, relying on licensing and partnerships with select co-productions."
Hasbro announced plans to sell the company late last year, and the company sold the music division of eOne to Blackstone Group in 2021 for $385 million. The deal with Lionsgate will be for approximately $500 million and is expected to close by the end of the year. Hasbro purchased Entertainment One in 2019 for $3.8 billion.
That's all from me for this week! Don't forget
to support our Patreon
to bring you more gaming news content. Until next time, may all your hits be crits! Also, I plan to start streaming
Baldur's Gate 3
starting this weekend
so follow me on Twitch to be notified when I go live
!
Note: Links to Amazon, Humble Store, Humble Bundle, and/or DriveThru may contain affiliate links with the proceeds going to the author of this column.