Hello everyone, Darryl here with this week's gaming news! New Unearthed Arcana for
Dungeons & Dragons
, new release for
Paranoia
, a lost
Mystara
sourcebook for AD&D 2nd Edition to be released,
Macross/Robotech
legal struggles finally over, and more!
Don't forget, you can get all the news every week with
Morrus' Unofficial Tabletop RPG Talk
!
This week, Morrus and Peter talk about the Combat Maneuvers from Level Up 5e and EN Publishing's newest Kickstarter, Here There Be Dragons.
In case you missed it elsewhere on EN World this week: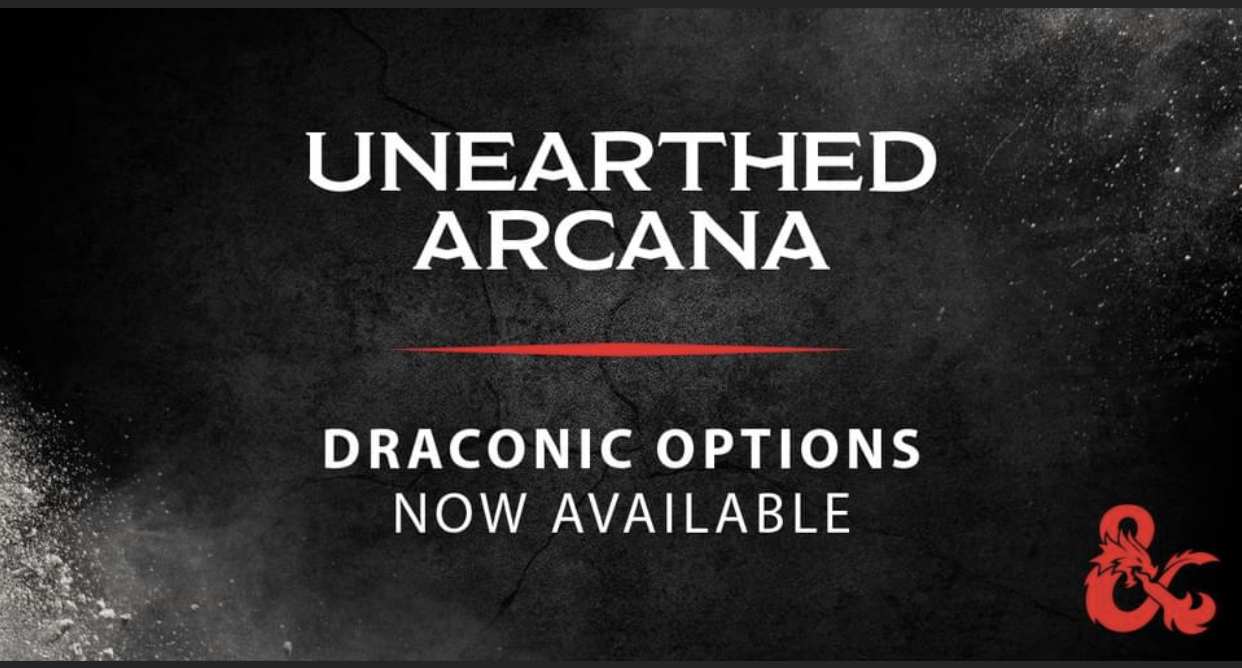 Wizards of the Coast released a new Unearthed Arcana playtest packet for new Draconic Options
. The specific Draconic options are new variants for Dragonborn and a playable version of Kobolds. The Dragonborn options include Chromatic, Metallic, and Gem ancestries. Each ancestry includes a breath weapon and resistance to a specific damage type, and each of the three also has a unique ability. Chromatic Dragonborn can become immune to their dragon type for 10 minutes once per long rest, Metallic Dragonborn can add an second breath weapon, and Gem Dragonborn gain the ability to communicate telepathically with any creature with a language and can gain a flight speed and the ability to hover for one minute once per long rest.
Kobolds are Small Humanoids with a walk speed of 30 feet, darkvision, a choice of three different draconic legacy options (advantage on saves against fear, a cantrip spell, or the ability to make tail attacks), and a draconic roar ability that grants yourself and allies advantage on attacks against enemies. There are also three new feats that allow you to tap into the power of the three different dragon types, and there is a selection of seven new spells ranging from levels 2nd to 7th with draconic themes.

Jeff Grubb announced the upcoming release of his "lost" sourcebook Known World of Mystara for TSR which was never published
. Wizards of the Coast gave permission for the sourcebook to be released on the website Vaults of Pandius, the "Official Mystara Homepage" managed by Shawn Stanley. The initial idea behind the book was to update the default setting of the BECMI line of
Basic Dungeons & Dragons
to the
Advanced Dungeons & Dragons 2nd Edition
system, but the scope was repeatedly changed by various members of management at TSR.
Grubb wrote about the experience on his blog in 2017
with a
follow-up post shortly after where he talked about the lost sourcebook
. The book is scheduled for release on
the Vaults of Pandius website on June 27
.
Friend Computer has authorized this columnist to inform all members of Alpha Complex of Red Clearance or higher that
Mongoose Publishing released a new supplement for the roleplaying game Paranoia titled Project Infinite Hole
. This book features expanded rules for the R&D Department of Alpha Complex, the organization responsible for helping all citizens and particularly Troubleshooters like yourselves with forty brand new experimental equipment ranging from Fluffy Safety Armor to the Jaws of Death. Ultraviolent Clearance members of Alpha Complex (also known as "Gamemasters") should also be aware of the new GM R&D Service Book with advice on how to use R&D in your games and a new Mission Book featuring the two adventures addressing the threat of a black hole. If you not of Ultraviolent Clearance and read the preceding sentence, please report to the nearest termination booth. Please be sure to tell your next clone that there will also be a 120 card R&D Deck ready for use in your games. The PDF is available on its own for $29.99 while the complete boxed set (with PDF included) is $59.99. Failing to add this expansion to your Paranoia games is treason.
Several weeks ago, I wrote about the
Warframe
-inspired RPG
Frame
which had a Kickstarter that was canceled due to harassment from the
Warframe
community,
reported on in depth by Dicebreaker
. The good news is the game is back…sort of.
Designer Spencer Campbell released an SRD for Lumen, the rules system that powers the unreleased Lumen and its Destiny-inspired predecessor Light
. The system is available as a free download ready to be adapted into any looter-shooter-style adventure setting. In fact, Campbell has launched a game jam on Itch.io to encourage creators to make their own
Lumen
-powered games.
The LUMEN Jam runs until June 11 and has very lax rules for those wishing to participate
.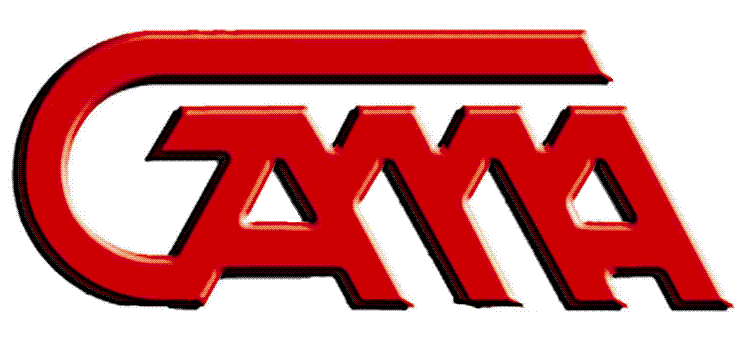 GAMA announced the return of the GAMA Trade Expo in 2022 in a hybrid online and in-person format on from March 14-18
. The event will take place at the Peppermill Resort & Casino in Reno, Nevada along with extended online events. The GAMA Trade Show was the last major in-person convention as the pandemic and the associated lockdowns began in March 9-12, 2020.
The lack of an in-person convention hurt the trade organization
, which reported a massive decrease in revenue over 2019 from $2.48 million down to just $810,000. The reduction of the expense of in-person shows such as Origins Game Fair and other cost-cutting measures helped mitigate the drop in revenue, but the organization still posted a $99,000 loss according to ICv2 reporting of fiscal filings. The first in-person convention for the organization since then will be Origins Game Fair from September 30-October 3 in Columbus, OH.

An agreement has finally been made over the rights to the anime Macross and its re-edited localization Robotech
. The backstory for this goes back decades as Harmony Gold licensed the rights to the anime
Super Dimension Fortress Macross
along with two other anime series (
Super Dimension Cavalry Southern Cross
and
Genesis Climber Mospeada
), which they re-wrote and re-edited into a single series called
Robotech
. Since then, Harmony Gold has claimed they have sole rights to use
Macross
and its associated IP outside of Japan, which has caused no end of legal issues over the years including an infamous legal battle with
BattleTech
and
MechWarrior
(
which I did a video about a couple of years ago
). This wasn't the only legal struggle with
Macross
though as two companies in Japan claimed ownership of the series, Tatsunoko Productions (who licensed the series to Harmony Gold) and Bigwest. The final agreement between the two companies allows Harmony Gold to continue using
Macross
material in the
Robotech
series while Bigwest can license and release the original
Macross
and its spin-offs in countries outside Japan, with each side reportedly receiving revenue from the other's releases. Hopefully this marks a final, definite end to the constant lawsuits and legal struggles for everyone tangentially related to the
Macross/Robotech
license that have been near-constant since the 1990s.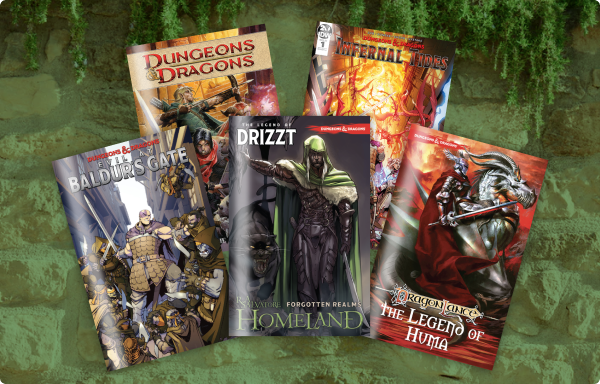 Humble Bundle has two new tabletop tie-in bundles.
The first from IDW Publishing features a collection of comics and graphic novels licensed from Dungeons & Dragons
. The collection features stories from
Dragonlance
,
Baldur's Gate
, Elminster, the classic
Dungeons & Dragons
cartoon,
Eberron
, and, of course, Drizzt Do'Urden. The bundle has four levels with the top tier of $25 getting you a total of 32 graphic novels and individual issues. This bundle benefits the Hasbro Children's Fund and runs until Monday, May 3.
But if the grimdark future is more your think, the Black Library is back with a collection of novels from Warhammer 40,000
. This bundle features 26 novels from across the 40K universe in multiple DRM-free ebook formats. This bundle benefits the Every Library Institute and runs until Thursday, March 6.
That's all from me for this week! Don't forget
to support our Patreon
to bring you more gaming news content. If you have any news to submit, email us at
news@enpublishingrpg.com
, and you can get
more discussion of the week's news on Morrus' Unofficial Tabletop RPG Talk
every week. You can
follow me on Twitch to get notifications when I go live,
subscribe to Gamer's Tavern on YouTube for videos on gaming history, RPG reviews, and gaming Let's Plays
, or you can listen to
the archives of the Gamer's Tavern podcast
. Until next time, may all your hits be crits!
Note: Links to Amazon, Humble Store, Humble Bundle, and/or DriveThru may contain affiliate links with the proceeds going to the author of this column.