Hello everyone, Darryl here with this week's gaming news! Free version of
MÖRK BORG
released,
BattleTech
fan site rebrands abruptly after rights issue, Apotheosis Studio to "wind down" in aftermath of abuse allegations, and more!
For a quick summary of the week's news, Jessica Hancock will bring you up to speed with
EN Live's This Week in TTRPG every Friday
.
Don't forget, you can keep up with all the week's gaming news in detail with
Morrus' Unofficial Tabletop RPG Talk
. This week, Morrus and Jessica talk about pitching your game to a publisher.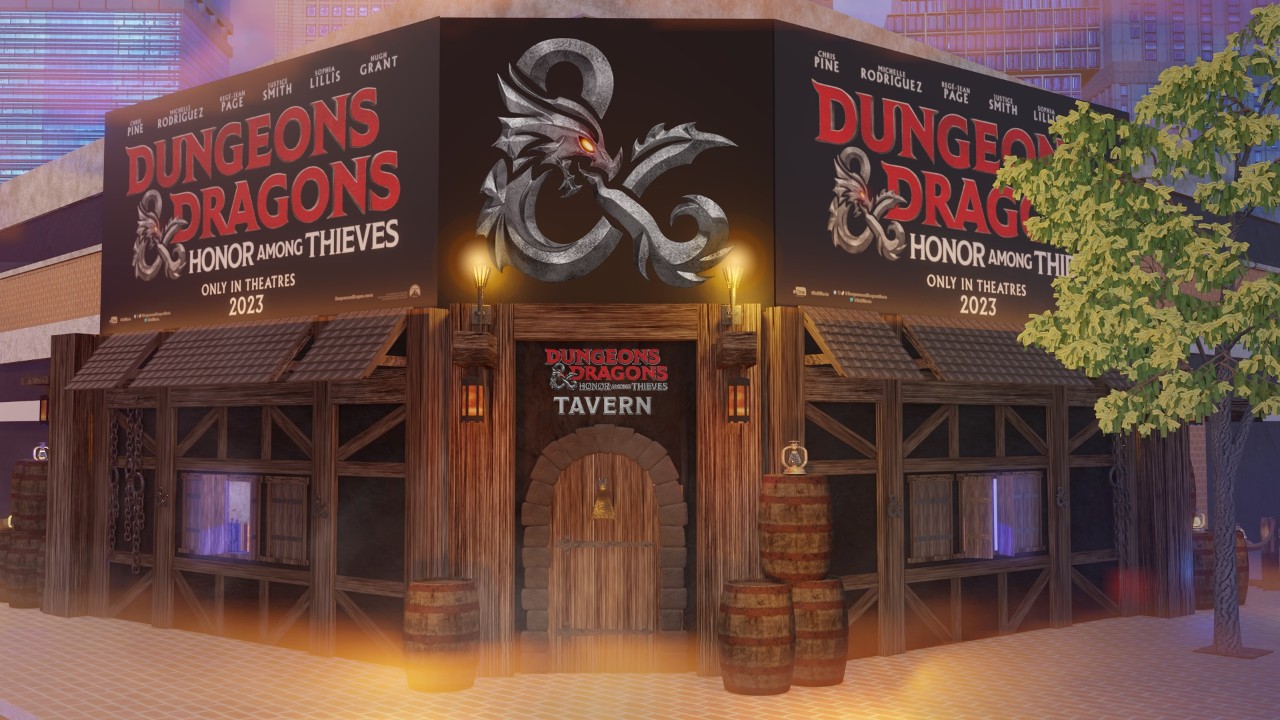 In case you missed it elsewhere on EN World this week:
A free bare-bones edition of the apocalyptic fantasy RPG MÖRK BORG has been released
. This version of the game includes all the rules and an introductory adventure
Rotblack Sludge
, but has the majority of the iconic graphic design and art removed from the book. From the announcement:
One day all will blacken and burn. Just as the Two-Headed Basilisks have predicted.

The world is dying, time is short. How will you face these last days? Robbing graves for soil-stained wealth, or facing down the apocalypse, hoping it can be fought?

MÖRK BORG

is a doom metal album of a game. A spiked flail to the face. Rules light, heavy everything else. This is the

BARE BONES EDITION

; free, (almost) artless and the typography and graphic design turned down from 11 all the way to a sensible 4-5. When we made the original book we sacrificed a lot of things on the experimental altar of aesthetics and theme. This edition removes all that; strips the flesh off of this monster and leaves behind a bare skeleton. Still animated, armed and anxious to reenact the satanic panic, but bare and without all the horns and ornaments.

This is FREE to download. You can choose to pay for it but please don't. It's meant to be free.

For the real deal, visit

morkborg.com

or your unfriendly local game store and ask for that yellow book with the blood-splattered demonic skeleton warrior. Say hi from us.
You can get the "Name your price" edition in Itch.io
.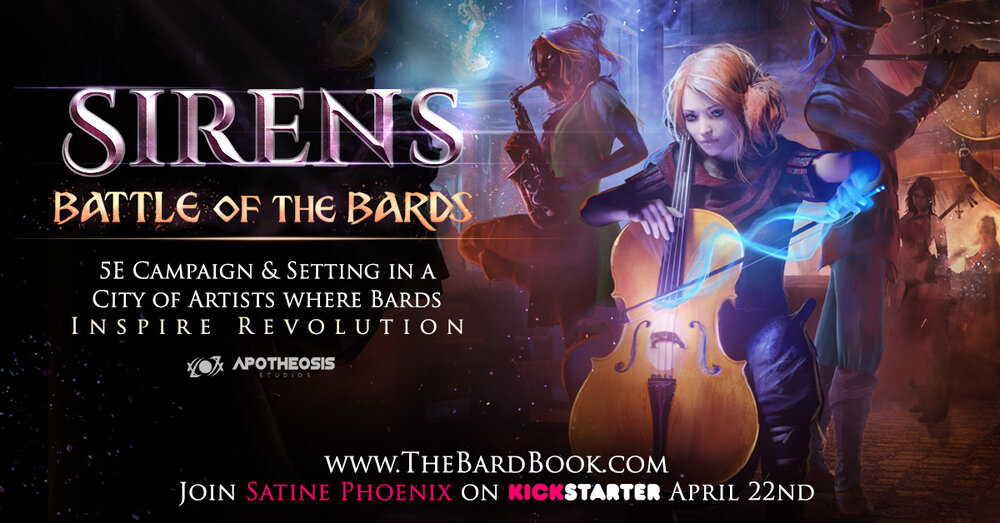 Apotheosis Studio, the company owned by Jamison Stone and Satine Phoenix, announced it will "wind down" in a statement
. The husband and wife team of Stone and Phoenix were at the center of multiple accusations in June both from within and adjacent to the tabletop RPG industry – from
freelancers
who
worked
on
Apotheosis Studio projects to
live streaming crews
who hired Stone and Phoenix as hosts for their projects to
tattoo artists
and many others – alleging non-payment, abuse, harassment, mistreatment, gaslighting, professional retaliation, claiming credit for the work of others, and more.
A draft of the statement was
obtained by Dicebreaker
in which Stone, who resigned as CEO of Apotheosis before re-instating himself a week later, stated that Apotheosis conducted an internal investigation of Stone and Phoenix (note: there is only one other employee at the company besides Stone and Phoenix) and found that "accusations…against Jamison and others on our team [Satine Phoenix] have been proven to be factually inaccurate". According to Dicebreaker, a second draft of the statement edited out the word "factually" from this sentence. Stone also blamed the "ramifications of cancel culture" for the "wind down" in the first draft, changed to "the extreme changes that we have had to make due to this situation" in the updated statement. In this statement and in an earlier one issued on June 17, Apotheosis Studio claims that all freelancers had been paid for their work on
Sirens: Battle of the Bards
, though
freelancer Crystal Mazur posted on Twitter that she was only paid on July 7
and alleged that other freelancers had not been paid.
The "wind down" will not involve dissolution of the company as it will continue to promote and sell products including licensed products from other creators. Fulfillment on the
Sirens: Battle of the Bands
Kickstarter will continue with "merchandise that we already have on hand for US backers" and that "refunds will not be issued".
The final draft of the full statement
is reproduced in the EN World article covering the story
.
Paizo announced details on a slew of new products for Pathfinder and Starfinder in the coming weeks
. The
Pathfinder Dark Archive
has two new character classes and a slew of secrets of the paranormal and supernatural for gamemasters to seed into their games.
The 224-page hardcover is available for preorder for $54.99
and
PDF for $14.99
with an expected July 27 release. The
Pathfinder Lost Omens: Travel Guide
highlights several points of interest along the Inner Sea with culture, cuisine, festivals, and more detailed for a variety of locations. The
hardcover is expected on August 21 with a retail price of $39.99
and
PDF for $27.99
. The classic Paizo adventure
Crown of the Kobold King
is getting a new deluxe edition collecting all three adventures updated for
Pathfinder 2nd Edition
into a single volume mini-campaign.
The hardcover is expected in early September with a retail price of $39.99
.
Starfinder
Interstellar Species
is on the way featuring deep dives on 25 playable
Starfinder
species plus new options for seven classes, rules for creating your own alien species, around 100 NPCs, and a brand new class, the evolutionist.
The hardcover is expected in October with a retail price of $44.99
.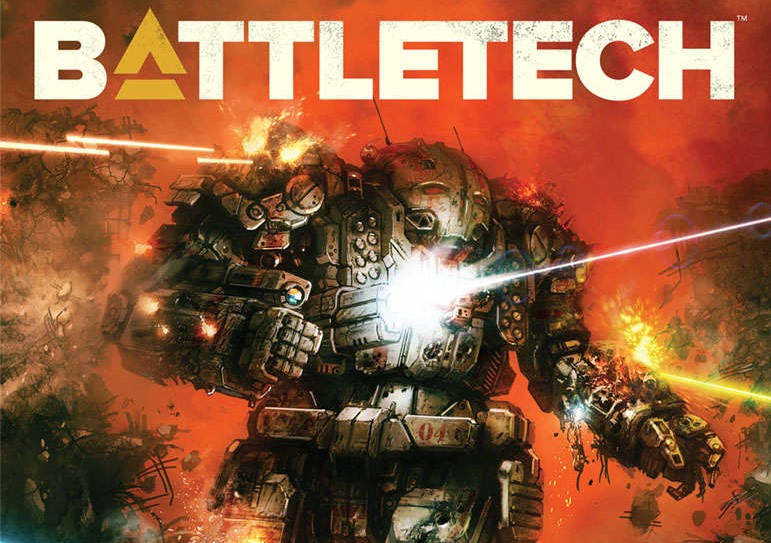 Catalyst Game Labs released a statement on Thursday evening about an incident involving a fan site
. The fan group "Everything BattleTech" abruptly rebranded to "Everything Sci-Fi" following a conversation with Catalyst Game Labs, causing some speculation in the BattleTech community. The statement clarifies that CGL did not ask for the rebranding and only contacted the owner of Everything BattleTech, David Anthony Vivas, regarding concerns from the BattleTech rights-holder (Catalyst Game Labs licenses the rights to BattleTech and Shadowrun from the sportswear and memorabilia company Fanatics who, thanks to a convoluted series of corporate buyouts and mergers, owns the rights to the FASA-created game lines). The statement does not go into details about the specific concerns from the rights-holder, but Vivas heavily monetized his groups by restricting access to his Discord server and posts of BattleTech artwork behind a paywall on his Patreon account. The Patreon also heavily featured BattleTech trademarks, trade dress, and other intellectual property and, even after the rebranding, still makes reference to "Blake" (a character from BattleTech lore) in reference to pledge levels. No other BattleTech fan communities have reported contact from Catalyst Game Labs or the BattleTech rights holders.
Modipheus released two new
Star Trek Adventures
products.
The first is a new adventure, Unforeseen Consequences
, which sends the crew to a station in the Lortano System who discovered their research into a nebula has been sabotaged by someone on the station. The PDF adventure is set in the Next Generation era with guidance to adjust for other eras and is available now for $4.99.
The second release is the Picard Season 1 Crew Pack featuring full character stats
for the characters from the first season of
Picard
. Included characters are Jean-Luc Picard, Cris Rios, Raffi Musiker, Dr. Agnes Jurati, Dr. Soji Asha, Seven of Nine, Elnor, and Narek plus rules for playing Romulan characters and game statistics for the ship
La Sirena
. The PDF is available now for $4.99.
That's all from me for this week! Don't forget
to support our Patreon
to bring you more gaming news content. If you have any news to submit, email us at
news@enpublishingrpg.com
, and you can get
more discussion of the week's news on Morrus' Unofficial Tabletop RPG Talk
every week. You can
follow me on Twitch to get notifications when I go live,
subscribe to Gamer's Tavern on YouTube for videos on gaming history, RPG reviews, and gaming Let's Plays
, or you can listen to
the archives of the Gamer's Tavern podcast
. Until next time, may all your hits be crits!
Note: Links to Amazon, Humble Store, Humble Bundle, and/or DriveThru may contain affiliate links with the proceeds going to the author of this column.