Hello everyone, Darryl here with this week's gaming news! More COVID-19 updates from conventions and companies, new
Dungeons & Dragons
Unearthed Arcana, new
Pathfinder
releases, Chaosium announces open license, and more!
And don't forget you can get the news every week in podcast form with Morrus' Unofficial Tabletop RPG Talk! This week, Morrus and Peter are joined by Andrew Gronosky from Shewstone Publishing to talk about Magonomia.
In case you missed it elsewhere on EN World…
Let's get the unpleasantness out of the way for what I hope doesn't stay a regular part of this column, an update on the effects of COVID-19 aka Coronavirus on the tabletop gaming industry.
PaizoCon 2020 has officially been canceled
. The convention was originally scheduled for May 24-27. The decision to cancel was made jointly by Paizo and the venue DoubleTree Hotels for the safety of staff members and attendees. Attendees will have the option for a full refund or to have their badge purchase rolled forward to PaizoCon 2021 "with a nice gift waiting for you".
Games Workshop announced the cancellation of Warhammer Fest 2020 in Birmingham, UK
. All events at Warhammer World and the Warhammer Citadel Café have also been canceled until further notice. Additionally,
all Games Workshop retail stores have closed until at least April 14
along with their factories and distribution centers. Current orders will be fulfilled but no new orders will be taken for physical products. Forge World, Black Library, and Games Workshop's other online stores will remain open for digital-only products.
WizKids announced they are canceling all convention exhibitions and events for the second and third quarter
, including Origins Game Fair and UK Games Expo.
There will also be several product delays for WizKids products including Dungeons & Dragons Icons of the Realms Figure Pack: Descent into Avernus: Arkhan the Cruel and The Dark Order
along with multiple HeroClix expansions and other board games. There is no current information on new release dates for the April release schedule.
Asmodee announced that all products will be delayed until at least May 1
, which includes all board games and print versions of
Star Wars
and
Legend of the Five Rings
releases from Fantasy Flight Games.
Wizards of the Coast announced the newest Magic: The Gathering expansion Ikoria: Lair of the Behemoths will be delayed
. The original pre-release was scheduled for April 17 with full retail release on April 24, but now both the pre-release and official release will be on May 15.
All Wizard Play Network events including WPN Qualifiers and Premiere Service Events are canceled through at least May 10
with several events moving to new locations at later dates.
Onyx Path canceled their Kickstarter for LegendLore RPG, a 5e rules adaptation based on the comic book The Realms
. The project launched on March 12 and had raised $9,885 of its $20,000 goal before shutting down on March 23.
Other game companies have announced delays in new product releases including
Catalyst Game Labs
,
Renegade Game Studio
,
Ares Games
,
Greater Than Games, Fireside Games, and Japanime Games
. Many of these delays are due to production issues, while others are tied to
the shutdown of hobby chain distributors Diamond Comic Distributors and Alliance Game Distributors
.
The first COVID-19 convention cancelation lawsuit has started
. Convention ACE Universe, originally scheduled in Boston, MA, for March 20-22, had to cancel due to government orders against large gatherings. They are currently suing their ticket management company GrowTix for not providing refunds for customers after a $680,000 payment and attempting to withdraw an additional $2.3 million from bank accounts without authorization. GrowTix responded to the lawsuit by stating ACE refused to provide funds to provide refunds to customers after over $2.9 million in ticket sales was transferred to them and the transfer request was authorized in the contract between the two companies. The lawsuit was filed on Monday in New York Federal Court.
Finally,
Tabletop Events will cease operations as of May 1, 2020
. The tabletop gaming event management company started off 2020 in a tough financial spot and multiple convention cancelations have wiped out the company's profits. All clients have until April 30 to export all data held on Tabletop Events databases and to issue refunds through their systems before they go offline permanently.
Okay, enough about the bad stuff. Let's talk about the good things going on in the midst of this crisis. Wizards of the Coast announced game store relief to help local game stores.
The Magic: The Gathering Mystery Booster set will be reprinted and sent to Wizard Play Network member stores free of charge
so that 100% of retail sales will go to the game stores. Local game stores are also authorized to charge tournament fees of up to $10 for tournaments run on
MTG Arena
through June 1.
Japanime Games announced a new program to support local game stores as well
. Any purchase made through their webstore will allow the customer to designate a local game store. Japanime Games will then PayPal 50% of the order to that game store, about equivalent to the profits the store would have made on an in-person sale. This offer is good "for the foreseeable future" and has no geographic limitations: "No matter where you live be it America, Europe, or the Moon, we will donate 50% of your order to a store of your choice." The timing is fortuitous as
pre-orders for Big Eyes Small Mouth 4th Edition, the anime-inspired roleplaying game, just opened this week
.
Catalyst Game Labs have discounted all PDFs for their Shadowrun and BattleTech game lines by 20% in their online store, with an additional 20% off for all other CGL game products
. The first 20% off is blanket across the entire store visible at checkout, while the additional 20% for non-
Shadowrun
non-
BattleTech
products are already indicated in their prices. The company has also put out a call for any local game stores with ideas on how they can help during this crisis to contact them. Catalyst has also posted to DriveThruRPG two new products, activity and coloring books for their two biggest game lines.
Both the BattleTech Activity Book
and
the Shadowrun Sixth World Activity Book
are "Pay What You Want" featuring coloring book style line art, word searches, crosswords, puzzles, and more.
Steve Jackson Games posted a COVID-19
update promising no layoffs at the company hopefully no layoffs in the future. They also announced that the upcoming
Munchkin Alphabet Coloring Book
will be free upon release.
They have also made the other half of The Fantasy Trip free on DriveThruRPG, the basic combat rules Melee
. If you picked up the magic rules in
Wizard
last week, you now have the entire core rules set for the vintage roleplaying game.
Several introductory guides to playing games online popped up over the last week.
EN World's own Michael Tresca talks about the basic styles of online play from play-by-mail to text to virtual tabletop
. Wizards of the Coast posted
a guide to playing Dungeons & Dragons online including links to free resources
like the Basic Rules and dice roller apps. Paizo also offered
its own guide to using virtual tabletops, voice chat programs, and other useful tools
with an overview of what each product can do for your games.
The ENnie Awards are still on schedule for this year despite COVID-19
. Currently, the deadline for submission for consideration for the 2020 ENnie Awards is May 2, 2020, by postmark (so long as it's in the mail by that date, publishers don't have to worry about shipping delays). The awards committee is also closely following industry updates and are prepared to make adjustments to deadlines and other schedules as needed. The ENnie Awards are presently scheduled for July 21 at 8:00 PM Eastern at Gen Con in Indianapolis, IN.
And now, back to our regular RPG news…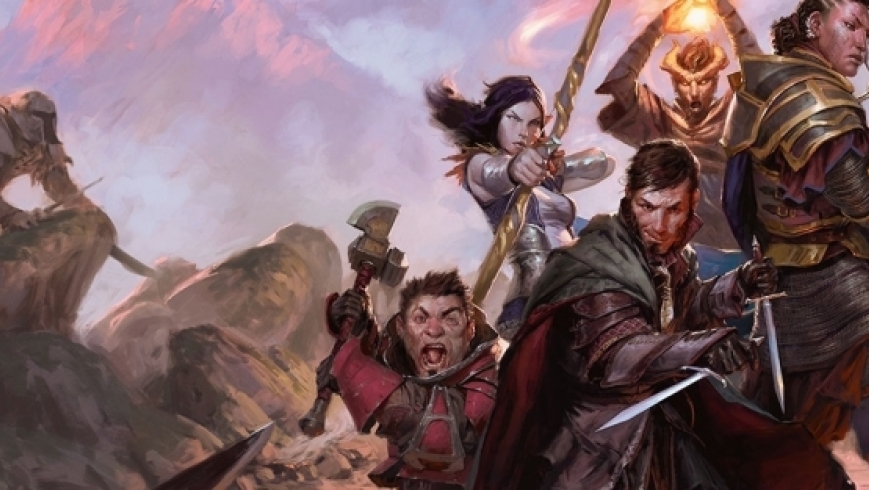 Wizards of the Coast released a new Unearthed Arcana for Spells and Magic Tattoos
. The twelve-page PDF features eleven new spells, eight of which are new Summoning spells with the associated fey, elemental, and spirit stat blocks while the other three are
acid stream
(a first level spell that shoots a line of acid),
otherworldly form
(transforming you and giving you some abilities of a Lower Planes or Upper Planes being), and
spirit shroud
(surround yourself with spirits who do extra damage when you attack and slows any creature you choose within 10 feet of you). The article also features eleven new tattoos and special rules for tattoo magic such as size or placement. The tattoos are treated as wondrous items that require attunement with several different effects from AC buffs to new movement powers to granting you the use of a spell and more.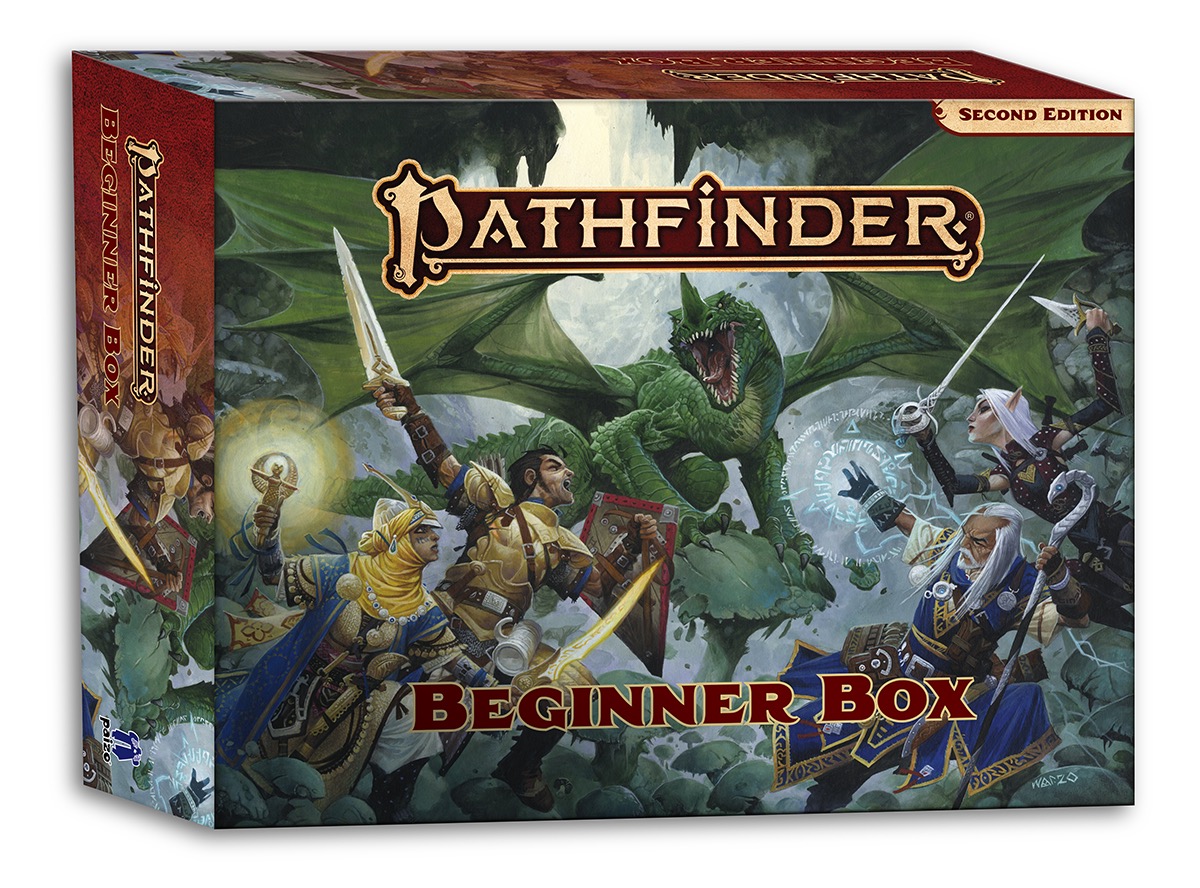 Paizo announced the upcoming release of the much-anticipated Pathfinder 2nd Edition Beginner Box
. The boxed set will include an 80-page book for players covering character generation and basic rules, a 96-page book for gamemasters with an introductory adventure and monster stat blocks plus advice for creating new adventures, four pre-made characters, four game reference cards for players with action options, over 100 stand-up cardboard monster pawns, and a set of dice. The
Hero's Handbook
will also include a solo adventure similar to the other Paizo beginner box products to help new players decide on what character they want to play through a Choose Your Own Adventure-style story. The boxed set will be available for a retail price of $39.99 and will be released this November.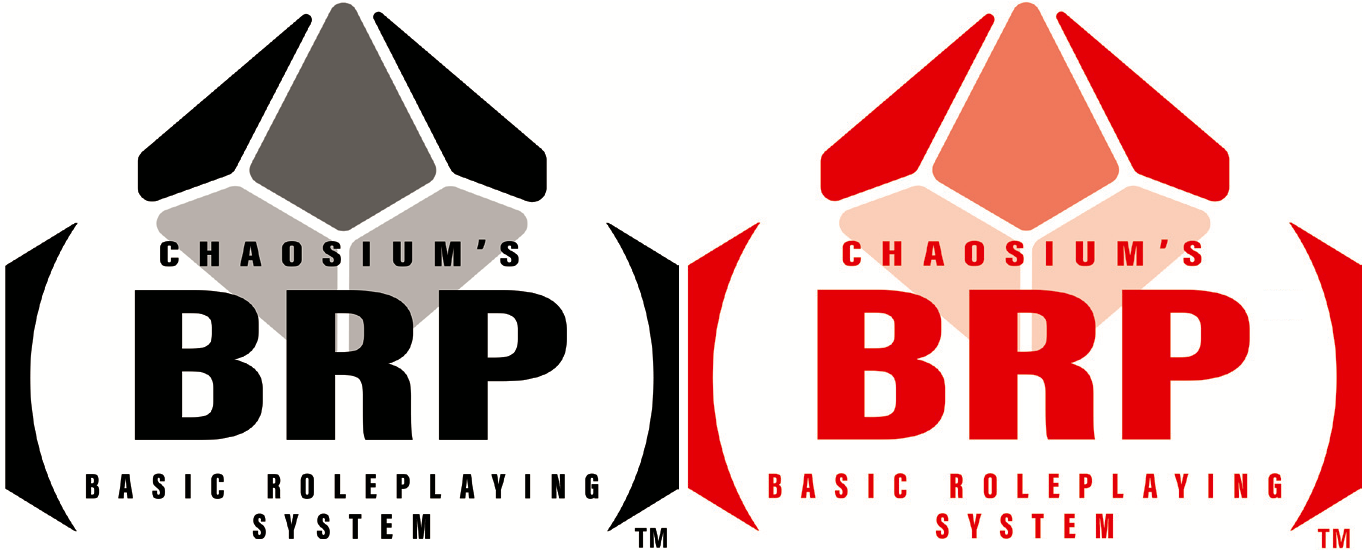 Chaosium announced the release of a System Reference Document for their Basic Roleplaying System under the Open Gaming License
. The Basic Roleplay System is the house system for the majority of Chaosium's products, including
Call of Cthulhu, RuneQuest, SuperWorld
, and more. Creators looking to make use of the BRP SRD to create their own products should pay close attention as the licensing requirements are different from the Open Game License as it specifically excludes several properties even if they're public domain, including any of the Lovecraftian Mythos and the legends of King Arthur, or any rules from other Chaosium RPGs not included in the SRD such as sanity, runes, or sorcery (you must create your own rules system and make sure it's not "substantially similar" to what is presented in Chaosium-produced games).
You can get full information about the license requirements as well as access to the SRD from Chaosium's website
.
Speaking of Chaosium, the second edition of the multiple award-winning Harlem Unbound by Chris Spivey and Darker Hue Studios is now available
. The updated version of the setting book for
Call oc Cthulhu 7th Edition
includes seven scenarios (four of which are brand new), new occupations tailored to 1920s Harlem, new Mythos monsters, pre-generated Investigators, a random plot generator, and a "crash course on addressing race in game".
The PDF is available now for $21.99 on DriveThruRPG now
, though if you want the print copy later you may want
to purchase through Chaosium directly
as you get the PDF now and a coupon off the print copy when it becomes available.
Modiphius announced the release of the Dishonored Roleplaying Game based on the stealth assassin video game series by Arkane Studios
. The 308-page book features all the rules needed to play the game, which uses Modiphius's 2d20 System. The game uses a pool of Chaos Points as a resource for GMs to replicate the video game's Order vs Chaos system, and players have access to Void Points to power their abilities. And yes, you can play as a pacifist as the combat system allows you to choose between killing or incapacitating enemies. The PDF is available now for $19.99 from DriveThruRPG at the link above,
while the print copy will be available for $39.99 with an anticipated release date in June
but…well, due to the current circumstances that may be delayed.
That's all from me for this week! Don't forget
to support our Patreon
to bring you more gaming news content. If you have any news to submit, email us at
news@enworldnews.com
, and you can get
more discussion of the week's news on Morrus' Unofficial Tabletop RPG Talk
every week. You can
follow me on Twitch where I'll be playing Yakuza 0 this Sunday and continuing my play-through of the Mass Effect series on Tuesday,
subscribe to Gamer's Tavern on YouTube for videos on gaming history, RPG reviews, and gaming Let's Plays
, or you can listen to
the archives of the Gamer's Tavern podcast
. Until next time, may all your hits be crits!
Note: Links to Amazon, Humble Store, Humble Bundle, and/or DriveThru may contain affiliate links with the proceeds going to the author of this column.