Hello everyone, Darryl here with this week's gaming news! More
Van Richten's Guide to Ravenloft
previews, our first look at
Adventures in the Forgotten Realms
for
Magic: The Gathering
, first
Critical Role
boardgame coming soon, Gen Con and PaizoCon Online updates, and more!
Don't forget, you can get all the news every week with
Morrus' Unofficial Tabletop RPG Talk
! This week, Morrus and Peter are joined by Claudio Pozas to talk about the business side of RPG art.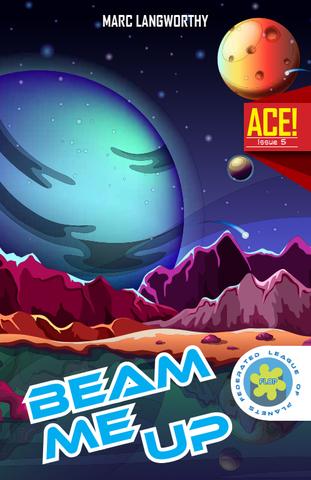 In case you missed it elsewhere on EN World this week: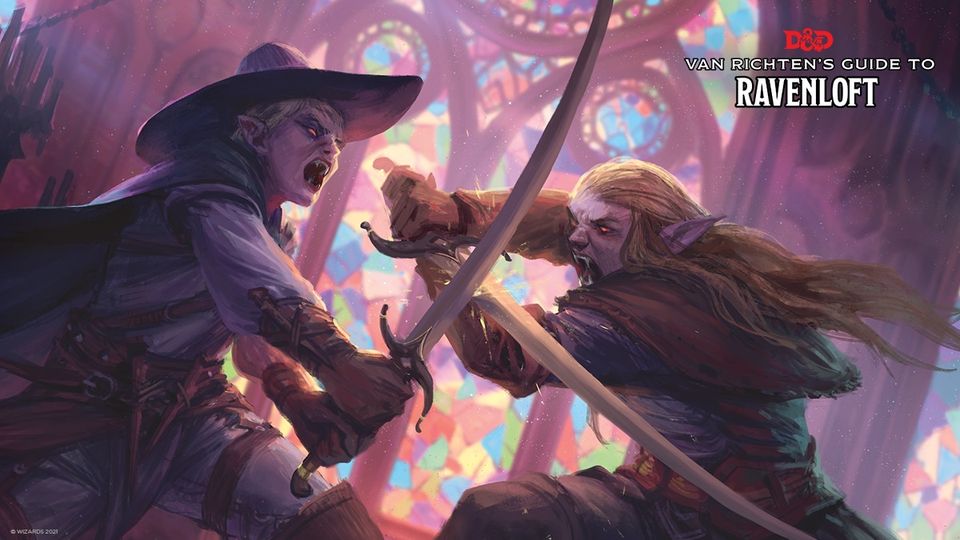 With only a few days left until its release
, we've got more previews and reviews of
Van Richten's Guide to Ravenloft
. First, Rob Weiland lists
his favorite parts of the new book and how the setting has both stayed the same and changed with this new edition
. We have more art previews, this time of specific characters.
We have the titular Rudolph Van Richten himself plus the shapeshifting bard Harkon Lukas
. And continuing the more thematic art previews, we also got five new pieces of art including
hexbloods, vampires, the reborn, a scientist creating a horrific magical living construct, and the Larissa Snowmane on board her ship River Dancer
.
Update
:
And now we have an in-depth review here on EN World from Beth Rimmels
! The hardcover release of
Van Richten's Guide to Ravenloft
is coming this Tuesday, May 18, with a retail price of $49.95
.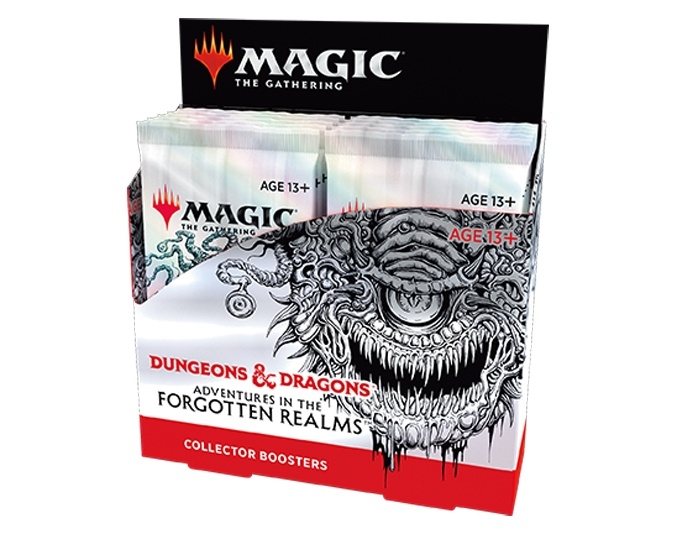 It seems like we went from barely knowing the release window to a deluge of information with multiple previews of the upcoming
Magic: The Gathering
expansion
Adventures in the Forgotten Realms
.
Tiamat looks exactly as terrifying as she should in the card art
, and the cart itself is no slouch as she has a casting cost of two colorless mana and one of each color as a flying 7/7 Legendary Dragon God that allows you to search your library for up to five different Dragon cards and place them in your hand. Bell of Lost Souls has more previews including the Vorpal Sword, an Artifact – Equipment card costing one black mana with an Equip cost of two black mana that gives equipped creature +2/+0 and Deathtouch (any creature blocking or being blocked by the equipped creature dies at the end of the round). Oh, and that's not all as it has an activated ability that costs five colorless mana and three black mana that can end the game on its own, "Whenever equipped creature deals combat damage to a player, that player loses the game."
Dicebreaker has a few more previews plus images of the new Basic Land cards
, each of which comes with an adventure hook for your D&D games as flavor text.
Adventures in the Forgotten Realms
comes out in pre-release between July 16 and July 22 with draft boosters, three foil double-sided Dungeon cards, a promo foil rare or mythic rare, and a d20. The main release comes July 23 with collector boosters (15 cards plus a token), draft boosters (15 cards optimized for the Draft tournament format), set booster packs (12 cards plus a token), theme booster packs (35 cards all based on a specific color theme), a bundle featuring 10 draft boosters and accessories, and a set of pre-constructed Commander decks.
Darrington Press, the game publishing imprint of Critical Role, announced the release date for their first board game, Uk'otoa
. The semi-cooperative card game has players take on the role of sailors attempting to survive the raging leviathan, Uk'otoa. From the product page:
All sailors fear the tales of Uk'otoa, the all-seeing Great Leviathan beneath the sea. The worst has come to pass—the beast has you in its serpentine clutches. As the toothy maw of Uk'otoa ravages your ship, you'll have to run, push, and sacrifice others to win!

Hexes are placed on the board to represent the wreckage of a destroyed ship, and are progressively removed as they are consumed by the dauntless Uk'otoa. Players take on the roles of two factions which they share with their neighboring players, and use cards to best position their two teams to survive. Each card in a player's hand carries immersive, gorgeous art and easy-to-understand icons depicting the movement it provides.
The game is set for release on May 27 to Critical Role online customers following soon to local game stores with a MSRP of $29.99.
And yes, there's already a sea shanty
.

April Kit Walsh and Evil Hat Games announced an open license for the roleplaying game Thirsty Sword Lesbians
. Creators are allowed under a Creative Commons Attribution Share-Alike 4.0 license to create their own derivative works as "Powered by Lesbians". This means that creators can make their own works using the rules system or supplements to the core game and sell those products commercially so long as they abide by the terms of the license, which includes also making the text available under the same open license. The license is slightly modified as the art assets of the original
Thirsty Sword Lesbians
are not included in the open license. However, it also means that creators using the license to create "a literary work (such as an RPG book)" also does not need to share their own art under the Share-Alike provisions of the license.
Full details about the license are available on the Powered by Lesbians website
.

More information is available for this year's in-person Gen Con including badge registration
. As previously announced, the convention will take place between September 16-19 in Indianapolis, Indiana, in a reduced capacity. Starting at noon on Sunday, May 23, a limited number of 4-day passes will go on sale and this will be the only batch of 4-day badges available – once they sell out, they're sold out (though more single-day badges may become available later). Those who pre-purchased badges for the cancelled 2020 convention who elected to roll over their attendance to 2021 should already have badges assigned to them under their "My Packets" page along with the option to roll attendance over to 2022. The 4-day badges will cost $113 while single-day badges vary ($62 for Thursday or Friday, $77 for Saturday, and $15 for Sunday) and Trade Day badges will be $135. Registration for Gen Con Online will be free and for in-store events at local game stores for Gen Con Pop-Up will be $5 with both of those registrations opening on June 27.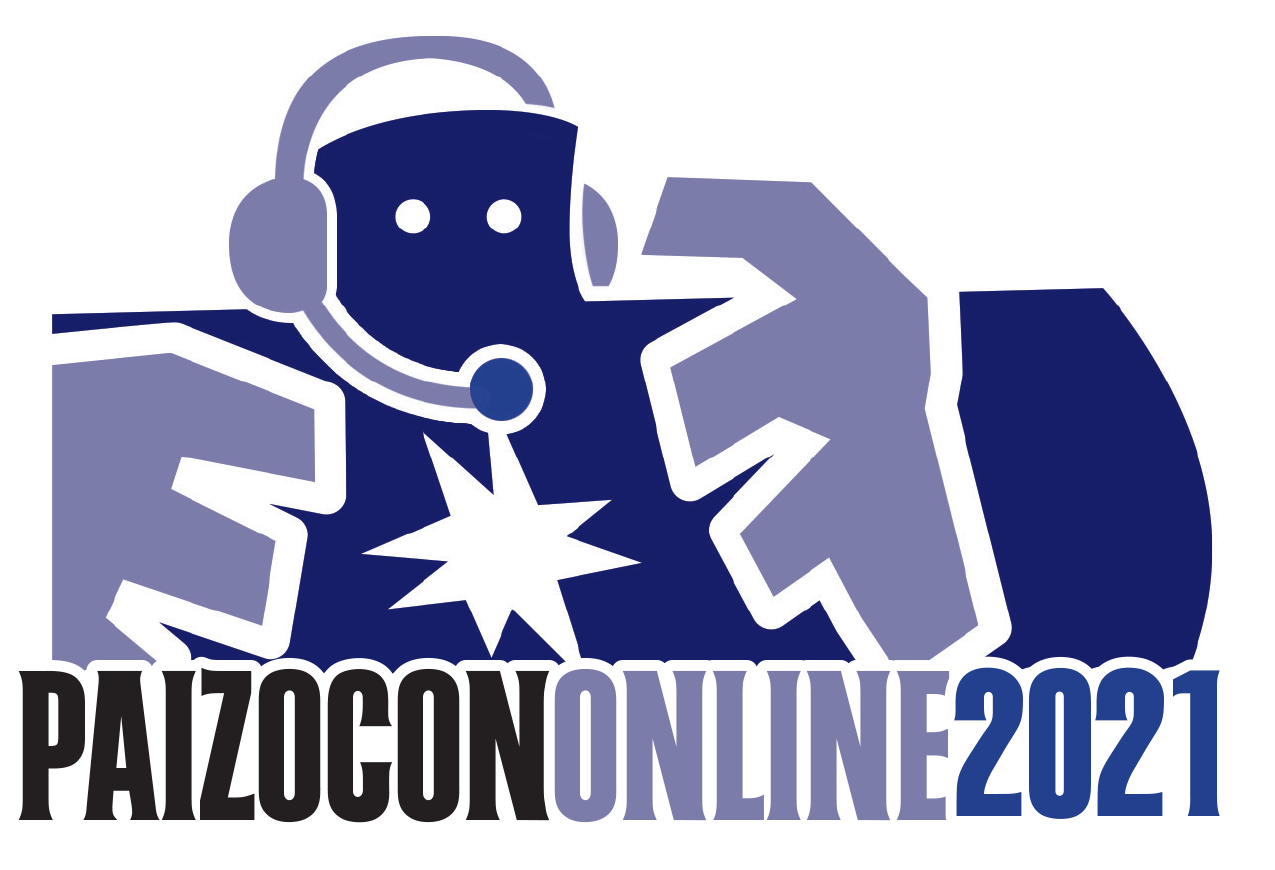 Of course, Gen Con isn't the only convention as PaizoCon Online is just around the corner May 28-31
. Paizo announced a list of events for the convention on their blog, including the launch of the Year Four storyline for
Starfinder Society
organized play "Year of the Data Scourge", two new releases for
Pathfinder Society 2nd Edition
along with a new Bounty, and other events for both
Pathfinder 1st Edition
and
Pathfinder Adventure Card Game
. There will also be
panels live streamed on the Paizo Twitch channel
and
more panels and events from Paizo and third-party publishers on the Paizo Events Discord
. And, of course,
lots and lots and lots of online games with multiple ways to play
including Roll20, Fantsay Grounds, Foundry, Play-by-Post, Google Slides, Discord, and more. Wait, Google Slides? Isn't that their version of PowerPoint? How does that—Nevermind, I'm sure it makes sense to someone. Registration costs $25 handled via Warhorn, but there are a limited number of sponsored badges for attendees who cannot afford the fee.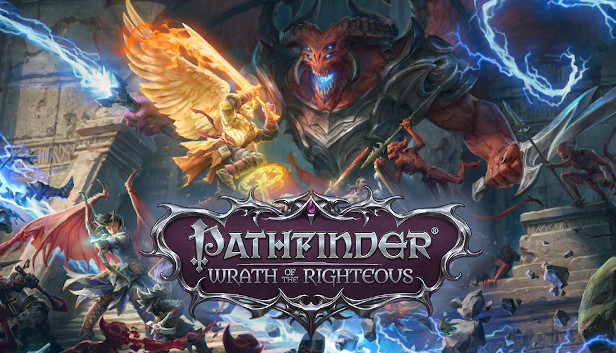 Speaking of Paizo and online gaming, Owlcat Games announced the release date for Pathfinder: Wrath of the Righteous
. The original Kickstarter estimated a release of June, but feedback during the beta testing period plus new features added through stretch goals pushed the release back a bit. However, you can get your hands on the game starting on September 2 available to pre-order through the Owlcat website or
add to your wishlist on Steam
. And just so you know that time isn't being spent idly, Owlcat also announced the second beta is now available to Kickstarter backers who pledged high enough for access. The update linked above also includes information about what's been added in this new beta including an updated UI and tutorial, a graphics upgrade, new characters, a romance option with an NPC, and more. The beta version can be downloaded now through Owlcat's website under Digital Downloads for those who have access, while those who already participated in the previous beta can simply update their game via Steam.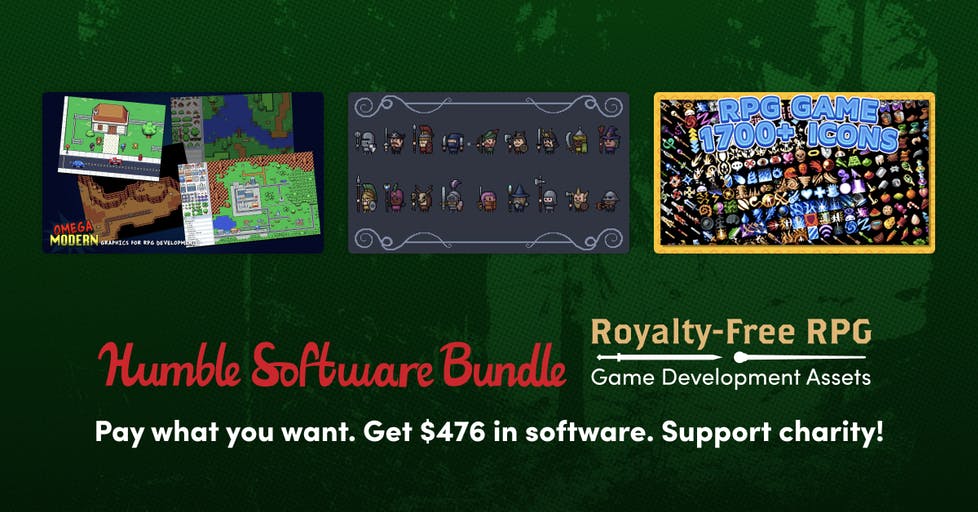 While the Royalty-Free RPG Game Developer Assets Bundle on Humble Bundle is meant for video game development, there's still a lot to want for tabletop gamers
. These asset packs are full of sprites, tiles, icons, portraits, and more perfect for virtual tabletops and map creation. And, because they're royalty-free licenses, you can use these assets in module sets to sell on your favorite VTT marketplace. This bundle benefits Child's Play and Able Gamers, and runs until Thursday, May 27.
That's all from me for this week! Don't forget
to support our Patreon
to bring you more gaming news content. If you have any news to submit, email us at
news@enpublishingrpg.com
, and you can get
more discussion of the week's news on Morrus' Unofficial Tabletop RPG Talk
every week. You can
follow me on Twitch to get notifications when I go live (which is likely with Mass Effect Legendary Edition out now),
subscribe to Gamer's Tavern on YouTube for videos on gaming history, RPG reviews, and gaming Let's Plays
, or you can listen to
the archives of the Gamer's Tavern podcast
. Until next time, may all your hits be crits!
Note: Links to Amazon, Humble Store, Humble Bundle, and/or DriveThru may contain affiliate links with the proceeds going to the author of this column.
Last edited: