Hello everyone, Darryl here with this week's gaming news! Yet another charity release from Wizards of the Coast,
Eberron: Rising from the Last War
is on store shelves now, an update on the
Dune RPG
, more shake-ups at GAMA, and more!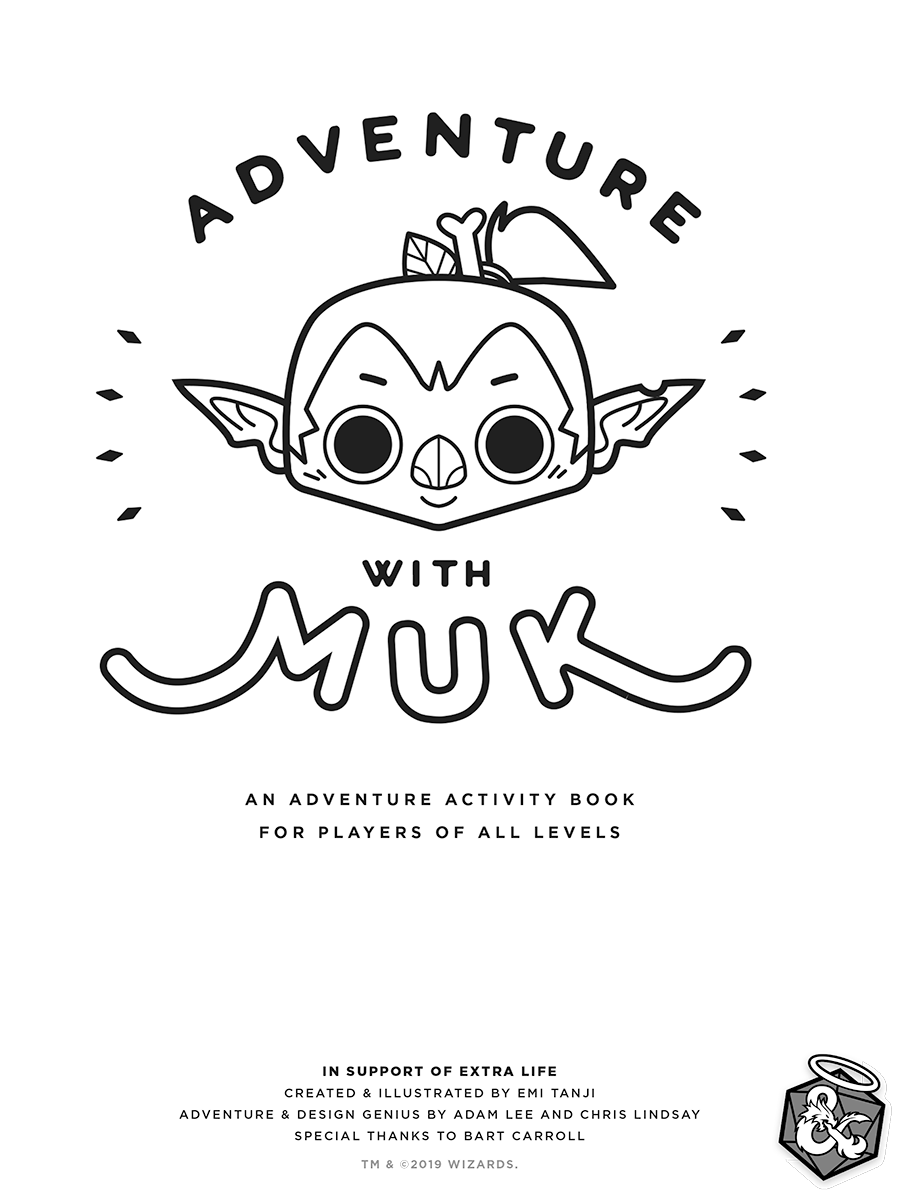 Wizards of the Coast released yet another Extra Life charity release, an activity book titled Adventure with Muk
. The forty-four page book features puzzles, crafts, activities, pictures for coloring, and the other sort of material you'd expect in an activity book. The book is suitable for children if you have any kids around, but it's also perfect for adult gamers who still have a bit of childhood whimsy. And there's also a custom Dankwood goblin character sheet.
The book is available on the Dungeonmaster's Guild as a PDF for $4.99, meaning you'll have to print it out yourself to enjoy as a standard activity book
. All proceeds for Wizards of the Coast from the sales of this book will go to Extra Life, which benefits the Children's Miracle Network children's hospital charity.
Eberron: Rising from the Last War
is finally out in both game stores and mass markets. In case you're not sure if the book is for you,
Wizards of the Coast released one final preview, the Arcane Propulsion Arm
. This prosthetic arm not only functions as a 1d8 force damage melee weapon, it also be thrown (though I'd imagine it would look more like a rocket-fist) with a range of 20/60 ft.
If you're not sure what exactly is in the book, EN World has a full list of all the included content
. On his blog, Eberron creator Keith Baker
goes over all the changes to the world since its inception
and useful for new players,
a full blog post on the history and (for lack of a better word) culture of the Warforged
, one of the most iconic creations of the Eberron setting.
And for those of you who previously purchased the
Wayfarer's Guide to Eberron
and aren't sure from the descriptions what you'll get in
Rising from the Last War
that's different, Wizards of the Coast posted the above chart on one of their live streams a couple of months ago.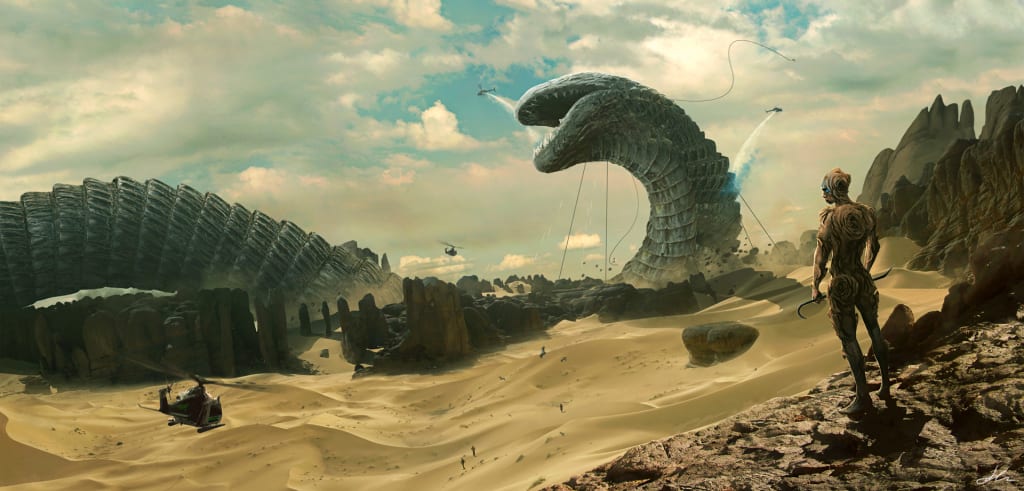 Since it was announced over a year ago, very little has come out about the
Dune
roleplaying game based on the Frank Herbert novel series. Before now, all we've known is that Cubicle 7, which obtained a "master license" for tabletop gaming
[Correction: It is Gale Force Nine which holds the master license, not Cubicle 7. -D]
meaning they have the right to sublicense to other companies, granted such a license to Modiphius.
Now we have a bit of news, the lead developer for the game will be Andrew Peregrine
. Peregrine's credits include rules and products for
Doctor Who Roleplaying Game, Firefly, Buffy the Vampire Slayer, Leverage,
and
Judge Dredd & The Worlds of 2000 AD
so he's well experienced with licensed products using a variety of pre-established rules systems (since it's most likely going to use Modiphius's 2d20 System, though that's yet to be confirmed). The only other information we have is that a team of writers for the launch line is already in place and working on the game, but we still don't know who those writers are or when that launch will be.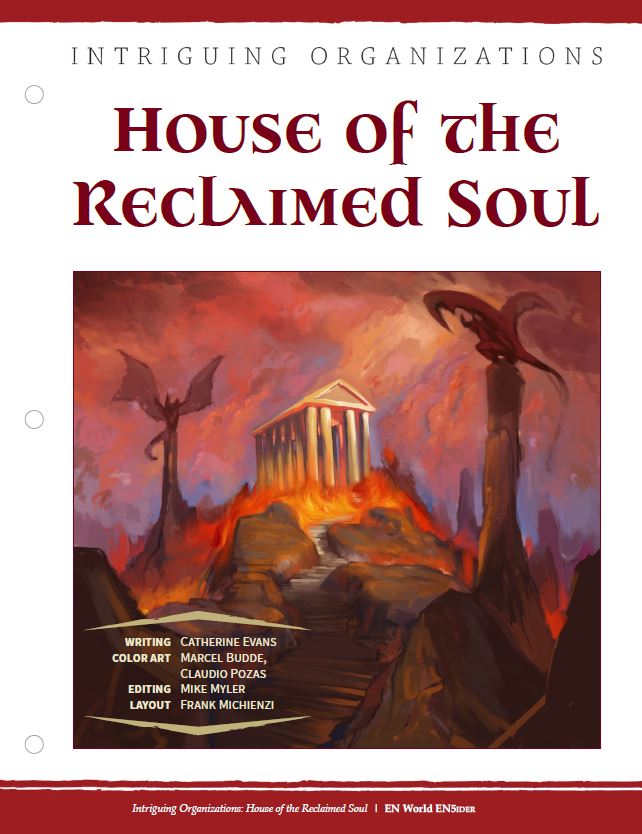 In case you missed it elsewhere on EN World this week, here's the roundup of all the stories and posts we've covered!

A few more details have come out about the upcoming Dungeons & Dragons video game, Baldur's Gate 3
. Larian Studio announced they are opening a new studio in Malaysia in order to ease the rigors of development on the title. The idea is to spread the work of game development across multiple time zones in order to reduce crunch for designers. For those who don't watch much video game industry controversies, "crunch" is the term for mandatory long workhours ranging from 80 to up to 100 hours per week required of developers in order to meet arbitrary release deadlines leading up to a game's launch. Larian Studios CEO Swen Vincke said that splitting the work across time zones allows more work to be done without overworking employees in an unhealthy environment.
'We did this for Divinity: Original Sin 2, which we made in two years. For such a large RPG, it's unheard of. This had to do with the fact that we can send the work to Canada. So, I can go to sleep while the team in Canada is working further on the game but when I woke up in the morning, a lot of work is already done. The game we're making, Baldur's Gate 3, is an insanely big game. It's super complex for us to develop for the players and it's a really complex game to make. Given the size of it, we all need the help we can get to make it.'
Vincke, in his speech at the Level Up KL game festival in Malaysia, also said about
Baldur's Gate III
: 'We want to make Baldur's Gate 3. It's based on the 5th edition of Dungeons & Dragons so there's a lot of stuff that I think that we're going to add into it. There are also innovations and things you haven't seen before but we'll never know which one the fans are going to like it or not. I hope the fans like it because we put a lot of effort into it. It's very different at its core. For me, the biggest difference is probably the class-based gameplay. The similarity, however, is that both Divinity: Original Sin and Baldur's Gate 3 will try to give you a lot of player agency. You decide to do something. The Dungeon Master thinks and says, "Sure, roll D20". They just check and we'll see if it goes or not. That's the fun of it. We're trying to do the same but in a video game, the game itself becomes the Dungeon Master. So we have to figure out upfront on what you're going to be doing, for example, in terms of stupidity and have the game world reacts to you. That's what we want to try. I think we have cool stuff in there.'
The link above has more information from Bell of Lost Souls from various interviews and statements made at the conference, but at this time we still have no release date information or idea of what platforms the game will be released on.
The internal conflict at GAMA has begun to flare up again as Director-at-Large Brendan Bell has resigned
. Bell, who was also Vice President of Specialty Market Sales at Asmodee North America, took the job of Director-at-Large in December 2018 following the resignation of Mike Webb of Alliance Games Distributors. Webb's resignation last year was part of a long series of issues including the resignation of several high profile members within the organization stemming from two controversies – the choice of GAMA to not renew the contract of Executive Director John Ward after almost a decade in the role and the Board of Director's handling of the physical altercation involving President Stephan Brissaud involving security at Gen Con in 2018. The Board of Directors has started the process of soliciting a temporary replacement to finish out the term until the next annual membership meeting in June of 2020.
Paizo and Dynamite Comics partnered with Humble to release a massive library of both Pathfinder sourcebooks and Pathfinder comic books
. For those looking to fill out their Pathfinder 1e collection, this bundle contains seventeen DRM-free PDFs of core rulebooks, sourcebooks, and adventures plus thirty-nine comic books and graphic novels set in the Pathfinder world. This bundle runs until Wednesday, December 11.
There are also a few days left in the Voices of Heresy Bundle featuring over $600 worth of audiobooks and audio dramas set in the Warhammer 40K universe
, including
The Buried Dagger, The Long Night, Fulgrim, Horus Rising
, and more. You need to hurry to get something to fill the silence of your holiday traveling as the bundle ends on Wednesday, November 27.
If you do a podcast, let's play, YouTube videos, or anything else that has ever sent you looking for how much professional sound effects or sound clips cost, you know exactly how expensive these collections can be.
The Music & Sound FX Bundle is a huge collection of royalty-free sound effects, music cues, vocal samples, and more for an incredibly low price
. This is perfect for those looking for unique background music, vocal "barks" and samples to fill crowd noise ranging from action to horror to sci-fi with specialty packs like "zombie" or "goblin", or sound effects for swords, spells, guns, atmospheric sound, and pretty much everything you need to flesh out your audio production. Thus bundle runs until Tuesday, December 10.

So many new subgenres label themselves with the suffix "-punk" in some misunderstanding that it means "remix" or "inspired by" a particular aesthetic or time period – steampunk, dieselpunk, cattlepunk, stonepunk. The thing is, the –punk origin comes from cyberpunk where the "punk" meant
punk
, like good old-fashioned DIY rebellious fight-the-man punk rock.
So when I saw a game called Moon Punk, I wasn't sure which way they'd go until I saw the tagline "A tabletop roleplaying game about fighting oppression on The Moon"
. This Powered by the Apocalypse game takes place on a colonized Moon ruled by The Authority and the players take on the roles of Punks rebelling against The Authority and fighting the oppression and injustices of the system. The PDF is available for a $15 pledge, an at-cost softcover for $20, and an at-cost hardcover for $30. This project is fully funded and has many stretch goals to add new writers and content to the game until it closes on Sunday, December 1.
Mongoose Publishing is bringing back the old boxed campaign set with the Deepnight Revelation Boxed Set for Traveller
. The box includes two adventure books, a guidebook for the campaign, a referee's handbook, huge poster map of the
Deepnight Endeavour
, and a deck of cards covering mission briefings, standing orders, and mission roles. The campaign itself sends the crew of the
Deepnight Endeavor
to investigate a mysterious signal at the mouth of the Great Rift where they will need to stop a mass extinction on a galactic scale. The PDF is available for a £45 (about US$59), the physical box for £70 (about US$91), and a special deluxe edition with dice, notepads, pens, pencils, patches, and more for £120 (about US$155). This Kickstarter is fully funded and runs until Sunday, December 1.
Free League Publishing have pulled in the creator of the award-winning Tales from the Loop RPG for a new game, Vaesen – Nordic Horror Roleplaying
.
The game takes place in an alternate 19th Century Northern Europe where mythology is real and "the forest" is a deep, dark place to be avoided by normal people because of the whispers of ghosts, trolls, werewolves, dragons, the Fair Folk, and worse. However, you were born with the Sight, the ability to see what others cannot and the ability to know exactly who and what is out there lurking in the shadows. The rules system will be based on the Year Zero Engine, the system used in
Tales from the Loop, Mutant: Year Zero
, and the upcoming
ALIEN Roleplaying Game
. The PDF is available for SEK 250 (about US$26), the printed book for SEK 350 (about US$37), and more levels to add on accessories, limited editions, or physical stretch goals. As you can imagine, this project funded in a matter of minutes and has until Wednesday, November 27 to finish unlocking stretch goals.
That's all from me for this week! Don't forget
to support our Patreon
to bring you more gaming news content. If you have any news to submit, email us at
news@enworldnews.com
, and you can get
more discussion of the week's news on Morrus' Unofficial Tabletop RPG Talk
every week. You can
follow me on Twitch where I'll be streaming The Stanley Parable this Sunday and starting a new campaign on BattleTech later this week,
subscribe to Gamer's Tavern on YouTube for videos on gaming history, RPG reviews, and gaming Let's Plays
, or you can listen to
the archives of the Gamer's Tavern podcast
. Until next time, may all your hits be crits!
Note: Links to Amazon, Humble Store, Humble Bundle, and/or DriveThru may contain affiliate links with the proceeds going to the author of this column.
Last edited: