Hello everyone, Darryl here with this week's gaming news! MAD Magazine and professional wrestling take on D&D, new playable D&D race from Wizards of the Coast for charity, more
Pathfinder 2nd Ed
previews, a new flagship product from Green Ronin, and more!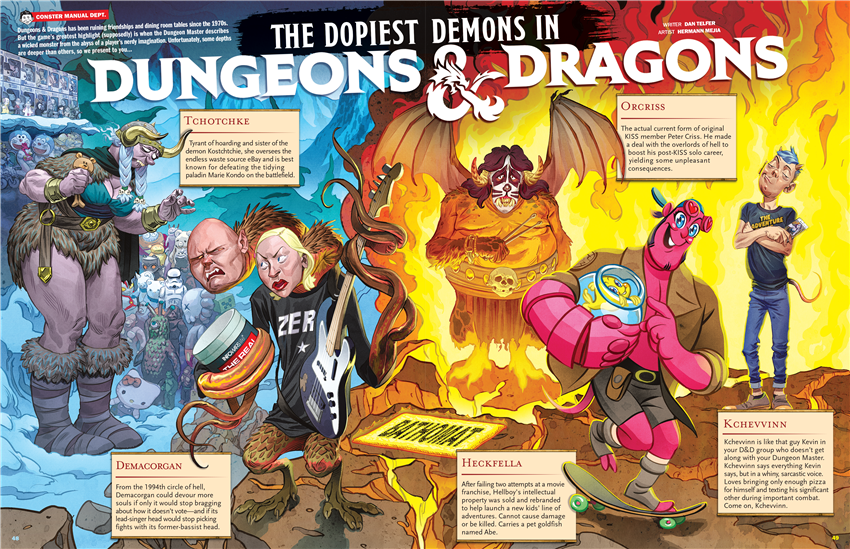 MAD Magazine, the satirical magazine of my and many others' childhoods founded by William M. Gaines, is taking on Dungeons & Dragons in its newest and final issue
. The article is "The Dopiest Demons in
Dungeons & Dragons
" and features such classic monsters as Demacorgan, Heckfellow, and Kchevvinn. For those worried the "joke" would be tired D&D clichés, the article actually uses the framework to poke fun at Smashing Pumpkins, KISS, serial eBay shoppers, family-friendly film reboots, and that one person at the game table that always seems to be consistently just The Worst. You can find out all of the dopiest demons in
MAD Magazine #10
on newsstands and comic stores soon. This is also the final regular issue of the rebooted
MAD Magazine
as the magazine will shift to reprinting material from its 67-year history and only include new original material in special year-in-review issues.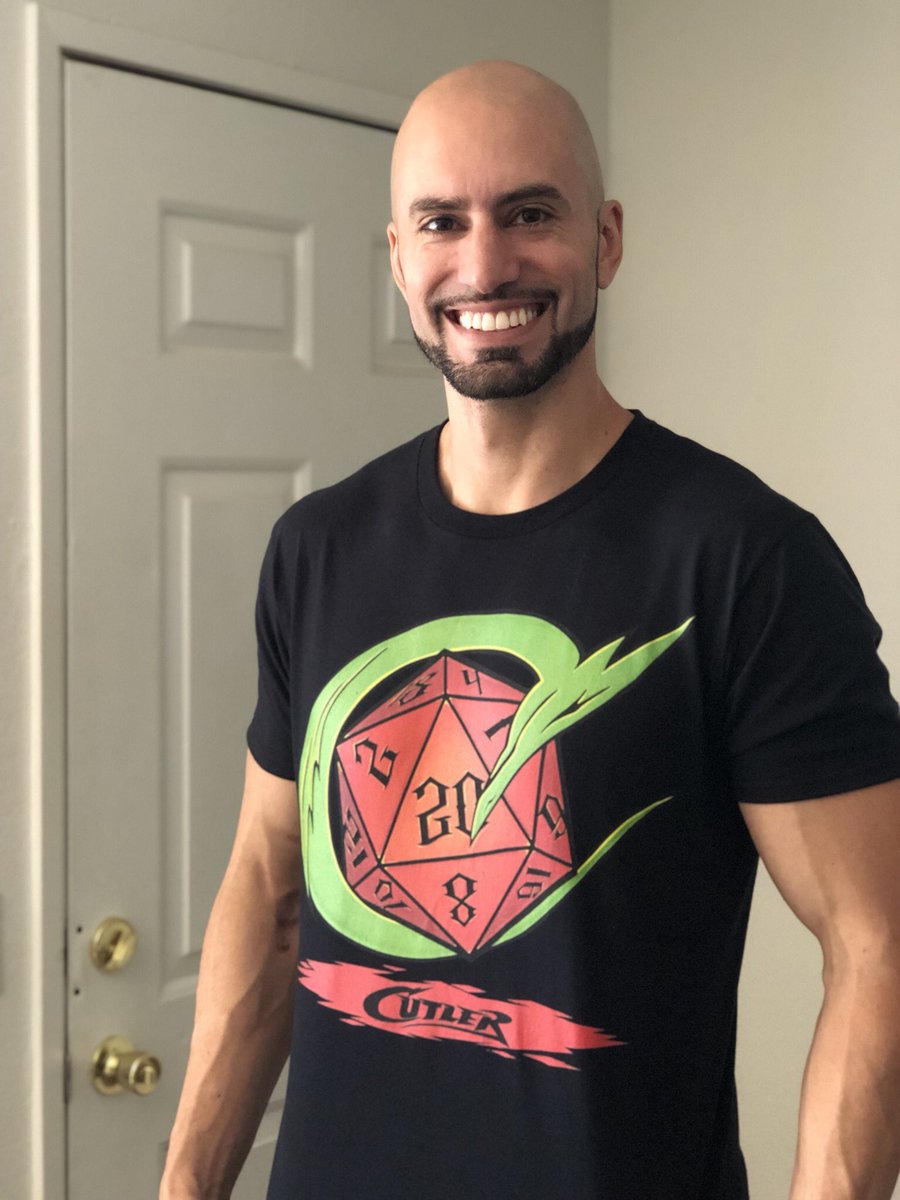 So have you heard about the wrestler who hates D&D
? At this point, it seems almost old news, but now that the furor has died down some, I wanted to explain what's going on here for those who may not follow wrestling. Maxwell Jacob Friedman aka MJF is an indie wrestler who just signed on to a new wrestling promotion called All Elite Wrestling (aka AEW) which launched this year. He is what is known in wrestling as a "heel", which is the industry term for the "bad guy". MJF is a bit old-school as he pretty much stays in character all the time, even on social media, in interviews, and on podcasts. As is typical for heels, he is feuding with a "face" (aka "good guy") wrestler named Brandon Cutler. Cutler, who is an AEW wrestler as well as Executive Content Producer for the promotion, is a huge D&D fan whose ring attire includes D20s in the design and whose finisher is the TPK (a spinning side slam that involves spinning the opponent around a few times before slamming them to the mat). Because of this, MJF (whose gimmick is…well, pretty typically for wrestling, an egotistical bully type…I mean he puts a ™ after his name) posted an image of himself in gym attire posing with the caption "I don't play Dungeons & Dragons" in order to taunt Cutler. Cutler responded with his own fitness pose picture saying "I do play Dungeons & Dragons".
And that probably would've been the end of it if there weren't a large overlap of wrestling and roleplaying fans…and also a large number of fans of one but not the other. The lack of context when the tweet went out led to those who didn't understand this was an angle (the wrestling term for a scripted storyline) to see MJF as exactly what his character is: An egotistical jock bully picking on the nerds like this was 1986. After the tweet spread through social media, responses came from
Dungeons & Dragons
fans including Joe Manganiello (who posted his cover shoot from
Muscle & Fitness Magazine
), actress and model Clare Grant, and of course Matt Mercer who, in typical Matt Mercer fashion, showed class and knowledge in his response: "Sounds like you probably had a bad introduction to D&D, friend. No worries! I did too! With the right group, and a bit of trust, you'll have the time of your life. Heck! Maybe ask @BranCutler to run a game for you after he picks you up off the mat! <3"
MJF has not stopped his attacks on
Dungeons & Dragons,
stating that this wasn't "a character" while calling the entire gaming culture "trash", though that is exactly what MJF would say if he were in character and now you know why I have never before attempted to do news coverage of professional wrestling. Brandon Cutler and MJF will face off in a one-on-one match on the premiere episode of TNT's All Elite Wrestling on October 2.
Wizards of the Coast released a special charity adventure called Locathah Rising to support Extra Life
. The 39-page PDF includes a new
Dungeons & Dragons 5th Edition
adventure for 9th level locathah characters by Christopher Lindsay and includes rules on creating locathah player characters. Locathah are humanoid fish people who look less like The Creature from the Black Lagoon and more like a tuna with arms and very large tail fins that function as feet. The PDF is available for $9.99 and profits from the sale go to the charity Extra Life.
Paizo previewed the second of the five factions due to be detailed in Lost Omens Character Guide, the Hellknights
. This organization is focused on the established rule of law and maintaining order to the exclusion of everything else. Good and evil don't matter, only swift enforcement of the letter of the law. If that sounds a bit less "lawful neutral" and a bit more "lawful evil", well…let's just say I wouldn't say that to a Hellknight myself personally but they do hang out a lot in Cheliax (whose royal family worships Asmodeus) and the order itself is organized based on the structure of Hell.
The Lost Omens Character Guide is due for release next month with a retail price of $34.99
.
Paizo also released another in the Tales of Lost Omens series of web-published short fiction, this one titled "When it Rains"
. It's not a very long story so I won't go much into the details, but it is an interesting exploring of Magaambya and the culture of the Mwangi Expanse. The
Tales of the Lost Omens
series had had new entries almost weekly since this past May and now features over a dozen short stories about different areas of Golarion.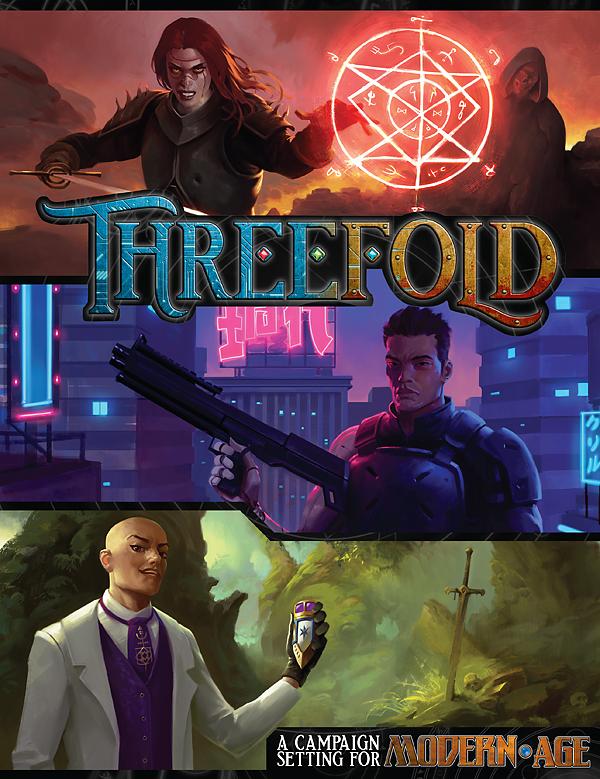 The new setting book for Green Ronin's Modern AGE isn't just a science fiction and fantasy hybrid multiverse setting, Threefold is the new flagship setting for the Modern AGE system
. Similar to how Paizo approaches Golarion in
Pathfinder
, future books for
Modern AGE
will be useful for any setting or campaign but still have ties to the
Threefold
setting. The concept is to make sure the books are still useful no matter what your campaign, but they're just a little more useful if you use the official setting. This doesn't close off future stand-alone or licensed settings with no relation to
Threefold
, but the majority of the line will have some ties to the setting in one way or another.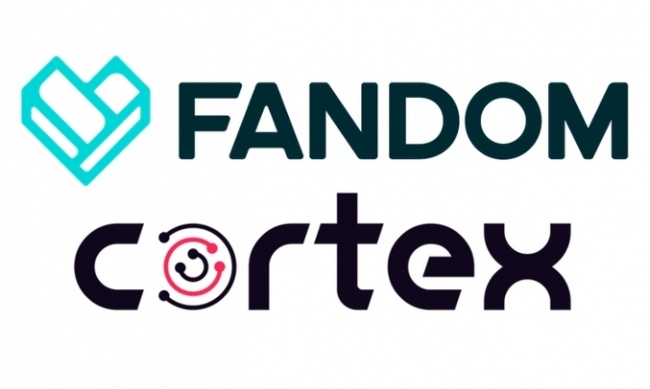 Fandom acquired the rights to the Cortex system from Magic Vacuum Design Studio and brings its creator Cam Banks on board
. Following the semi-closure of Margaret Weis Productions (the company no longer creates new products and simply manages the rights for the back catalog), Cortex System creator Cam Banks purchased the rights to the system using his company Magic Vacuum Design Studio and then launched
a successful Kickstarter campaign to publish a new edition of Cortex Prime in 2017
. Fandom owns D&D Beyond and the site Wikia, which hosts fan-based wikis for television shows, movies, video games, roleplaying games, and more. Fandom purchased the rights to the system and has hired Banks to continue fulfillment of the Kickstarter and launch new products. Among those new products will be the sort of product that made Cortex famous in the first place, licensed games. While no licenses have been announced, the system previously powered games based on Marvel comics,
Firefly
,
Battlestar Galactica, Supernatural, Buffy the Vampire Slayer, Leverage
, and more.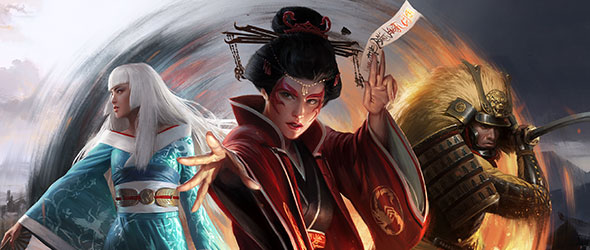 The Japanese-inspired fantasy game Legend of the Five Rings has an updated errata
. The free PDF is version 2.0 of the errata and includes revisions to technique prerequisites, notes for improvised weapons, and Emerald Magistrate status awards. The errata also includes an update to the
Shadowlands
sourcebook, particularly involving the Moto Avenger School. There is also a Frequently Asked Questions section covering character advancement, school abilities, techniques, and a new entry with this version on lore about the Eight Great Fortunes.
The three-page PDF is available for free from the Fantasy Flight Games website
.
In case you haven't seen it, EN World's started delving more and more into the history of roleplaying games and the industry.
Former TSR fiction editor James Lowder posted a memo on Facebook from April 15, 1994, which was posted with permission
. It gives more insight into the early cost-cutting TSR underwent during the mid-90s as games like
Magic: The Gathering
and
Vampire: The Masquerade
began to cut into sales of the different game lines (along with internal problems) as pay to freelancers and even employees was cut by two-thirds. EN World also published another essay from
Forgotten Realms
creator Ed Greenwood,
this time on the approach he and others took in developing the Realms as a living world
and how they managed doing this without overloading players with too much lore and dangling plotlines. Finally,
Jim Ward talks about the history of TSR and…Laser Tag
? In something that was news to me, TSR staff (specifically Ward himself) wrote the rules for Worlds of Wonder's Laser Tag. And apparently, the TSR staff is full of rules lawyers and outright cheaters.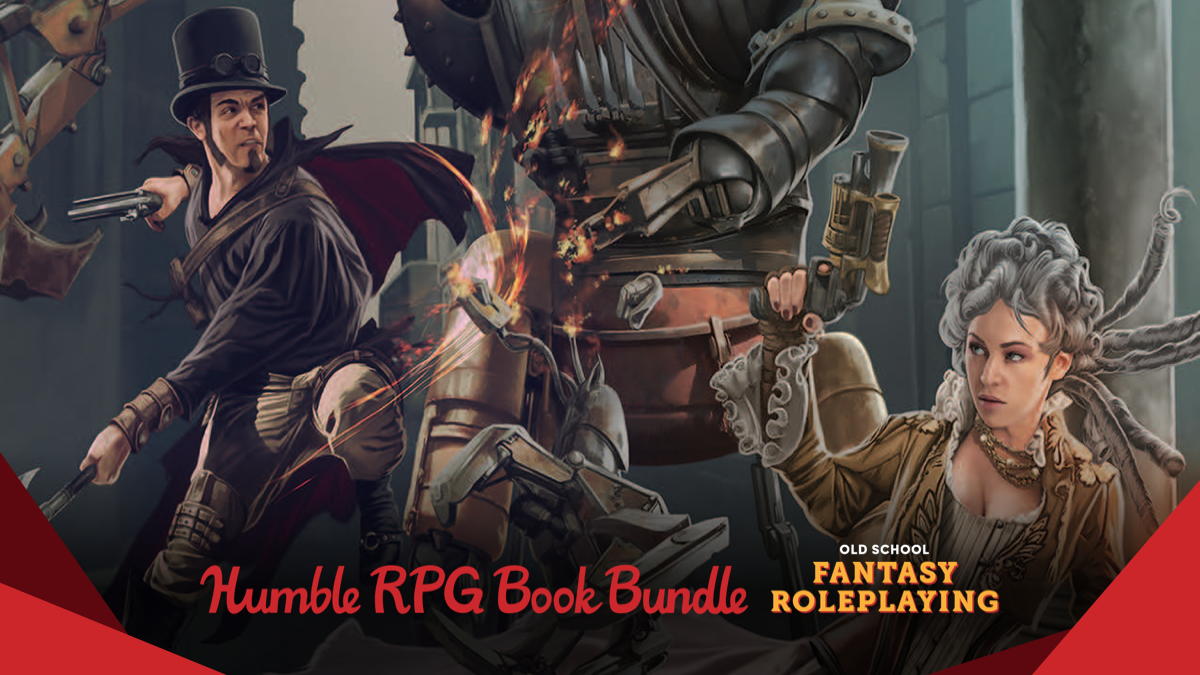 Humble Bundle has a plethora of bundles right now of particular interest.
Most directly relevant is the Old School Fantasy Roleplaying bundle
, featuring rulebooks, sourcebooks, and adventures for several different OSR and retroclone roleplaying games in DRM-free PDF.
Then there's this month's early unlock for Humble Monthly, BattleTech
. Humble Monthly is a cancel-anytime subscription service for $12 a month that features five to seven video games worth over $100 released at the end of the month (though you get the early unlock immediately). This month not only includes the core game of
BattleTech
but also the DLC Flashpoint and the Shadow Hawk Pack, plus you also get the game collection
Sonic Mania
featuring Sonic the Hedgehog. For creators,
the Unity 2019 Bundle features a huge number of assets
for Unity game development including animation samples, skeleton systems, terrain assets, and more. For graphic artists, the Painter: Create with Confidence Bundle has a plethora of art programs including PaintShop Pro, Corel Painter, multiple brush packs, and even the video post-production software Pinnacle Studio 23. The Humble Monthly early unlock is available until October 4, both the Painter and Old School Fantasy Roleplay bundles are available until October 9, and the Unity 2019 Bundle is available until October 15.
Glitter Hearts is a Powered by the Apocalypse roleplaying game inspired by magical girl anime
. If you're not familiar with
Sailor Moon, Cardcaptor Sakura, Cutie Honey,
or any of the dozens of other related series, they center around groups of teenagers or preteen girls who fight evil with magic and the power of friendship. Typically they lead normal lives going to school and doing the sort of things young women do until evil attacks and they use their magic to transform into superheroes.
Glitter Hearts
has twenty different options for your everyday identity and then combine five different Magical Archetypes (Idol, Witch, Warrior, Defender, and Tactician) with one of ten elements to define your magical girl. You can get the PDF of the game for $10 or add on a softcover for $20. This project is fully funded and runs until Thursday, October 3.
Wyrmwood Games is well-known for their quality hardwood game accessories, and the Hero Vault storage system is no exception
. There are two variations, one to hold your favorite miniature and another to hold your best dice. The two hex-shaped hand-crafted wooden pieces are held together by rare earth magnets and have a foam interior to protect whatever you want to store inside, whether it's your custom-printed and hand-painted PC miniature or your expensive carved gemstone or brushed metal dice. The Hero Vault is available in multiple different kinds of wood and with your choice of pattern on the outside. Prices vary depending on what exactly you want to order as there are many customization choices and start at $25 (the pledge level you need to pledge at to reserve your spot in the fulfillment schedule, currently on Wave 4 in May 2020). You can use the pricing at the end of the campaign listing or the price calculator linked at the top. There's also a $10 pledge level for those who just want add-ons. This campaign is fully funded and runs until Thursday, October 3.
That's all from me for this week! Don't forget
to support our Patreon
to bring you more gaming news content. If you have any news to submit, email us at
news@enworldnews.com
, and you can get
more discussion of the week's news on Morrus' Unofficial Tabletop RPG Talk
every week. You can
follow me on Twitch where I'll continue Shadowrun Dragonfall with designer and author Kevin Czarnecki,
subscribe to Gamer's Tavern on YouTube for videos on gaming history, RPG reviews (including said Shadowrun review), and gaming Let's Plays
, or you can listen to
the archives of the Gamer's Tavern podcast
. Until next time, may all your hits be crits!
Note: Links to Amazon, Humble Store, Humble Bundle, and/or DriveThru may contain affiliate links with the proceeds going to the author of this column.