Well, that was fun
Staff member
One interesting tool is that we mods can see how many people have ignored or blocked a specific user. Here's a look at the top few, with the names cropped out.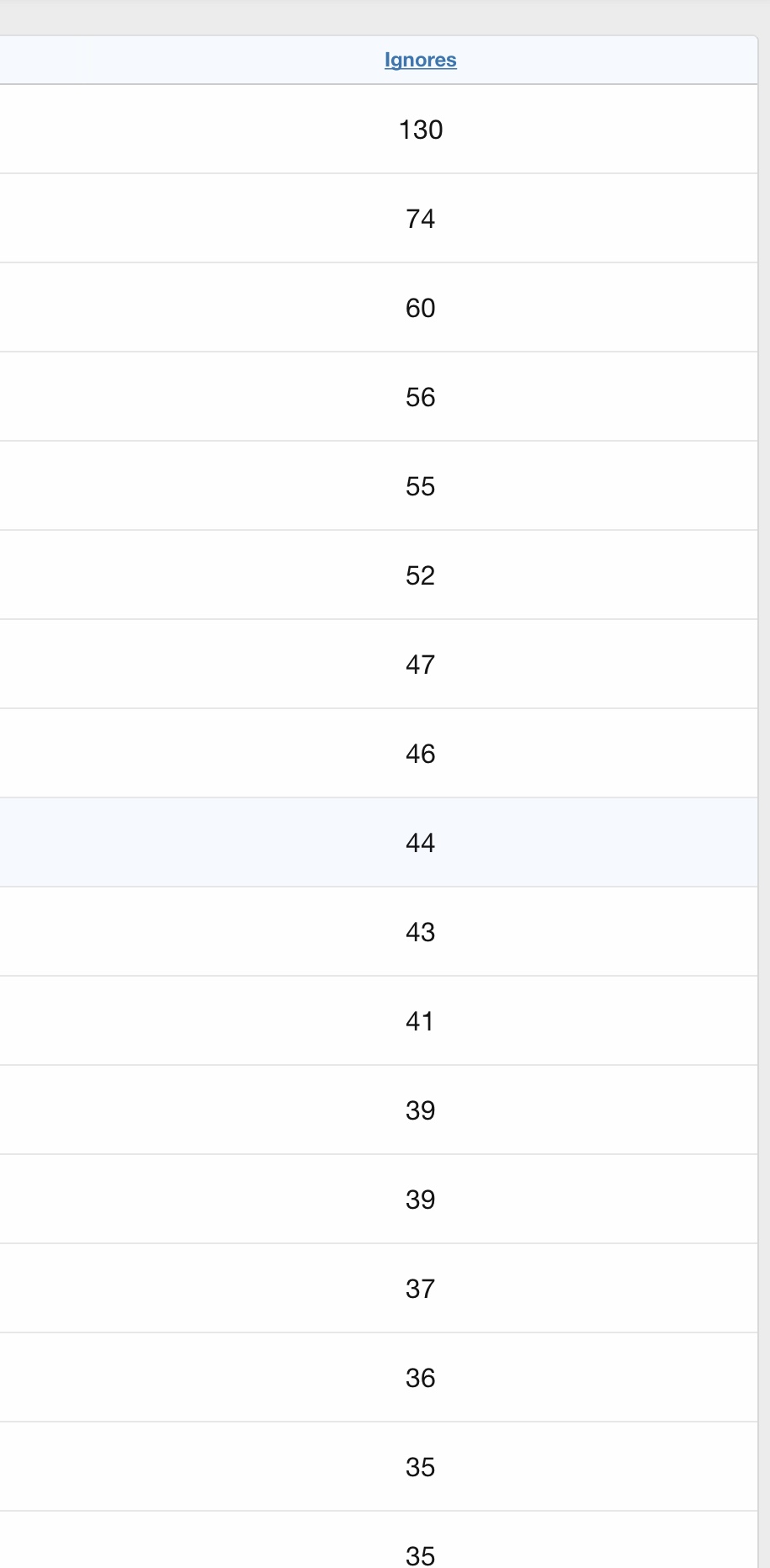 I have to wonder with so many people blocking some users, the site must seem very quiet to them.
Of course the easy solution is not to consistently behave in a manner that 130 people would just prefer it if you weren't around. But other than that, it's a curiosity.