[sblock=OOC]First things first, looking back through the pages I believe Xir was at 7/12 HPs after the fight versus the carpet and never healed up. Ethic was at 6/9 HPs after the carpet fight and then down to 2/9 after the spear trap hit him. Eleria is still at her full 7/7 HPs. I'm willing to assume that Xir and Elthic each used a healing potion and got back to full HPs. This would leave Xir and Eleria with 3 Healing Potions and Elthic with 2. If that sounds fine by you all, let me know. I'll assume as much in my next post but can retcon it if for some reason you want to start the fight with lower HPs.
Also, I will hand out the XP for that trapped chest that I forgot to give earlier. Each of the 3 still active characters gets 100 XP for that chest. Warlocklord hadn't been active in some time before that, so I'm not giving Abdul any more XP from this point on unless he returns and starts earning some from whatever point he comes back in at. This should bring all three of your characters up to 900 XP each.
I'll post the start of the attack soon.[/SBLOCK]
Also, here is the map setup at the start of the fight...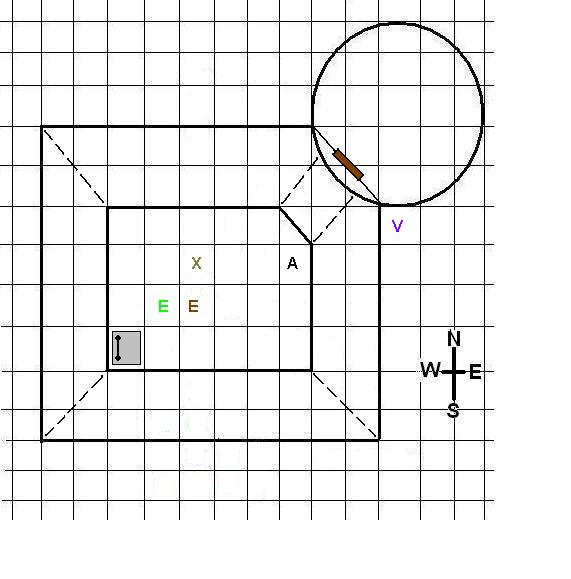 Last edited: