I was walking in the San Francisco Botanical Gardens today and came upon a Mexican Hand Tree. It was blooming, and the flower (with pistil and stamen) looks like this:
(Photo Credit: me)
It was windy today, and the pistil and stamens were dropping off and littering the ground. I took one home: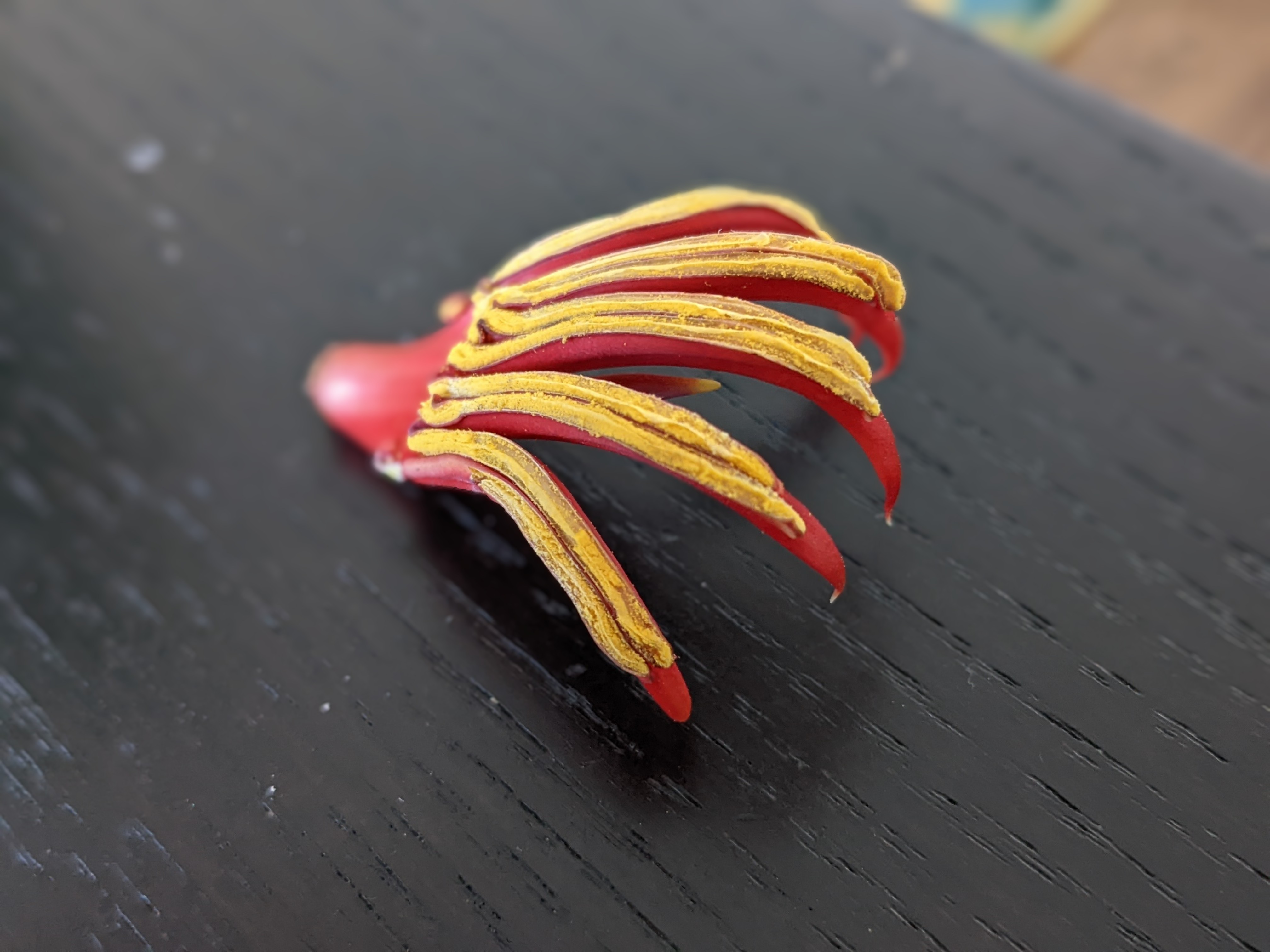 (Photo Credit: me)
If the botanists who named this tree were D&D players, they definitely would have called it a Crawling Claw tree! How cool would this be in a D&D campaign, trees that drop little claws that swarm and attack, maybe dragging back corpses to better fertilize the tree?
...
A while back, I saw one of these growing near my classroom:
(Photo Credit: wikimedia)
It's called a Latticed Stinkhorn or Red Cage. It's a very cool fungus. It starts as a white egg-like thing, then erupts into this cage structure:
(Photo Credit: bayareamushrooms.org)
Imagine huge versions of these! They could explode upwards, trapping a character. Or myconids could use them as cages. Or what if they go in reverse, when something steps into the cage it crushes them back down and turns into a hard egg?
What other plants, fungi, or plant-like things make for obvious D&D encounters?